Sweet Potato Bacon Mac and Cheese will soon become your new family favorite! Sweet potatoes are the basis for this creamy sauce that's packed full of the most delicious sharp cheddar cheese.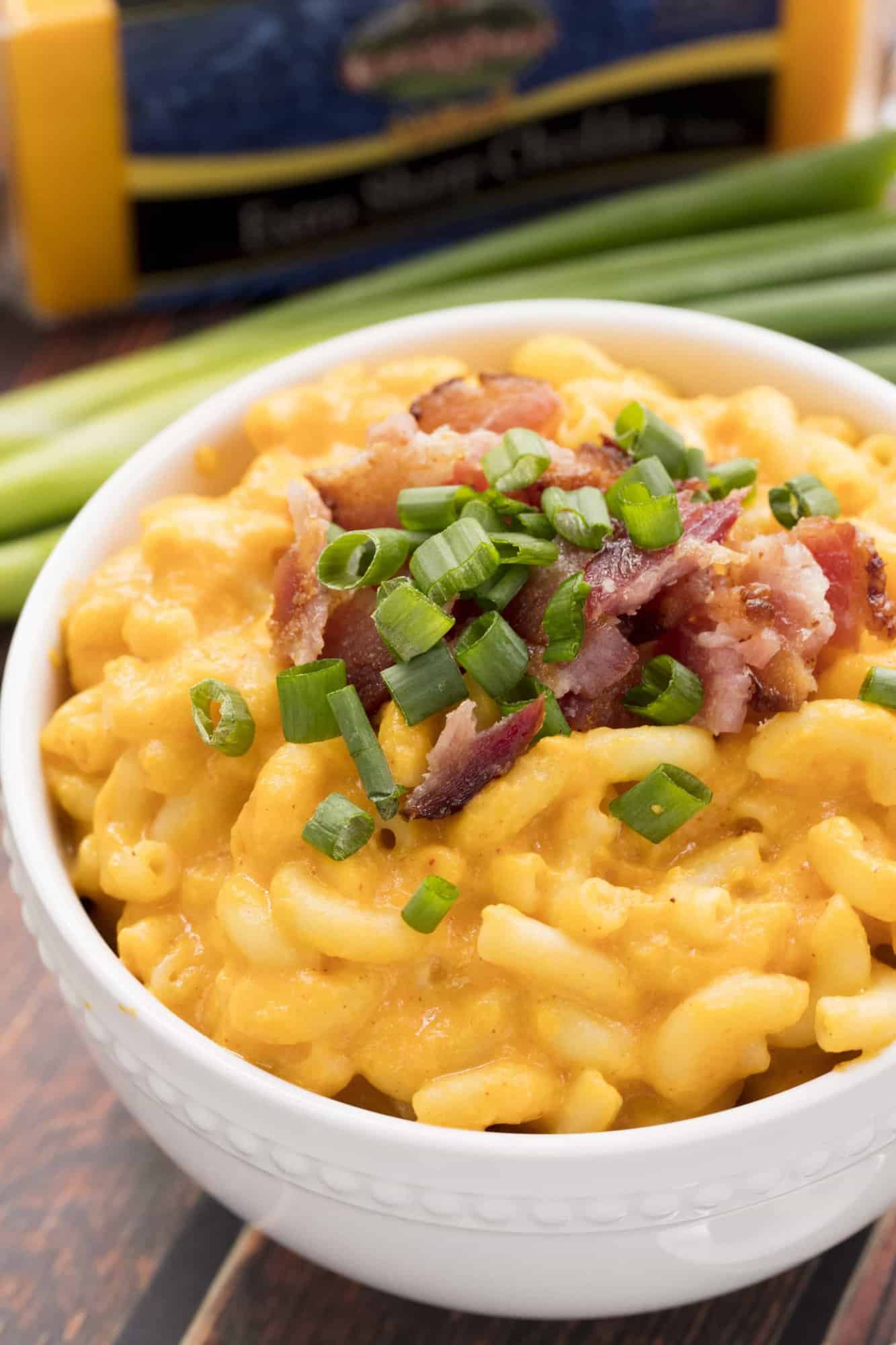 This post is sponsored by Cache Valley Creamery. All opinions expressed are my own.
Looking to switch up your mac and cheese routine? This is the recipe for you! People will never guess there are sweet potatoes in this twist on macaroni and cheese. The sweet potatoes end up just adding extra flavor and creaminess to the sauce with all the benefits of sneaking in some nutrition. That's always going to be a winner. This dish is perfect for fall entertaining and can really wow people for the holidays in particular.
Make sure you don't skip the hot sauce in this recipe. Hot sauce brings out amazing flavor when added to macaroni and cheese. It won't be spicy. I promise! If you are worried about it being spicy, skip the cayenne pepper, but definitely don't skip the hot sauce! It's an old trick and it takes macaroni and cheese from ordinary to extraordinary.
Sweet Potato Bacon Mac and Cheese