Zesty, cheesy and perfect for pizza night this Italian Meat Stromboli recipe is an easy and delicious addition to your weeknight routine!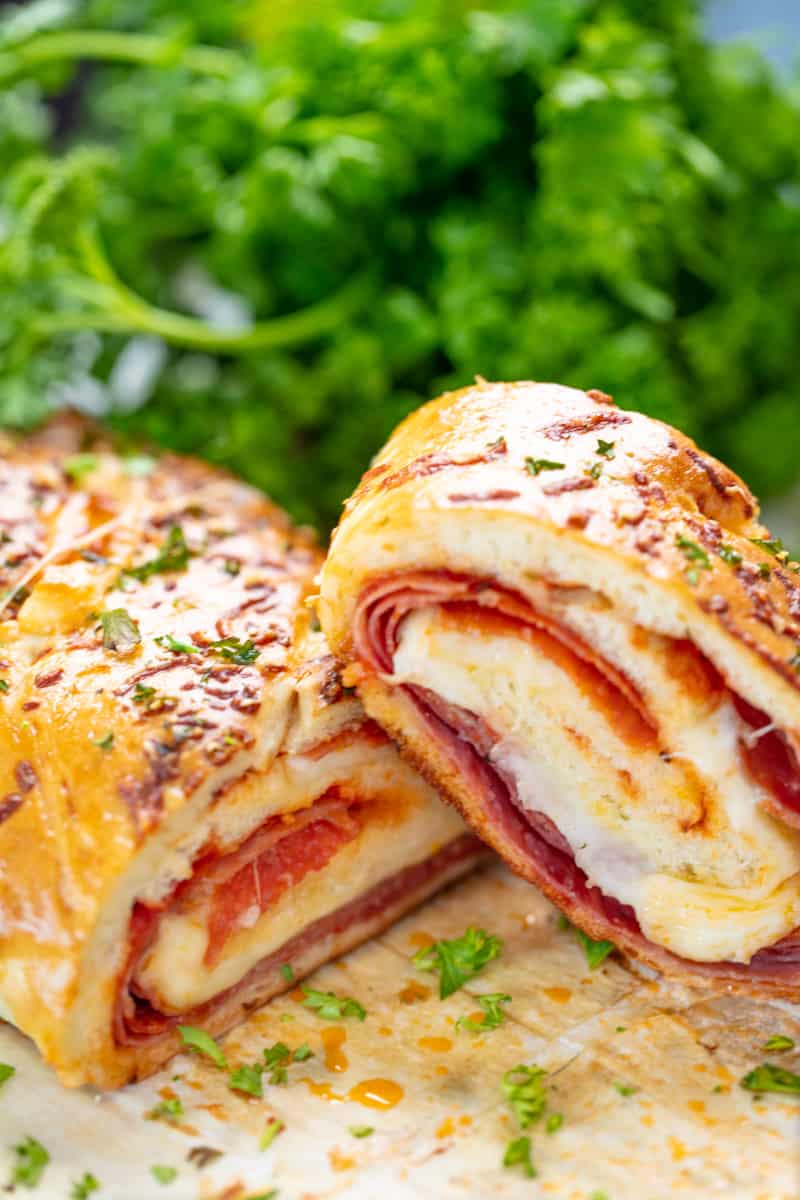 We do a lot of pizza round here. Like a lot! We have 4 kids to feed and sometimes are short on time, so we love to whip up pizza whenever we can. Sometimes its frozen and sometimes it's homemade but whatever version it is it always goes over well.
The dough used in this Stromboli recipe is my all time favorite go-to dough of choice. It has minimal ingredients and whips up quick (minus the rising time). We have used it for breadsticks, pizza crust and stuffed cheesy bread and it has never failed us once!
WHAT IS THE DIFFERENCE BETWEEN STROMBOLI AND A CALZONE?
A calzone is pretty much just a pizza folded in half, stuffed with your favorite pizza toppings and baked. A Stromboli is rolled so it has layers of your crust and toppings in each and every slice.
WHAT IS IN A STROMBOLI?
You can pretty much put anything you want in your Stromboli. The basics are starting with either a pizza dough or a bread dough and you stuff it with cheese, pizza sauce and cold cut meats. We like to mix it up and do different variations of our strombolis making them chicken, supreme, Philly cheesesteak and so many others.
HOW LONG IS STROMBOLI COOKED?
Stromboli is usually baked in a 400 degree oven for about 20-25 minutes depending on the size. They don't take long to bake up and they feed a crowd!
With our kids in so many activities throughout the year, we like to keep some homemade pizza dough on hand for the nights where we want to whip out some regular pizza or these delicious Pepperoni Strombolis!
If you like these you might also like this Italian Pasta Salad, Supreme Pizza Sliders and these Supreme Pizza Egg Rolls!