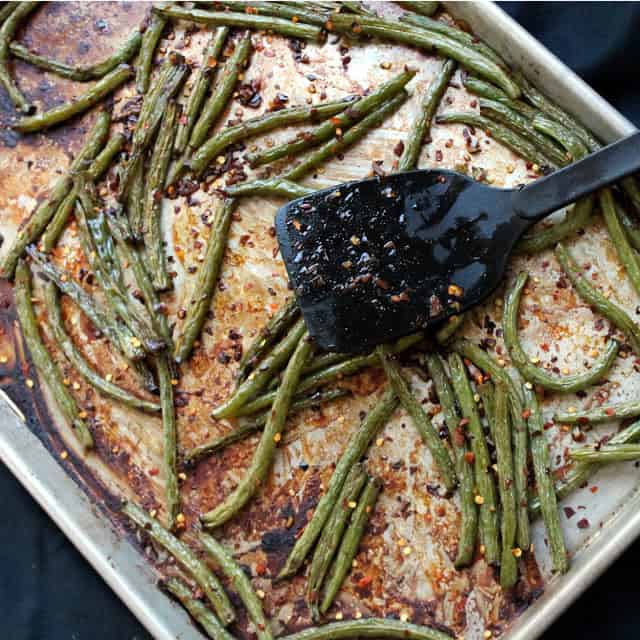 I keep craving roasted vegetables. I don't know what it is, but I'm roasting everything lately. You'd think I'd avoid it since it is summer, but I simply can't resist. Fresh green beans were on sale and I couldn't resist. Roasting vegetables is so easy and it brings out wonderful qualities in the veggies you just can't get any other way. The night I made these I actually doubled the red pepper flakes because I wanted the burn. Do you ever crave heat? I totally do. Sometimes I just want it to burn my face off. As written, the recipe is only medium-spiced. You shouldn't burn your face off. Roast those green beans! You'll love it!
Spicy Roasted Green Beans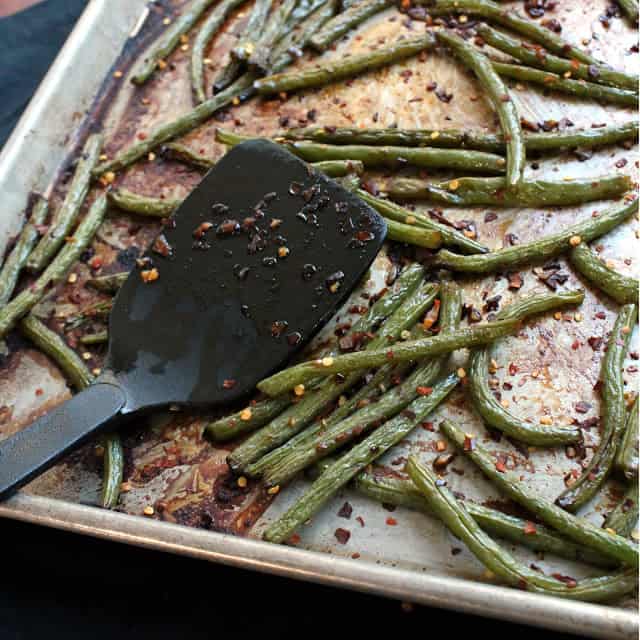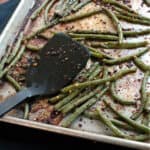 Ingredients
1

lb

fresh green beans

ends trimmed

1/4

cup

soy sauce

2

cloves

garlic

minced

1/2

tsp

red pepper flakes

1

tsp

ground ginger
Instructions
Preheat your oven to 400 degrees.

In a small mixing bowl, combine the soy sauce, garlic, red pepper flakes and ground ginger. Stir to combine.

Lay the green beans out in a single layer on a baking sheet. Drizzle the dressing over the green beans.

Roast for about 20 minutes until the green beans are tender and start to shrivel.