Spicy Lemon Ginger Beef and Broccoli is better than take out! Featuring super tender marinated flank steak, delicious roasted broccoli, and a hefty amount of red pepper flakes. You are going to love it!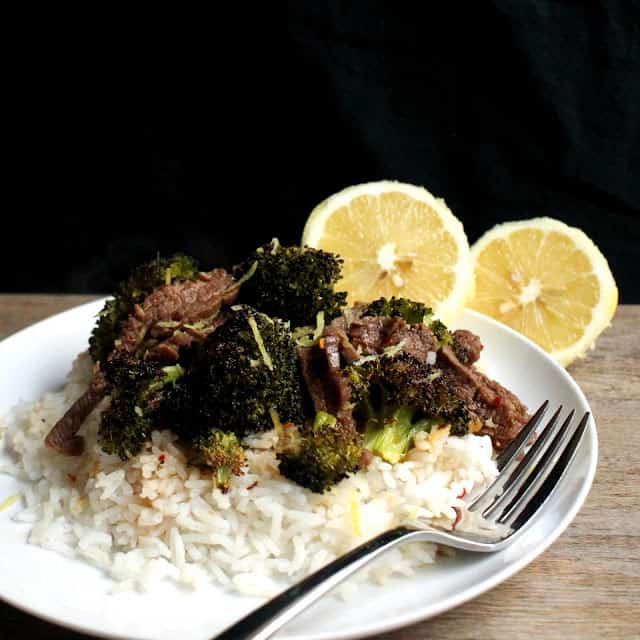 Chinese takeout is SO good. Is it the food? Is it eating out of the to-go containers with chopsticks? The answer is yes to all. It is the ultimate comfort food. We've found it difficult to find high quality local Chinese takeout, so it's a good thing we enjoy cooking at home
This Asian inspired dish is a winner. The meat is tender and flavorful, and the broccoli is bursting with flavor in its own right. The key is to roast the broccoli. It makes all the difference. You are going to love this better than takeout dinner!
How can I adjust the spice level?

We kept the spice mid to mild. If you want to increase the heat you can always double the red pepper flakes.

Flank Steak Cutting:

When cutting your flank steak, make sure to always cut against the grain to ensure the most tender meat.

Reheating and Storage Instructions:

Leftovers can be stored in an airtight container in the refrigerator for up to 4 days. Reheat in a small amount of oil in a skillet on the stove over medium heat until heated through.
If you like this recipe, you may be interested in these other delicious Asian inspired recipes: