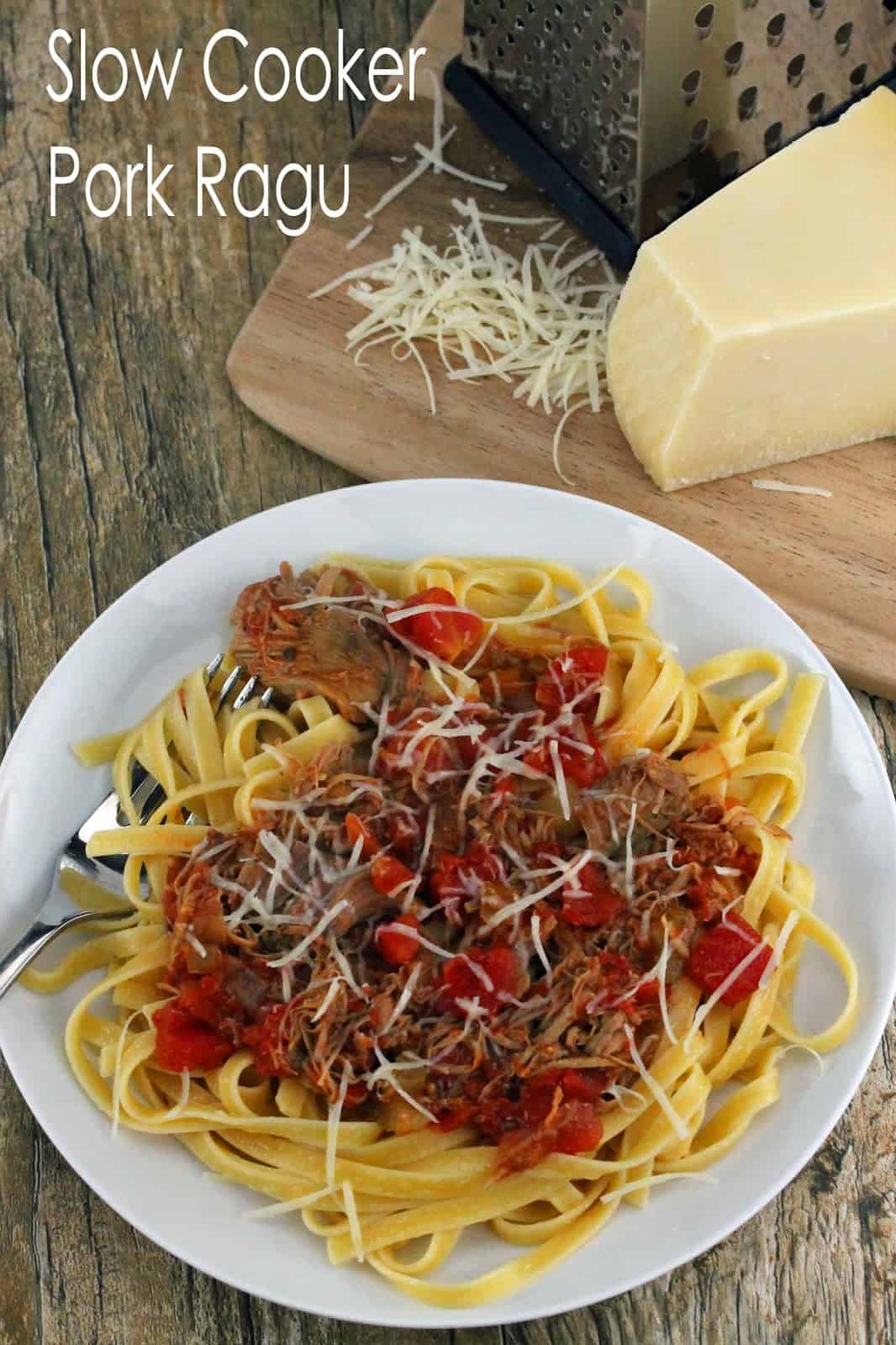 A friend recently asked me for an easy crockpot recipe that she could freeze, dump and go, or just dump and go that would be somewhat healthy. Got it! This ragu has several different vegetables. It comes together in 5 to 10 minutes (depending on your chopping skills and how often you get distracted by kids). Served over pasta it makes for a comforting meal that is super easy to prepare. I recently finished writing my very first cookbook, which happens to be The Idiot's Guide to Slow Cooker Cooking. Cooking up 120+ different slow cooker recipes over the course of only a couple of months was quite the adventure. My friends all asked if I was done with the slow cooker for the next few years. Honestly? No! My love for the slow cooker has only grown. It is capable of some pretty cool things and can come in really handy. Pep and forget, and come home at the end of the day to a slow cooked meal.
Prep Time: 5 to 10 minutes
Cooking Time: 8 to 10 hours
Yield: 6 to 8 servings
Ingredients
1 carrot, peeled and chopped
1 onion, peeled and diced
1 red bell pepper, cored, seeded, and diced
2 celery stalks, diced
2 cloves garlic, minced
2 (14.5 oz) cans diced tomatoes, drained
2 TB. tomato paste
1 tsp. dried basil
1 tsp. dried oregano
1 1.2 tsp. salt
1/4 tsp. black pepper
2-3 lb. boneless pork butt
1 lb. fettuccine noodles
1/2 cup shredded parmesan cheese
Instructions
1. Combine the carrot, onion, red bell pepper, celery, garlic, diced tomatoes, tomato paste, basil, oregano, salt, and pepper in a slow cooker.
2. Put the pork into the
slow cooker
. Cover and cook on low 8 to 10 hours, until pork shreds easily with a fork.
3. Cook the fettuccine noodles according to package directions.
4. Shred the pork and serve over cooked pasta, topped with a little parmesan cheese.