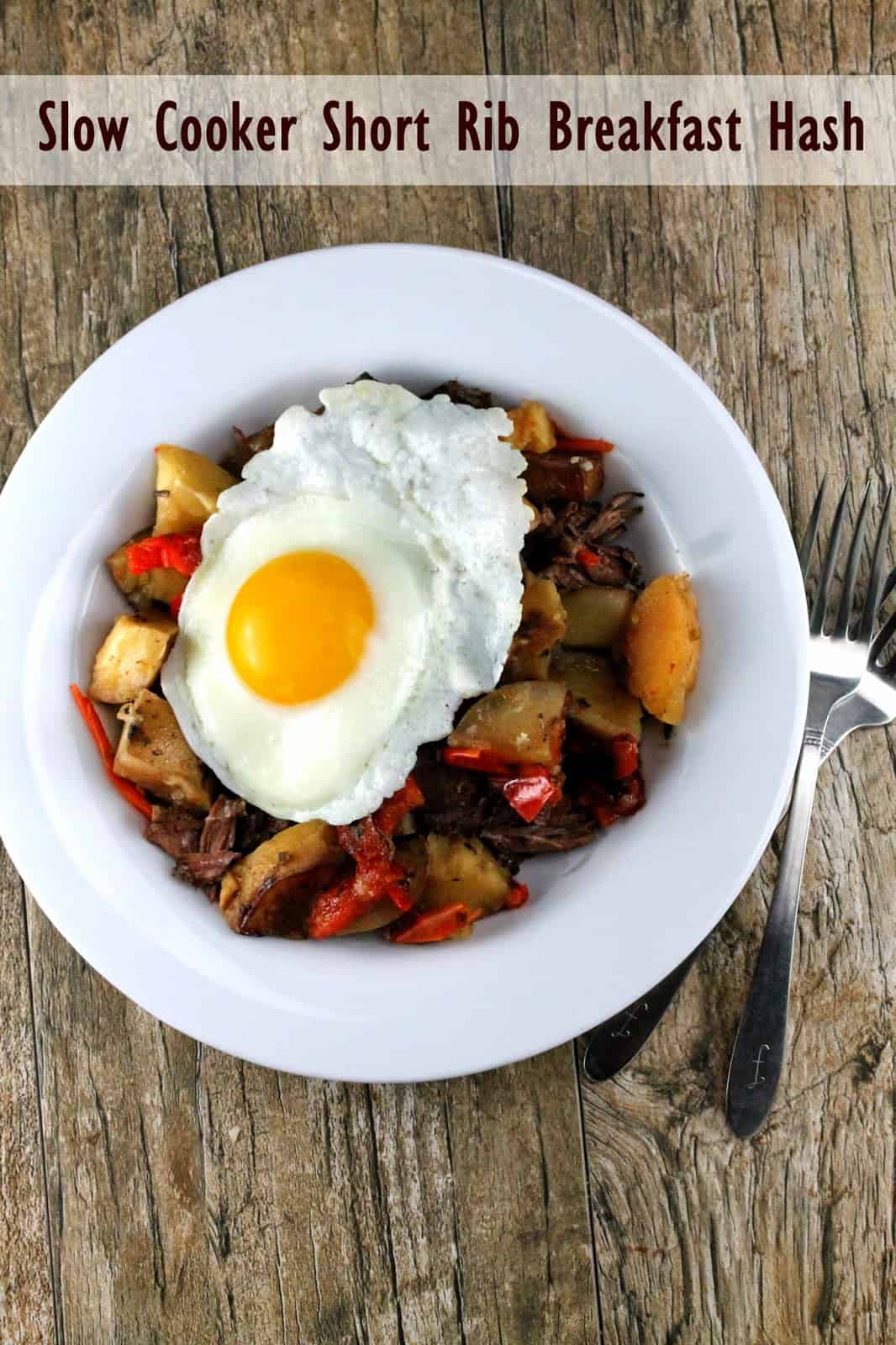 My Slow Cooker Cookbook celebration week continues with another slow cooked breakfast wonder. I took my daughter on a special day trip to Disneyland last week and we stopped at the La Brea Bakery in Downtown Disney for a special breakfast. I ordered the short rib hash. Oh my! It made for an amazing breakfast. Meat, potatoes, and even a vegetable…for breakfast. I knew I could turn this dish into a slow cooker breakfast. Toss it in before bed, and you wake up to a beautiful and hearty breakfast? This is my new favorite guys. I made a quick sunny side up egg to go on top, but you can always skip it and just dig in. It feels so good to wake up to a breakfast like this!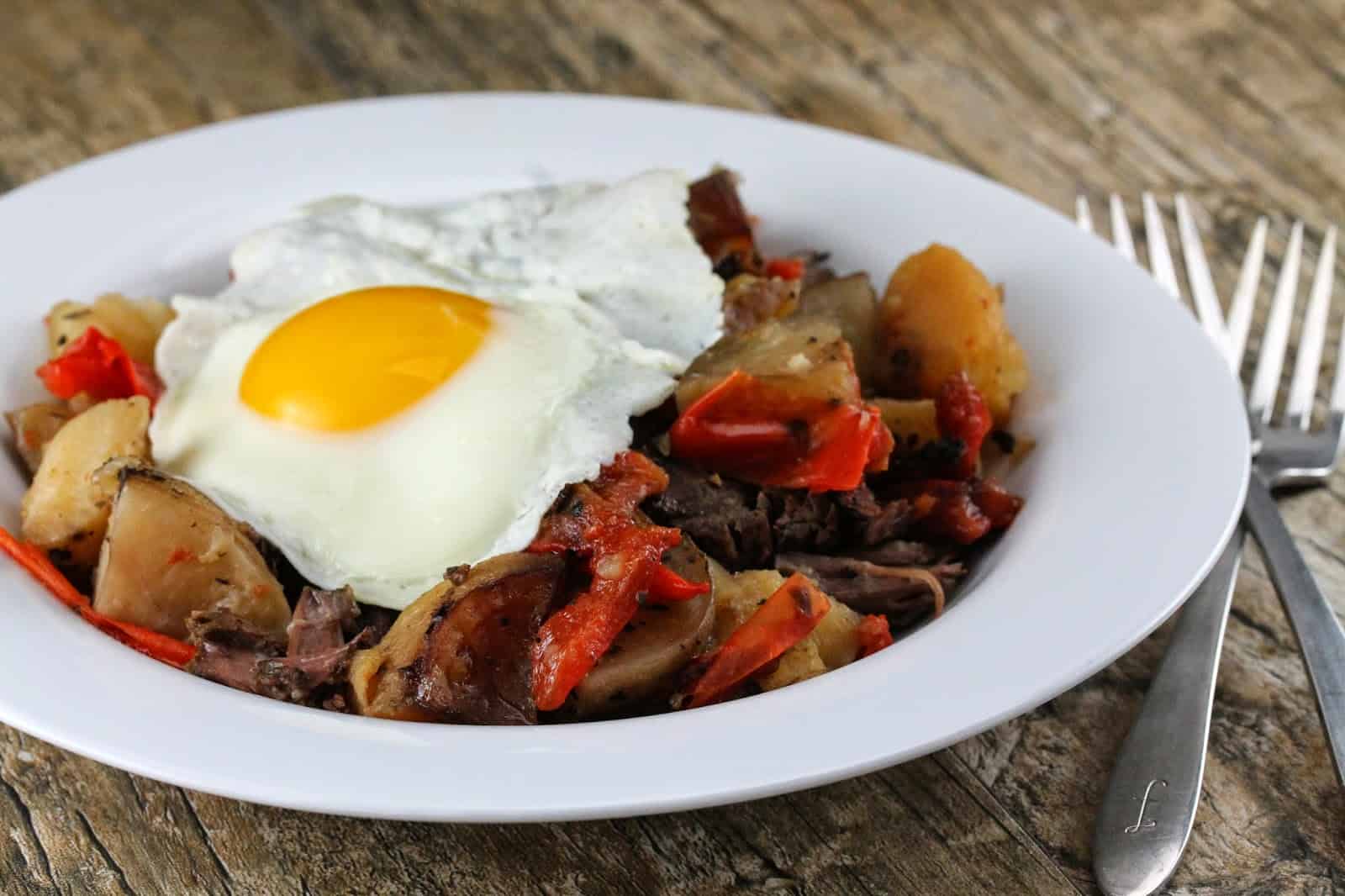 Prep Time: <15 minutes
Slow Cooker Time: 8 to 10 hours, low
Yield: Serves 4
Ingredients
1 lb. boneless beef short ribs
salt and pepper
3 TB worcestershire sauce
6 medium-size yukon gold potatoes, chopped
1 red bell pepper, seeded and sliced
1 tsp basil
1 tsp oregano
Instructions
1. Heat a skillet over high heat. Season the short ribs with salt and pepper and sear them on each side. Transfer to the bottom of a 5 to 7 quart slow cooker. Pour worcestershire sauce over short ribs.
2. Put the potatoes and bell peppers on top of the meat. Season with basil, oregano, and more salt and pepper.
3. Cook on low 8 to 10 hours. Serve topped with a sunny-side up egg (optional).


Do I have to sear the meat?
Nope. You don't have to. Searing the meat will help keep the juices inside the meat while cooking, but ultimately you'll still end up with a fine product if you have to skip this step. The meat will just be slightly more dry.
Want 120 more really great slow cooker recipes? Maybe you should buy my book! 🙂