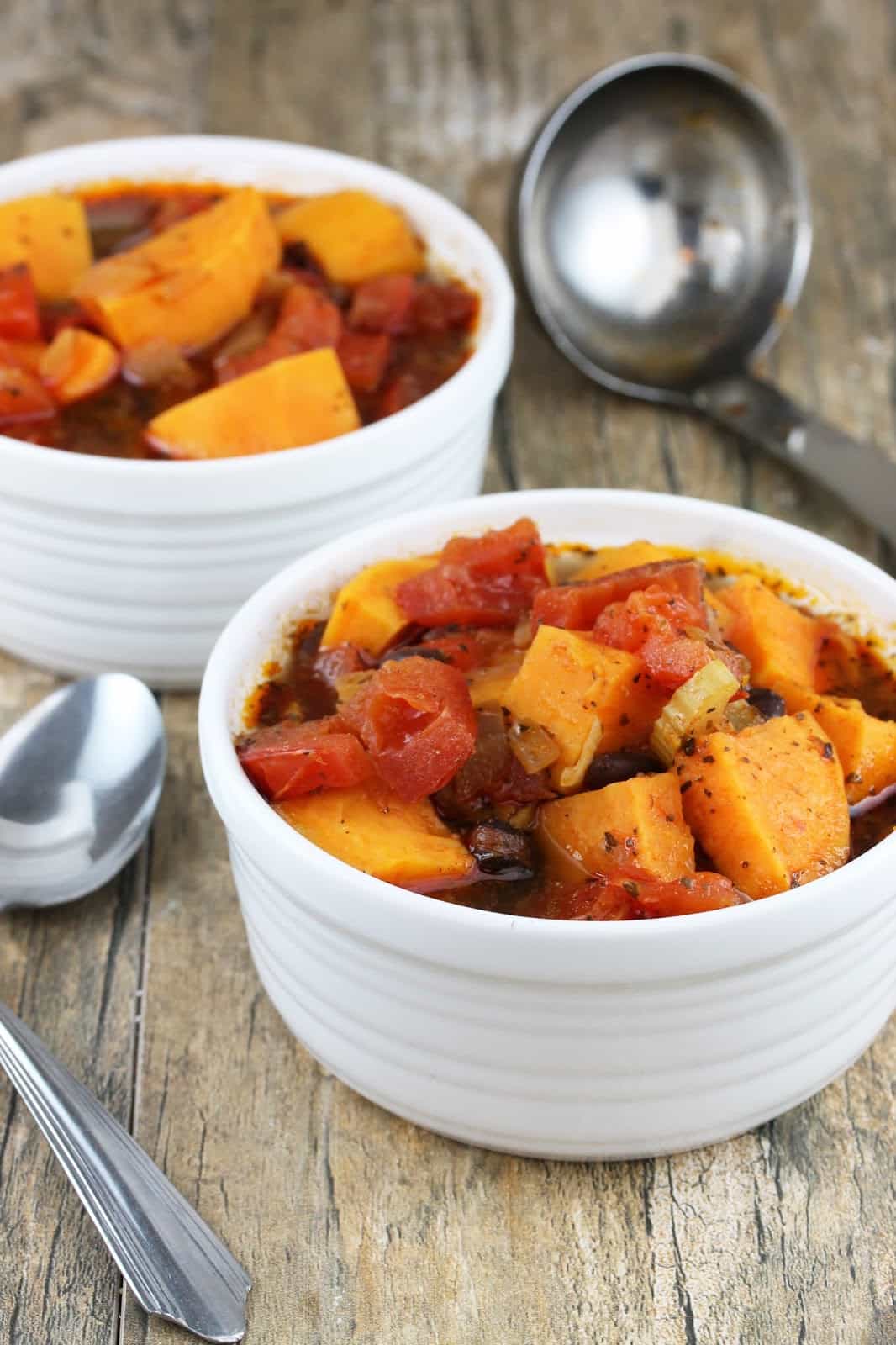 I've been making this soup for quite a few years now. My brother once referred to it as "dang hippie food" and the name just sort of stuck. No meat, tons of veggies….I guess it kind of is hippie food! It is vegan after all (when made with vegetable broth) We love Dang Hippie Soup in our house. It is definitely one of my favorites and always hits the spots on those cold, dreary days of fall and winter. This slow cooker version is a handy favorite and we actually prefer the extra softness of the vegetables that comes with the slow cooker. You can always make it on the
stove top
as well for a quick and handy dinner.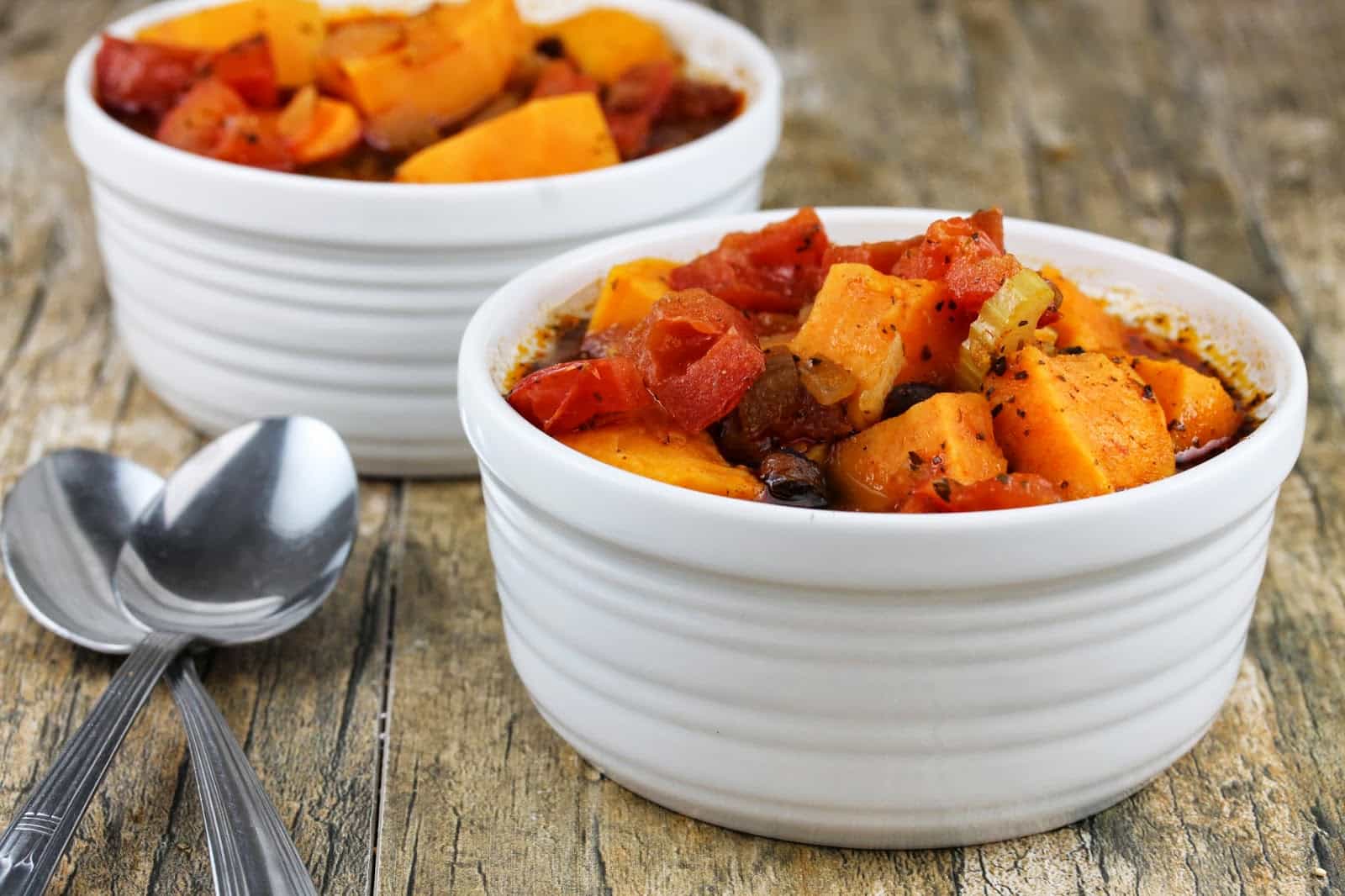 Prep Time: 15 minutes
Cook Time: 3 to 4 hours on high, 6 to 8 hours on low
Ingredients
4 tablespoons olive oil
1 large white onion, diced

2 cloves garlic, crushed
2 tsp paprika
2 tsp ground mustard
1 tsp basil
1 tsp salt
1/4 tsp cinnamon
1/4 tsp cayenne pepper
3 celery stalks, sliced
2 pounds sweet potatos, peeled and diced
4 cups chicken or vegetable broth
1 1/2 T soy sauce
1 bay leaf
4 roma tomatoes, diced
1 can black beans, drained and rinsed

Instructions
1. Heat the olive oil in a large skillet over medium-high heat. Add in the onionand saute for 5 minutes.

2. Add in the garlic, paprika, ground mustard, basil, salt, cinnamon, and cayenne. Toast for 1-2 minutes.
3. Scrape all contents of the skillet into a slow cooker. Add in the remainder of the ingredients and give it a quick stir to combine.
4. Cook on low 6 to 8 hours, or high 3 to 4 hours. Remove bay leaf before serving.
**Note: You can skip steps 1 and 2 in this recipe and just put all ingredients immediately into a slow cooker. I like the added touch of sauteeing the onion and toasting the spices before hand because it gives an enhanced flavor.