Southern Style Red Beans and Rice is a New Orleans classic recipe loaded with sausage and cajun flavor. This is a family favorite dinner you don't want to miss!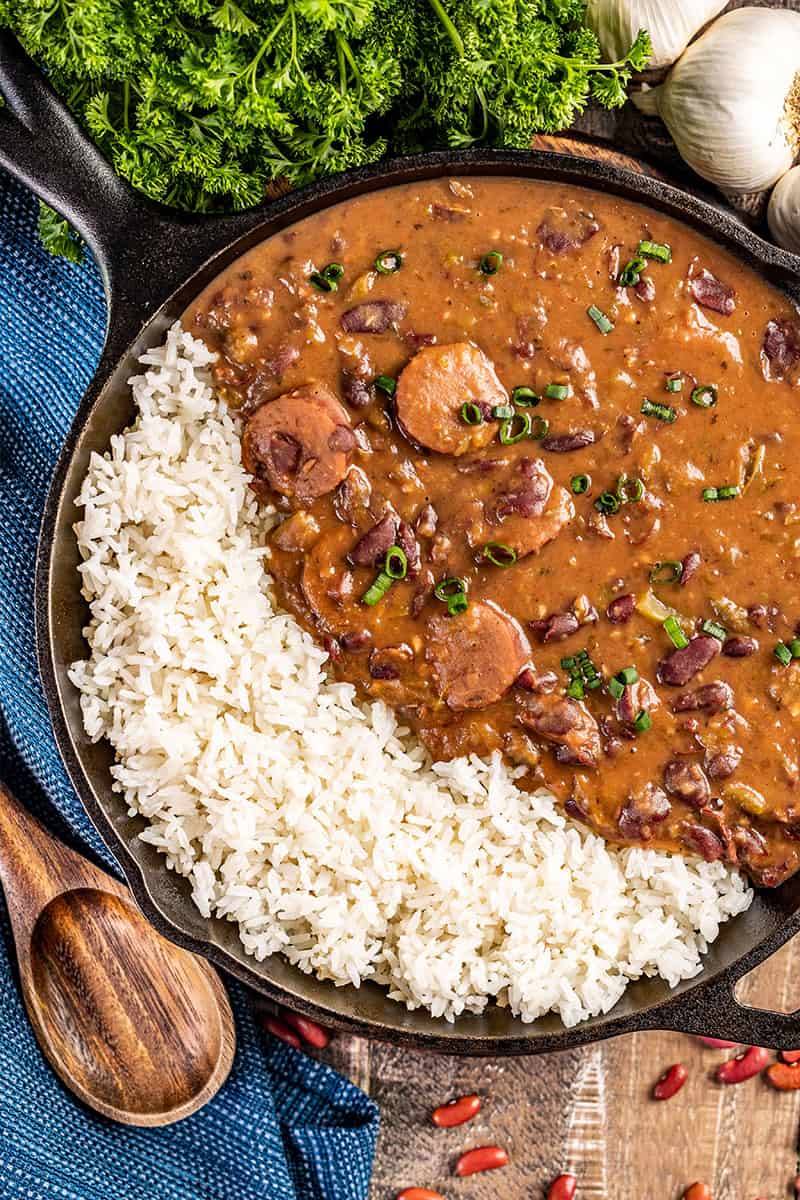 Beans and rice is a dish found throughout many cultures. Both of these crops have been an important diet staple around the world for centuries. Growing up, we heard many stories from adults in our lives about living off of beans and rice during hard times. It was a cheap way to feed a family a filling and nutritious meal, and still is today! While you may not be instantly salivating at the thought of beans and rice for dinner, that is certainly because you haven't tried this Southern style red beans and rice. Get ready for the surprise of your lifetime, because this dish is exploding with flavor. Do yourselves a favor and give this one a try. We know you won't be disappointed.
Can I use canned beans in Southern Style Red Beans and Rice?
In a pinch, you can use three 15 ounce cans of beans that are drained and rinsed. Reduce the chicken broth to 5 cups. Reduce the cook time in half, and add the sausage in when you add the beans.
Bean Options:
This classic dish uses red kidney beans, but you really could use almost any style of beans. If you're up for an adventure, give cannellini beans a try!
Spice Level:
You get to determine the spice level of this dish by using more or less of the cajun seasoning. If you are looking for an extra spicy kick, you could even add cayenne, red pepper flakes, or your favorite hot sauce!
Instant Pot Instructions:
Sauté the first ingredients, add in the dry, rinsed beans, sausage, herbs and 4 cups of chicken broth. Seal the pressure cooker and set to high for 60 minutes. Let it naturally release pressure for 15 minutes.
Dry Beans Prep:
Dry beans need to be rinsed and soaked in cold water for at least 2 hours, and preferably overnight. Make sure to account for this prep time when meal planning.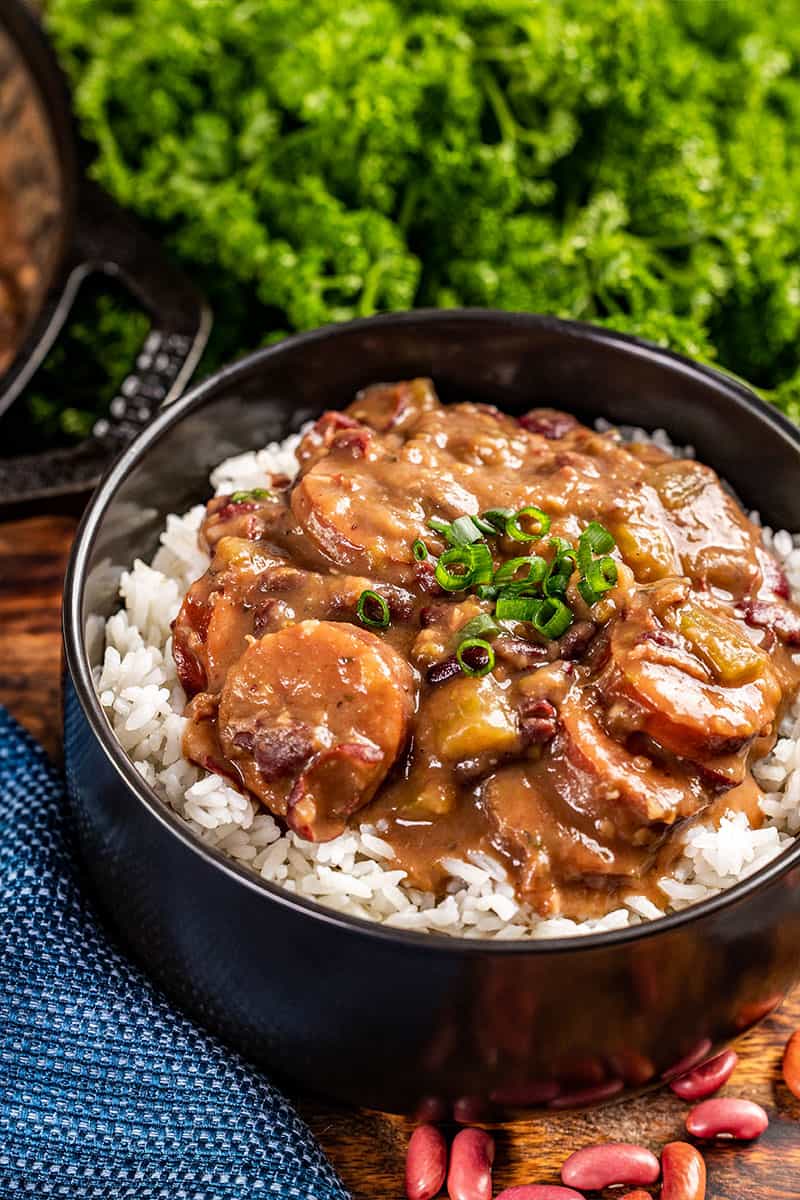 Storage and Reheating Instructions:
Red beans and rice is best eaten fresh. Store any leftovers in an airtight container in the fridge for up to 5 days. Reheat in a large skillet or small saucepan over medium-low heat until warmed through. Be sure to keep the heat low enough so you don't burn the beans.
If you like this recipe, you may be interested in these other delicious bean based recipes: