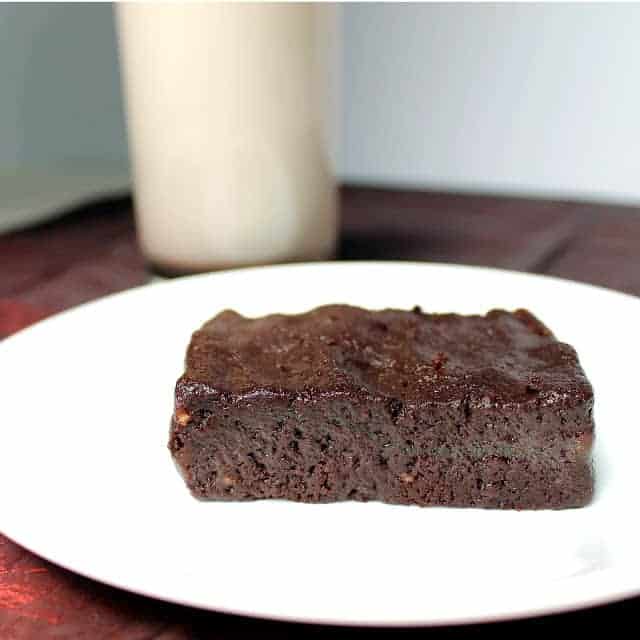 When I hear the words "raw dessert" or "vegan dessert" my heart sinks and I think of the time I went to a vegan Thanksgiving potluck and there was definitely no good desserts to be found. I love bacon as much as the next girl, but I also appreciate the vegan and raw diets and the amazing things they can do for your body. In fact, I do a vegan raw diet for a week every few months. These brownies have changed that diet forever and make it so much easier to stick with it. I feel like I need to shout it to the world:
I HAVE FOUND A DELICIOUS RAW VEGAN DESSERT!
Phew, I feel better. Look at the labels on this post, I labeled it as healthy. Once you check out the ingredient list you'll understand why. It totally is! I mean, it's got raw chocolate powder which has some calories, but it also has a lot of great nutritional value. I was feeding these brownies to my kids during a meeting and my friend said, "whatever works!" I laughed and let her know what was in them because they look like brownies, taste like brownies, but they are definitely not what you think of as brownies. I'm thinking this recipe isn't just going to make appearances when I'm on a diet. I think it'll be a regular staple so that I can have my dessert and eat it too! Just don't forget a tall glass of almond milk to wash that baby down.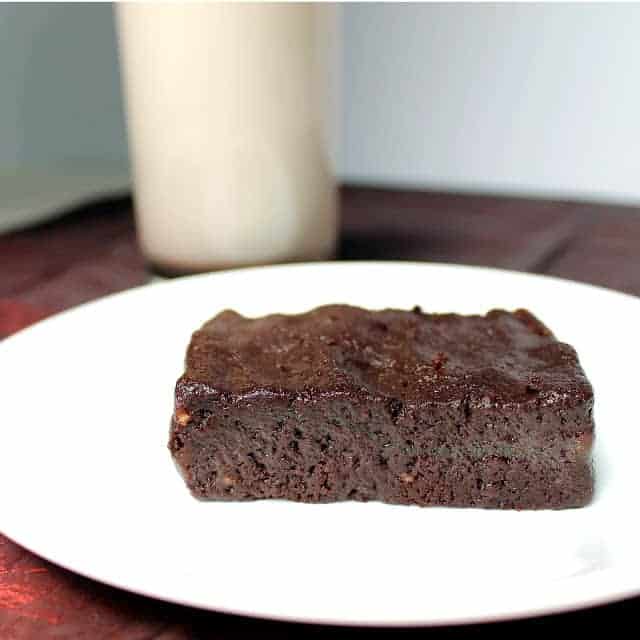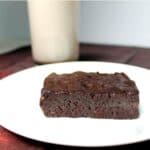 Ingredients
2

cups

walnuts

2 1/2

cups

dates

1

cup

raw cacao powder
Instructions
In a food processor, blend the walnuts until finely ground.

Add in the dates 2 or so at a time allowing them to incorporate into the ground walnuts until all dates have been added. Towards the end you may or may not have to pulse your processor or blender to get it to combine.

Toss in the cacao powder and pulse until the powder is evenly incorporated.

Press the dough into a 8×8 pan and refrigerate. It's ready to eat right away, but will firm up a little in the fridge making it easy to cut into brownie servings. This is quite rich, so small servings are best.
Nutrition
Calories:
173
kcal
|
Carbohydrates:
22
g
|
Protein:
4
g
|
Fat:
10
g
|
Saturated Fat:
1
g
|
Sodium:
2
mg
|
Potassium:
297
mg
|
Fiber:
5
g
|
Sugar:
15
g
|
Vitamin C:
1
mg
|
Calcium:
30
mg
|
Iron:
1
mg