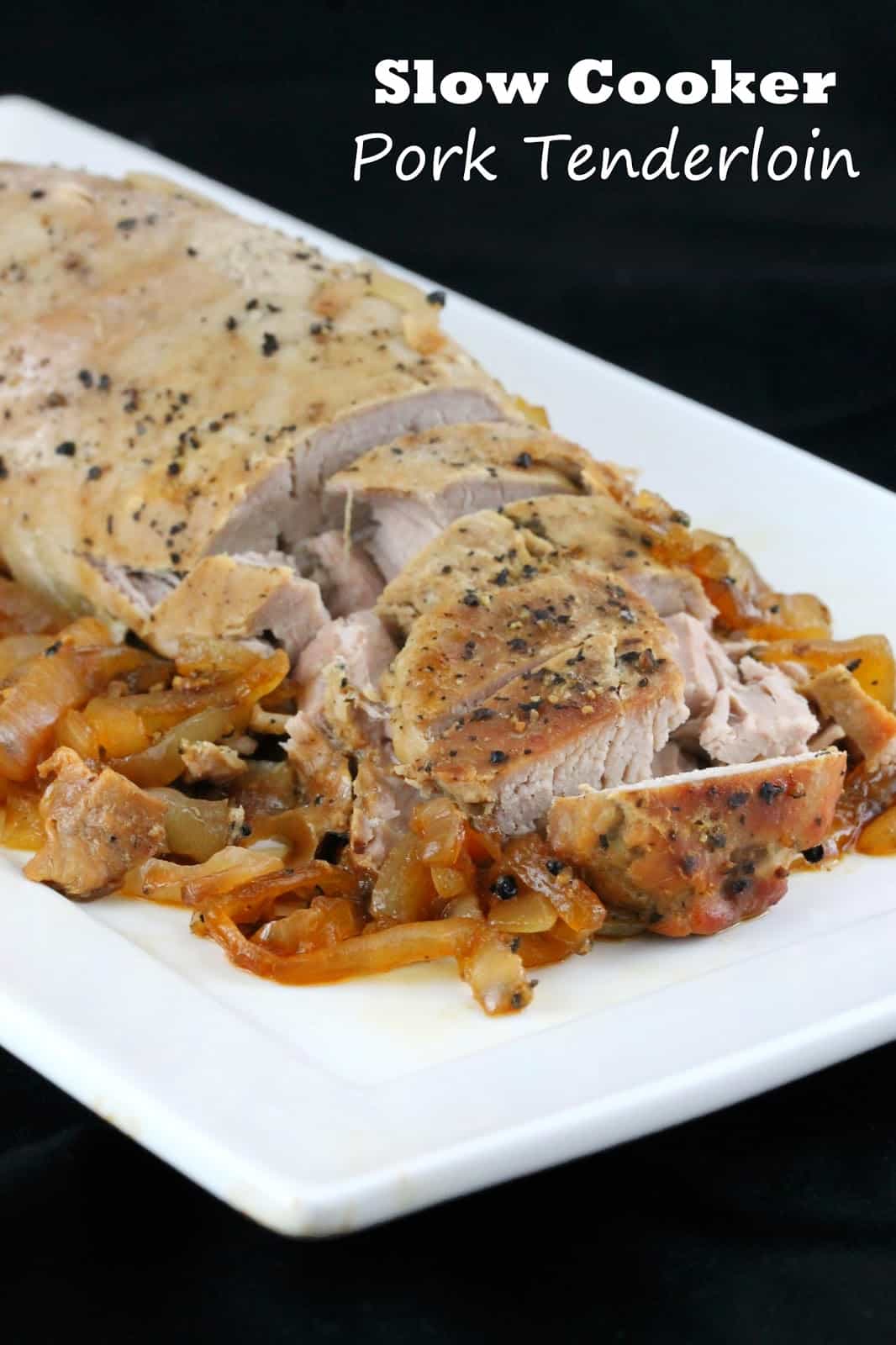 I just got back from summer vacation and let me tell you, it is days like this that I'm grateful for my slow cooker.  I already know I'll hit up the grocery store first thing to replenish milk and fresh fruits and veggies and then I'll spend the day procrastinating the mounds of laundry. A quick prep meal would come in handy, but slow cookers take forever right? Not so. See, I'll grab a tenderloin at the grocery store. They cook in 3 to 4 hours. That means I can still utilize the convenience of the slow cooker while I catch up on tv shows do laundry. If the family is lucky, they'll even get a side salad with it. Time to get back into the swing of things around here with regular life and enjoy the last few fleeting weeks of summer.
Prep Time: 5 minutes
Cook Time: 3 to 4 hours on high
Ingredients
1 pork tenderloin
1/4 cup worcestershire
2 TB. red wine vinegar
1 tsp garlic powder
1/2 tsp salt
1/4 tsp black pepper
1 white onion, halved and sliced
Instructions
1. Place the pork tenderloin in the slow cooker. Pour in worcestershire sauce and red wine vinegar over the tenderloin.
2. Sprinkle the tenderloin with garlic powder, salt, and pepper. Sprinkle the onion slices on top.
3. Cook on high for 3 to 4 hours. Or low 4 to 5 hours.