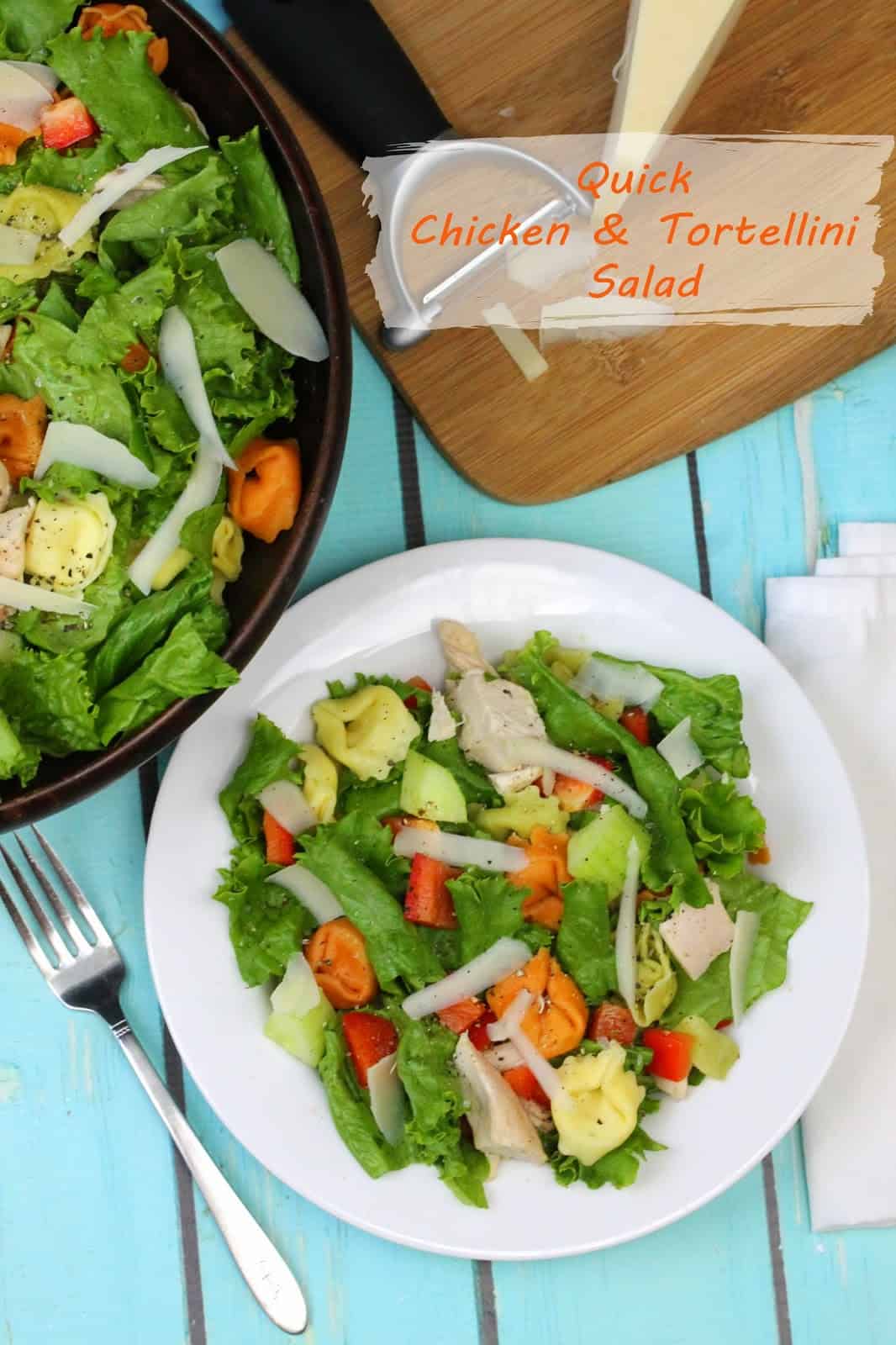 This is my new favorite salad. I've made it several times over the past couple of weeks and it was devoured each time. It is a whole meal in and of itself or you can use it as a really hearty side dish. I even brought it to a potluck and it was a great choice. I love that it is hearty, yet still so light and crisp and cold. It makes me feel like I'm eating well and still leaves me feeling full. Feel free to use a rotisserie chicken or leftover chicken breast. I did because I've been seriously short on time lately. I did whisk up my own dressing because it only takes like 2 minutes, but if you are short ingredients you can always use a bottled italian dressing. It's quick. It's easy. It's healthy. And it is filling. How many wins is that?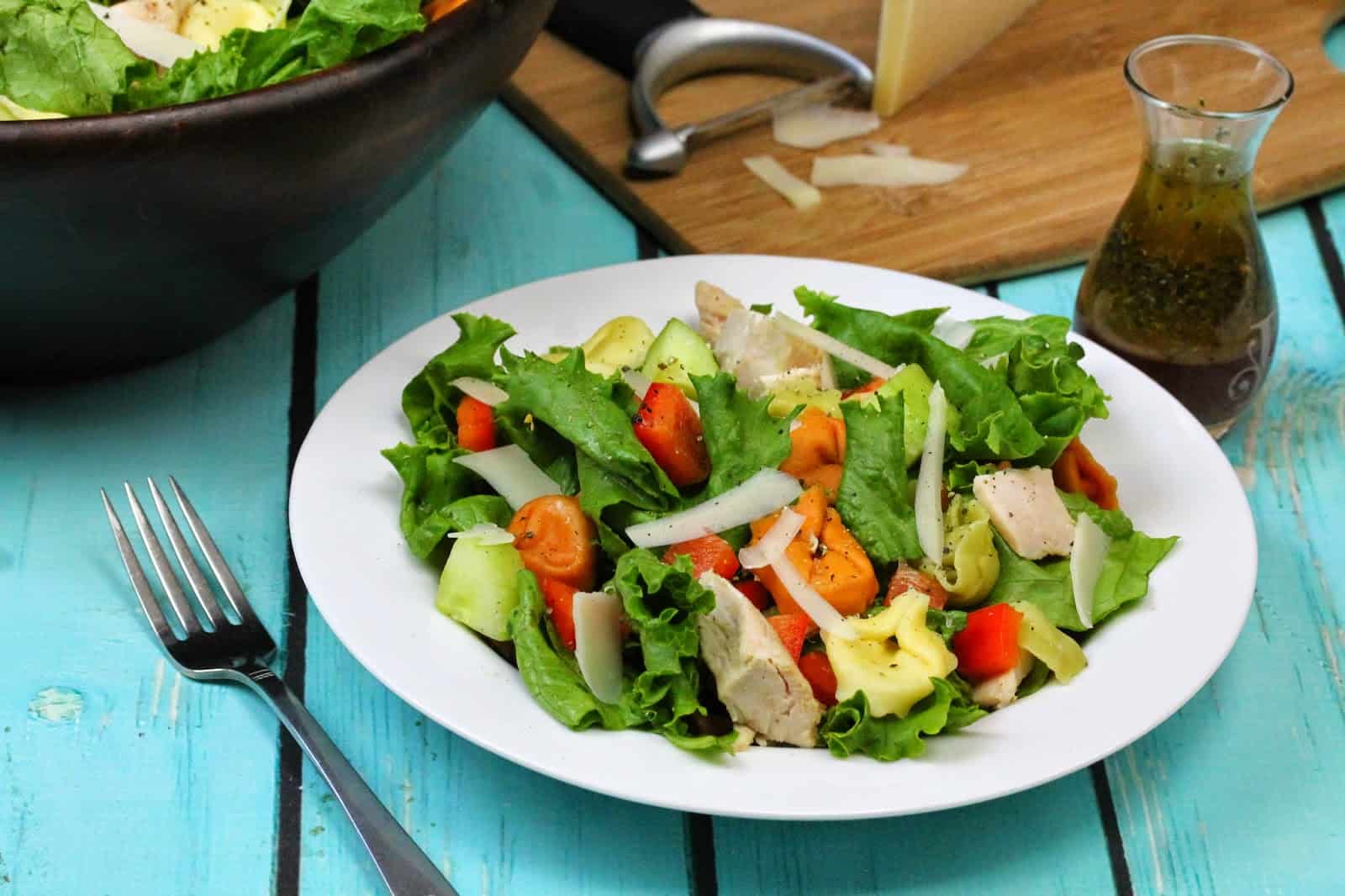 Time to Make It:15 minutes
Yield: Serves 4 to 6
Ingredients
1 lb. cheese tortellini
2 cups cooked cubed chicken (use a rotisserie chicken if you want!)
1 head romaine lettuce, chopped
1 red bell pepper, seeded and chopped
1 cucumber, peeled and diced
1/4 cup extra virgin olive oil
1/4 cup red wine vinegar
2 cloves garlic, crushed
1 tablespoons dijon mustard
1 tsp sugar
1 tsp dried basil
1/2 tsp salt
1/2 tsp pepper
1/2 cup shaved paremsan
Instructions
1. Cook the cheese tortellini according to package directions.
2. Meanwhile, toss together chicken, lettuce, bell pepper, and cucumber.
3. In a small mixing bowl, whisk together olive oil, red wine vinegar, garlic, dijon, sugar, basil, salt, and pepper.
4. Rinse the cooked tortellini with cold water to cool down. Drain well. Toss with salad.
5. Serve salad topped with dressing, shaved parmesan, and extra salt and pepper.