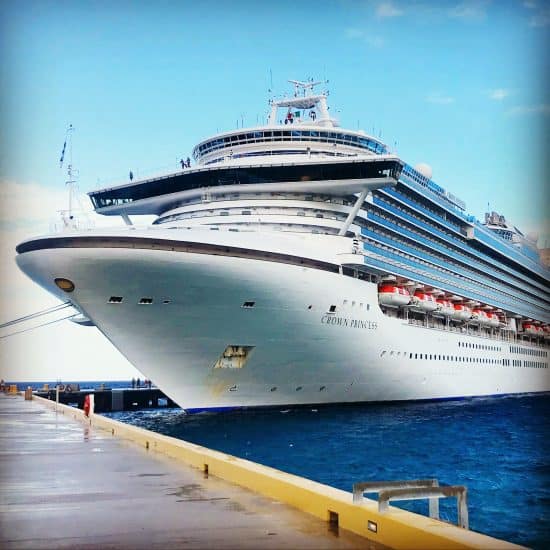 This post is sponsored by Princess Cruise Lines, Ltd.
. All opinions expressed are my own. 
If you follow me on Instagram stories then you know that I recently took a cruise around the Mexican Caribbean with Princess Cruises. I took a trip earlier this year with them as well and cruised around Scandinavia. While I usually just share recipes inspired by my travel, today I wanted to share the entire trip with you. I brought along Alyssa from The Recipe Critic for this adventure.

MY OTHER RECIPES
We boarded our ship, the Crown Princess, in Fort Lauderdale. You can fly into either the Fort Lauderdale airport or into Miami. Just know that the Miami airport will require an approximately 1 hour drive. I recommend that you arrive the night before and stay in one of the local hotels. For dinner, I highly recommend eating at Boatyard. Everything we had there was spectacular! Please order the bimini bread as an appetizer and the spice crusted salmon for your entree. You won't be disappointed!
I like to spend my first day at sea on a cruise unwinding. That first day is all about the relaxation. You can book an onboard massage (which I highly recommend) and let go of all the stress from your regular life. Relax poolside, read a book, and sip on something fruity. On a Princess Cruise I highly recommend their Key West Cooler Mocktail. Princess Cruises is particularly good if you want a relaxing, adult oriented vacation. My experience has always been quiet and relaxing, which is something I truly appreciate on a cruise.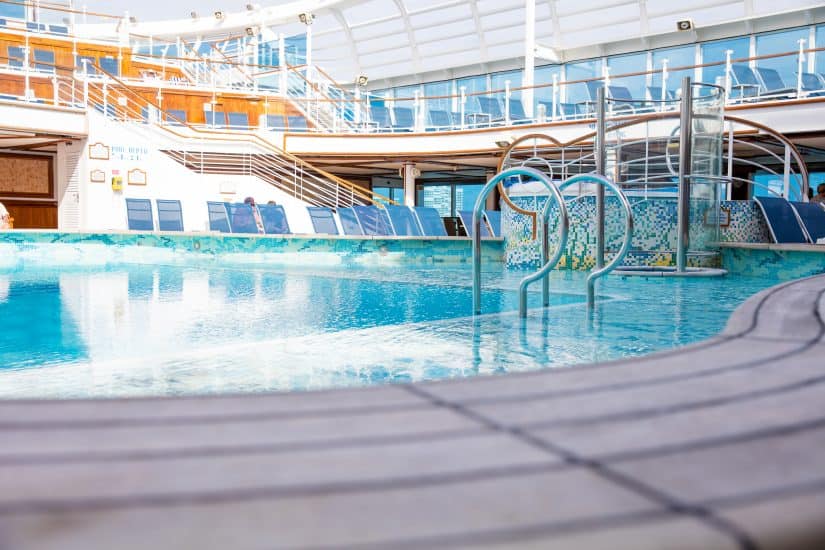 Our first port of call was Costa Maya, a sleepy fishing village. The port itself is a destination in and of itself. It was such a beautiful way to start out the day to look out our balcony and see this picturesque port.
You can enjoy a beach side right off the ship. There are numerous shops and food offerings as well as a pool. You can rent kayaks or snorkel right there as well. There's a shuttle available to take you into the town if you want a more authentic rural Mexico experience.
Be sure to stop in the local chocolate shop and see how chocolate is made. Of course, there are plenty of samples. We purchased quite a few bars to take home. Grab some tacos and elote (Mexican Street Corn) and enjoy your day!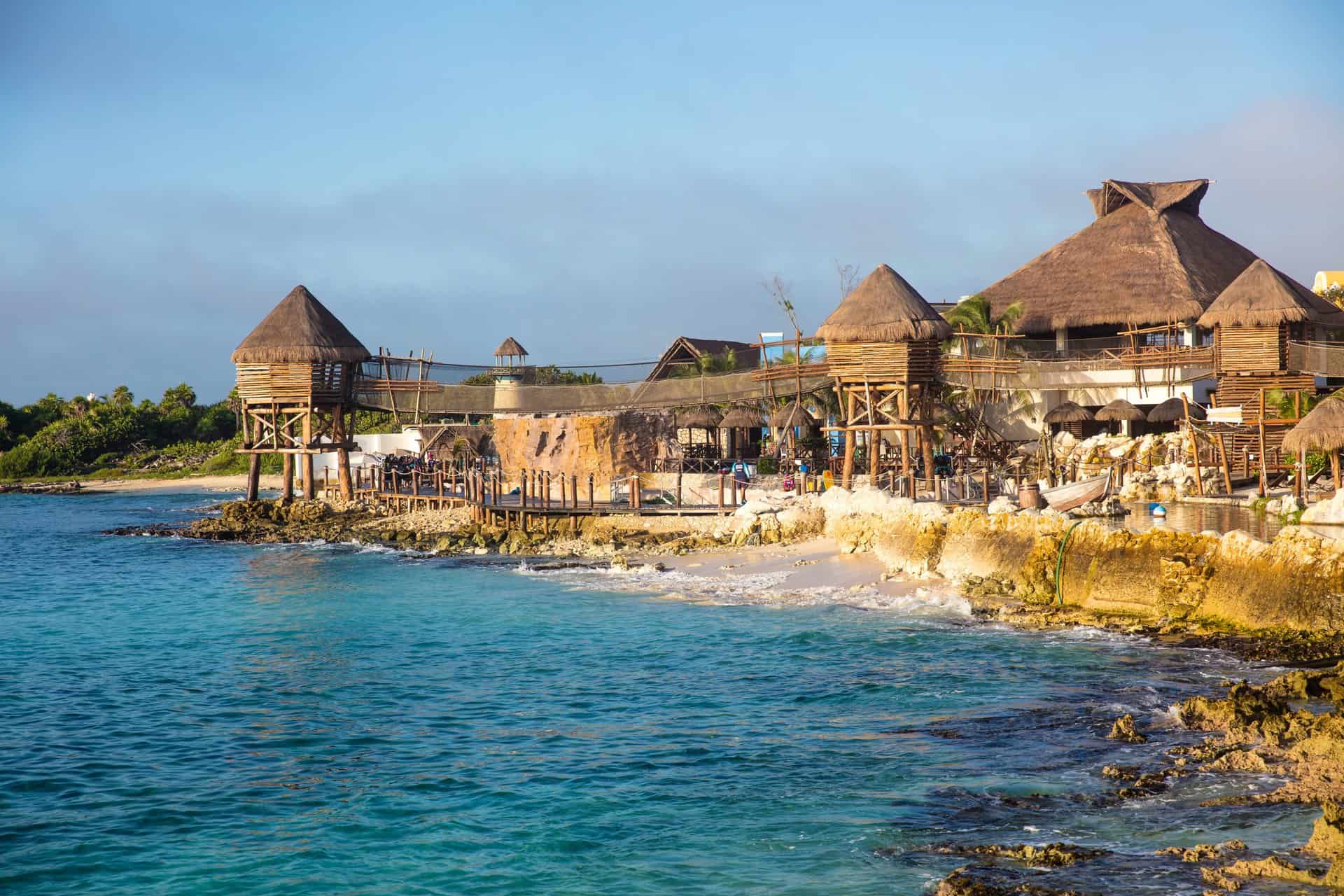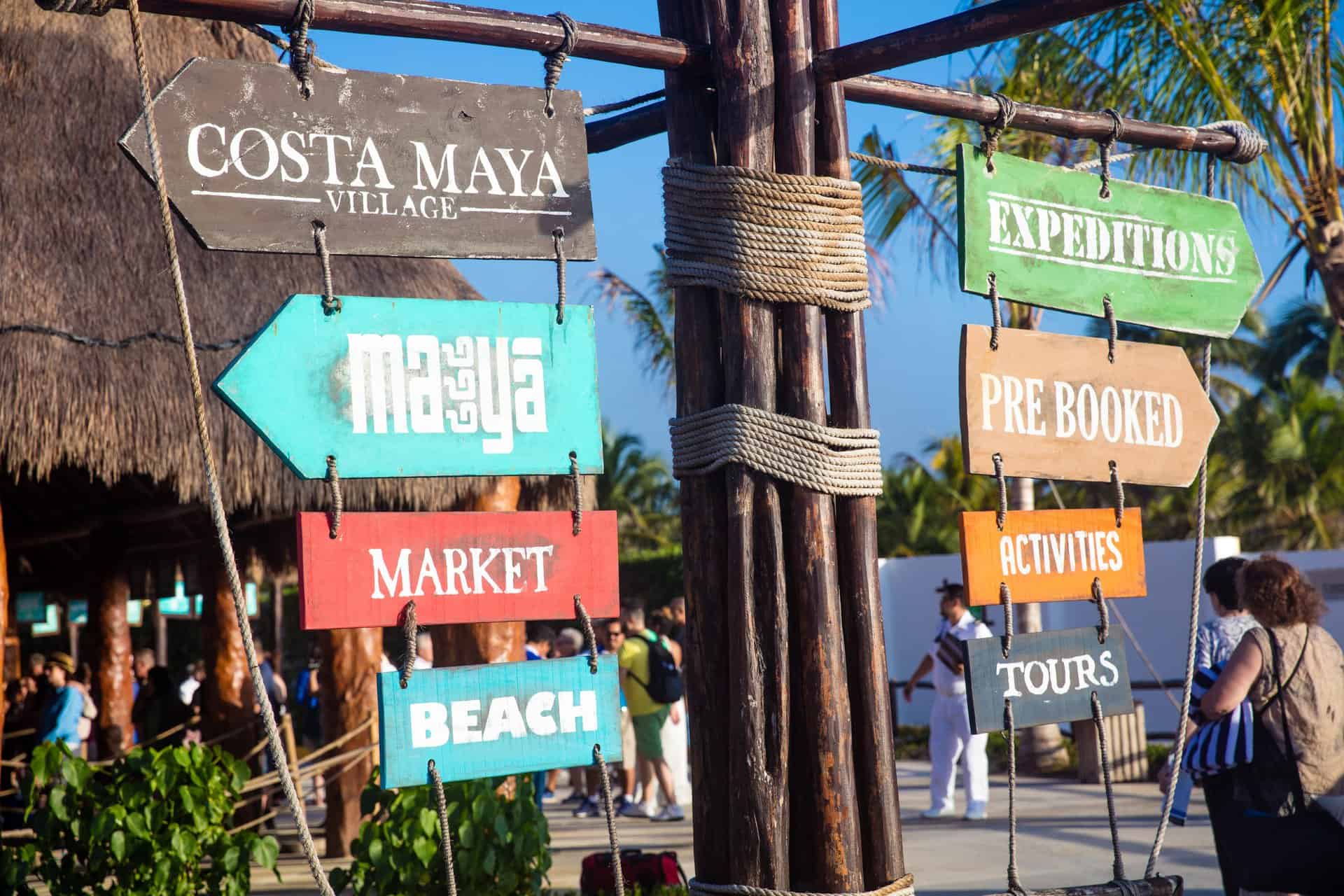 We opted to go on one of the many excursions offered by Princess Cruises. We chose to travel inland to see two sets of Mayan ruins: Kohunlich and Dzibanche. It is a long bus ride through small villages and lots and lots of jungle, but the bus ride alone offers an interesting glimpse into the local life. I enjoyed every minute of it!
One of the interesting things about our particular excursion is that the ruins we visited are some of the only ones you can climb on. It was a surreal experience to be able to climb up these ancient ruins and explore the mystery and beauty.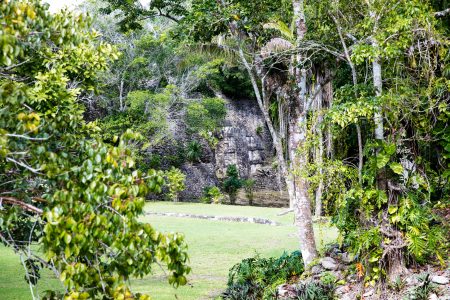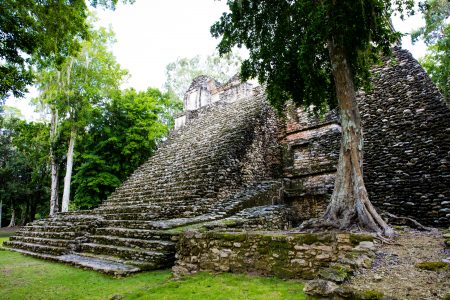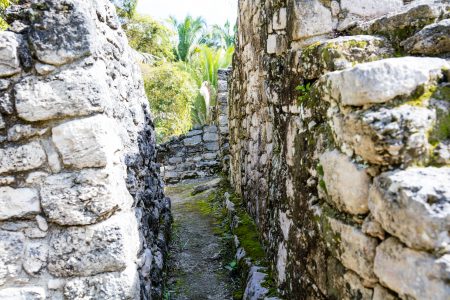 Our second port of call was Cozumel. We opted for an adventurous excursion that did not disappoint! It started with a ferry ride over to the mainland in a high speed ferry that was an adventure all on its own. Upon arrival we joined up with a small group of fellow Princess passengers, boarded a van, and headed out for one of the most amazing adventures I've ever been on.
First up was a stop in Turtle Bay. We were supplied with snorkeling gear, boarded a small boat, and taken just off shore where we got to swim with turtles. I attempted a Facebook live there that was either going to be the worst or best Facebook live show ever. Spoiler alert: it was the worst.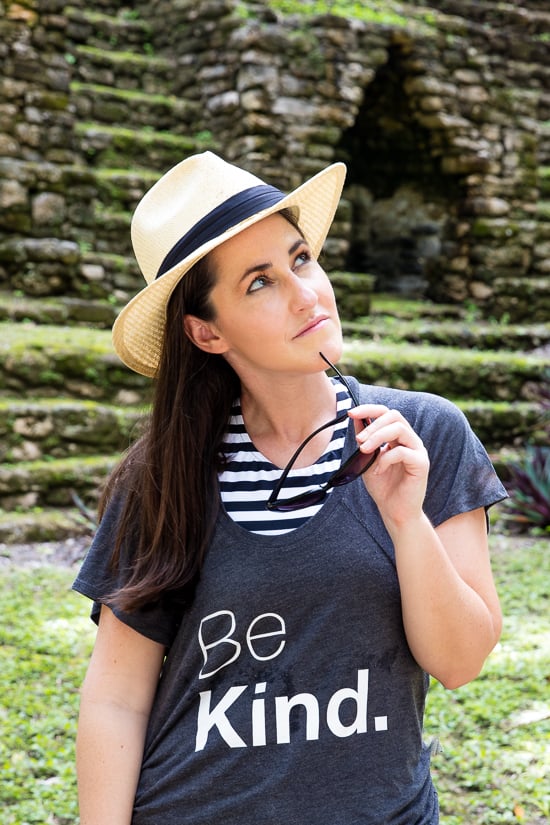 I was prepared with a water proof case on my already water resistant iPhone 7. I even had amazing cell phone reception. I started the live show on the boat and jumped into the water. Apparently, your internet connection under water, even shallow water, isn't great. My connection flickered in and out and then I soon discovered that wet touch screens do not work.
Despite the technical failures, swimming with the turtles was an amazing experience. I really wish I could have shown all of you! We saw truly stunning sea life on this reef. Not only were we graced with the presence of several sea turtles, we also saw large, colorful fish and other creatures. It was breathtaking!
Following our turtle adventure, we then trekked deep into the jungle to explore a cenote (see-no-tay). Cenotes are underwater caverns or sinkholes that allow access to the underground network of rivers. The Mayans treated these waters as sacred and believed they had healing and other mystical powers.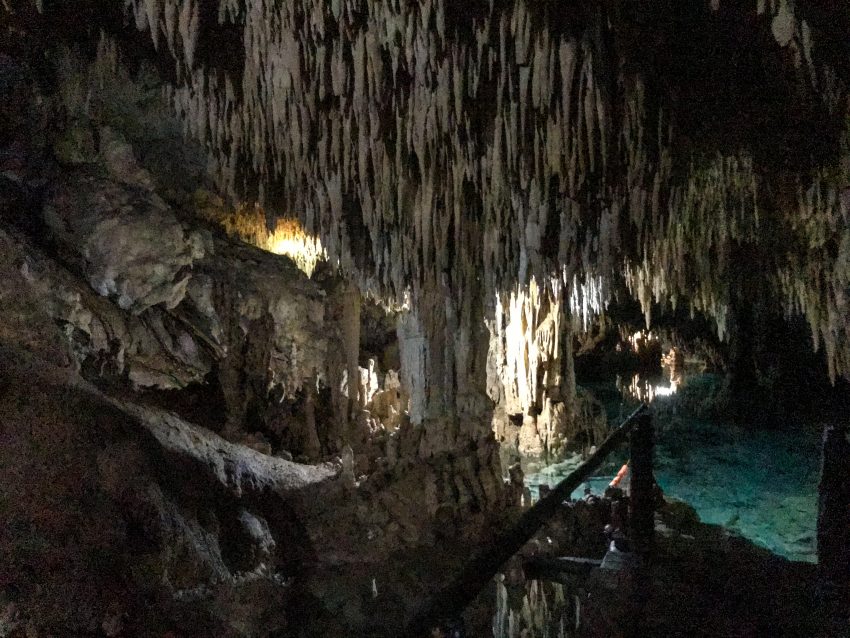 There are thousands of cenotes in Mexico, each of them owned by Mayan families. Some of them have been opened up for public tours. Each of them looks very different, but offers the same feel of entering another world. It was breathtakingly gorgeous!
We rinsed off in above ground outdoor showers in the middle of the jungle, put on wet suits, and descended a wooden staircase down into the ground. The first glimpse inside of the cenote was something I won't soon forget. It was absolutely magical.
This particular cenote was good for snorkeling. We pulled ourselves along ropes through the cavern. It was an unreal experience! The water was shallow in some parts, and deep in others. You immediately see why the Mayans viewed these cenotes as sacred. The water is crystal clear and beautiful. It is so full of minerals that it leaves your skin feeling soft and refreshed.
I cannot recommend a cenote excursion enough. I'm already trying to figure out when I can go back just to visit the cenotes. Princess Cruises also offers another excursion for cenote hopping where you can visit numerous cenotes during the day. It is a strenuous excursion, but I think it would be well worth it if you are looking for an unforgettable adventure.
I didn't think our day could get any better, but we ended our excursion with a feast on a private beach. The pictures tell you everything you need to know. The thing I've learned about cruising with Princess, is that the excursions tend to give you access to some truly amazing experiences.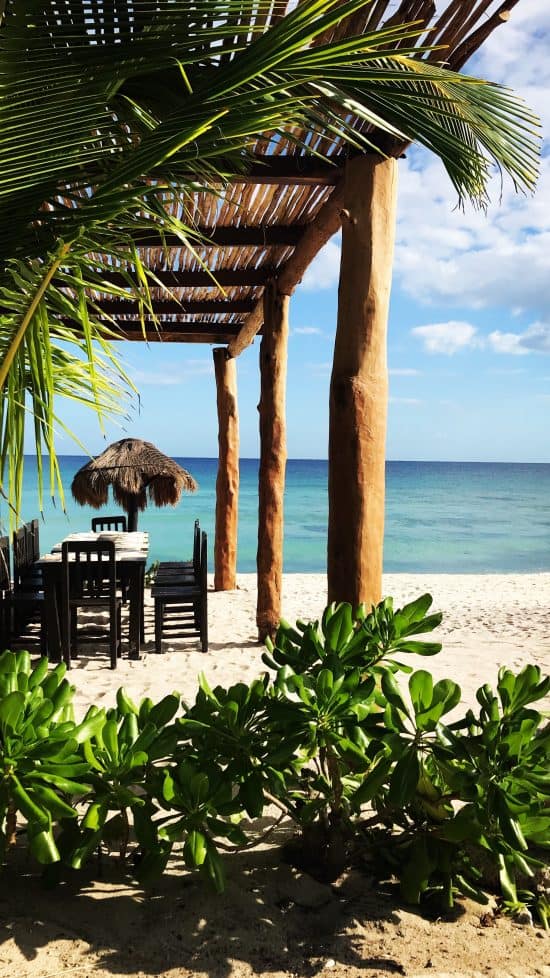 The rest of our time was spent aboard our beautiful ship, the Crown Princess. As two foodies traveling together you can guarantee we spent most of our time sampling every culinary offering we could find. The specialty restaurant offerings on board are always worth a visit, especially The Crown Grill and The Salty Dog Gastropub. For a special treat, be sure to order yourself some chips and guacamole via room service.
One of the best parts of our onboard experience was our Chef's table dinner. We got to don chef's coats and tour one of the main galley kitchens. You wouldn't believe how clean the kitchen is! Everything was made fresh to order. The entire kitchen operated as a beautifully orchestrated culinary machine. It was so fun to be able to see!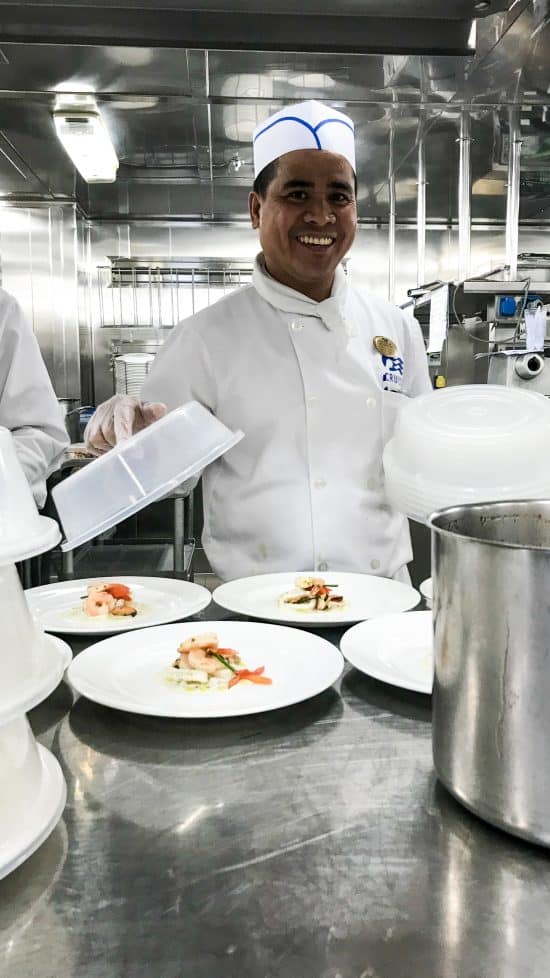 At the end of the tour we got to sample numerous appetizers from the head chef before being seated in the main dining room. We were then treated to an extravagant 5 star meal. If you want to book a Chef's table dinner for yourself, you'll need to make those arrangements immediately after boarding or your Princess Cruise. Space is limited and sells out incredibly fast.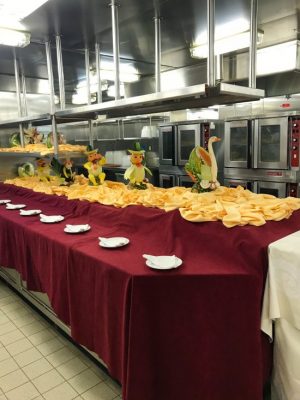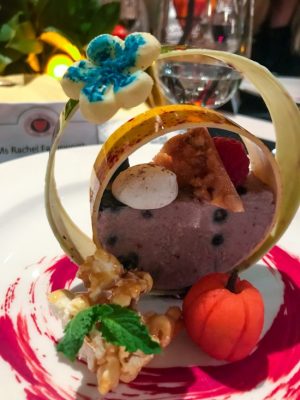 We truly had a magical trip on our Princess Cruises Mexican Caribbean getaway. Now is the perfect time to book your own Caribbean getaway. 90% of the ports are open and tourism is such an important part of the local economies. There's a reason that the Caribbean is one of the world's most popular tourist destinations. I don't think I will ever tire of visiting. There's something new to experience every time, with every destination.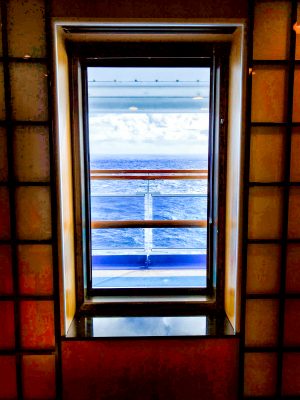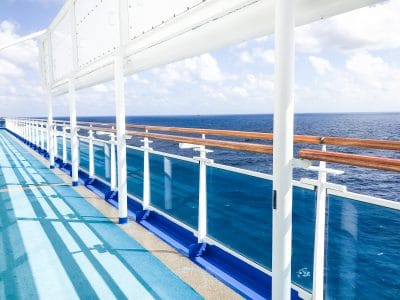 Get New Recipes Sent To Your Inbox 😃
Join my newsletter and get new mouth watering recipes sent directly to you weekly!