Cauliflower Pizza Crust is a veggie alternative to a traditional wheat bread filled crust. It's gluten-free, low carb, and pretty tasty!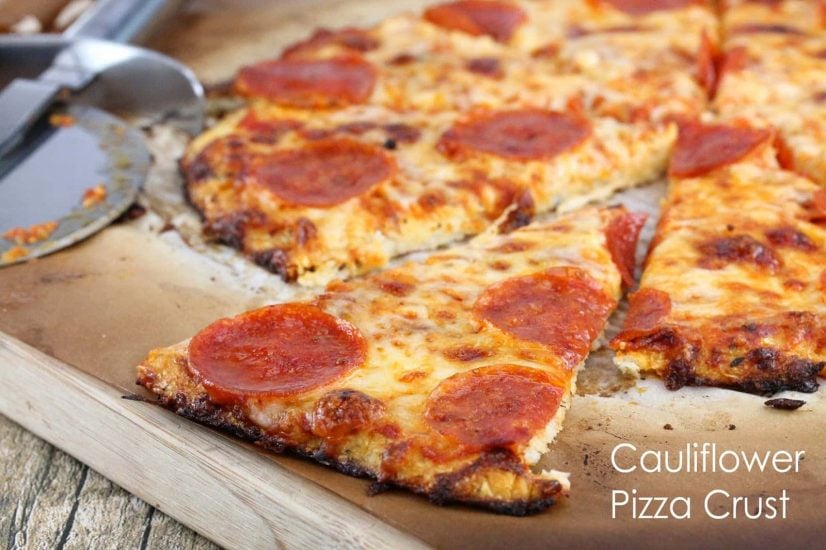 I have seen those recipes for Cauliflower Pizza Crust everywhere. I've been meaning to give it a try for a while. I finally did it. There are lots of different versions of the recipe out there so I did a little experimenting and came up with one that I'd like.


The Pros:
Ricing the cauliflower and squeezing the water out takes some time and effort, but it really isn't any more effort than making a traditional dough. And no rising time so it is much faster.
There are tons less calories than a traditional pizza and it is gluten free.
It tastes good. The cauliflower flavor doesn't come through at all.
The Cons:
A slice of cauliflower pizza just isn't as filling.

MY OTHER RECIPES
It is difficult to get a crispy crust. I love a crispy-bottomed pizza, and this ended up being very bread-like instead I even tried heating it in a skillet after cooking to crisp up the bottom and I just ended up with a slightly burnt bottom.
Overall, it is still really good. It satisfies the pizza cravings I almost always have, without all the extra calories AND a vegetable.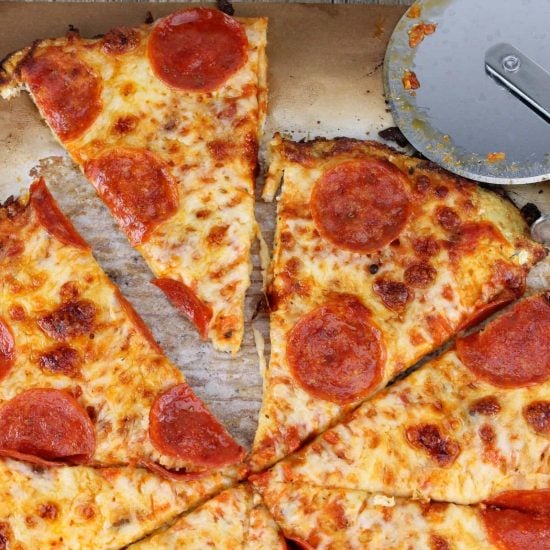 Cauliflower Pizza Crust
Cauliflower Pizza Crust
Cauliflower Pizza Crust is a veggie alternative to a traditional wheat bread filled crust. It's gluten-free, low carb, and pretty tasty!
Author:
Rachel Farnsworth
Ingredients
1 medium head cauliflower
2 eggs
1 tsp. dried basil
½ tsp. dried oregano
2 cloves garlic, minced
¼ cup shredded parmesan
¼ cup shredded mozzarella
+Desired Toppings and Cheese
Instructions
Preheat a pizza stone (if you have it) in an oven at 500 degrees.
Cut the cauliflower into florets. Rice the cauliflower in a food processor by putting it in with an S blade and pulsing until the cauliflower resembles rice. If you have a smaller food processor you may need to do this in batches.
Transfer the riced cauliflower to a microwave safe bowl. Cover with a paper towel and microwave for 2 to 3 minutes.
Carefully overturn the bowl onto the center of a clean tea-towel or thin dish towel. Fold the sides over to cover the cauliflower and twist the ends to drain the cauliflower of excess water. Remove as much of the water as you can.
Transfer the drained cauliflower to a mixing bowl. Stir in eggs, basil, oregano, garlic, parmesan, and mozzarella. Smash it into a dough ball.
Carefully roll out the dough on parchment paper. Roll out into a thin dough, using your hands to shape as necessary.
Transfer the pizza (with parchment paper) onto the preheated pizza stone, or bake on a baking sheet if you do not have a stone. Bake for about 10 minutes. Remove from oven and add desired toppings.
Bake an additional 7 to 10 minutes until lightly browned.
Buy my e-Cookbook!
$2.99
15 of my very best healthy recipes! They are so easy and delicious, you'd never even know they are healthy! Nutrition information included for every recipe. You'll love it!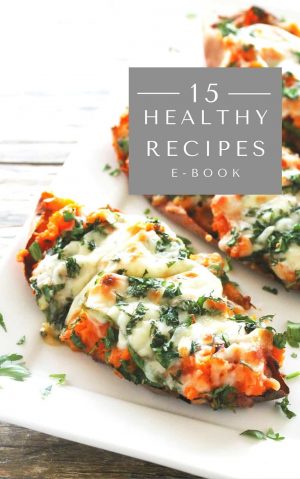 Check out even more delicious healthy recipes from The Stay At Home Chef!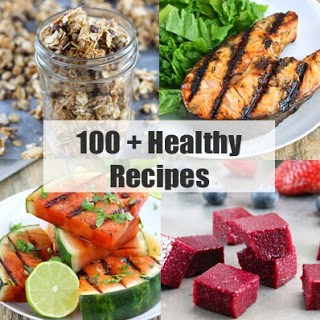 You should also check out my other healthy recipes!