Learn how to make Perfect Homemade French Bread. It only requires a handful of ingredients to make perfect bakery style bread at home!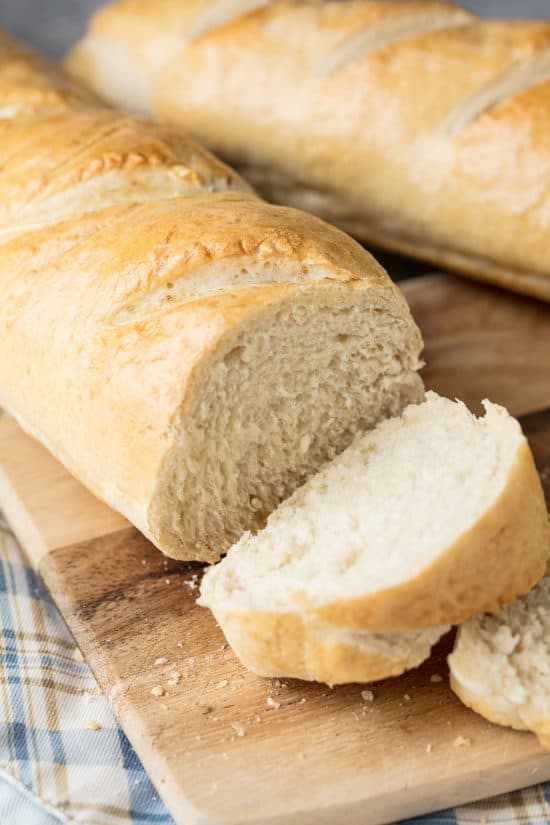 There's nothing quite like homemade bread. This homemade French bread is perfectly soft, with a nice chewy crust. It's also incredible simple and easy to make at home using just a handful of ingredients that most bakers will already have on hand.
It really doesn't take much time either. Yes, it's nearly 3 hours from start to finish, but your actual hands on time is quite minimal. A few minutes here, a few minutes there, and you have deliciously perfect homemade french bread at home.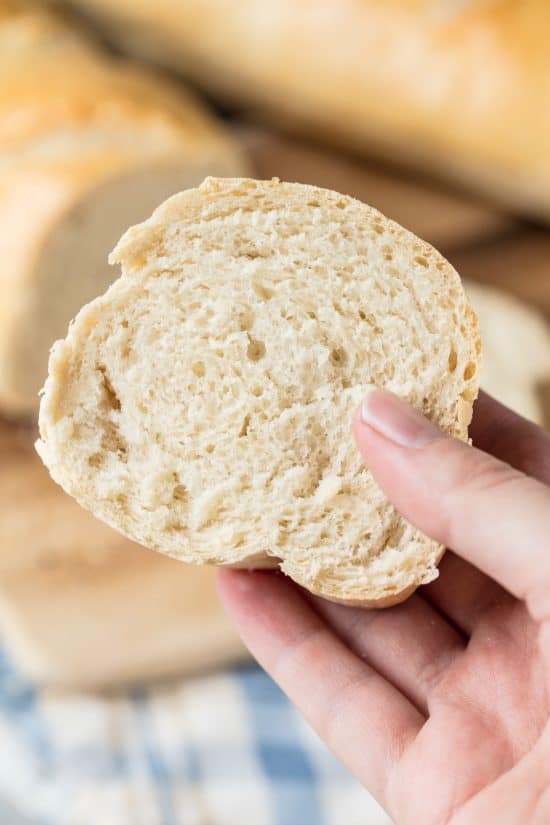 If you come to love homemade french bread, I highly recommend investing in a french bread pan. It is perforated (has a lot of holes) which allows for even heat circulation. This ensures the best, highest quality of loaf at home. I highly recommend purchasing one. They are cheap and make a world of difference in the end result.
If you don't have a French bread pan, you can always use a regular baking sheet. Just be sure to give your loaves enough space in between them so that they don't end up connected.
If you enjoy making homemade bread, be sure to check out my other homemade bread recipes. You may be interested in my famous Homemade Dinner Rolls or maybe you are more interested in other loaf recipes like my Rosemary Focaccia or my Homemade Rye Bread.  If you are feeling more adventurous, be sure to check out my Cinnamon Roll Twist Bread and my Jalapeno Cheese Bread.
Making your own perfect loaf of French bread is all about technique. I've created a video to give you a visual reference beyond the written recipe. Watch the video below where I walk you through every step of the recipe so that you can get the perfect loaf at home as well.