This super easy One Pan Breakfast Bake has bacon, hash browns, and eggs and takes just five minutes of hands on time to create a complete breakfast.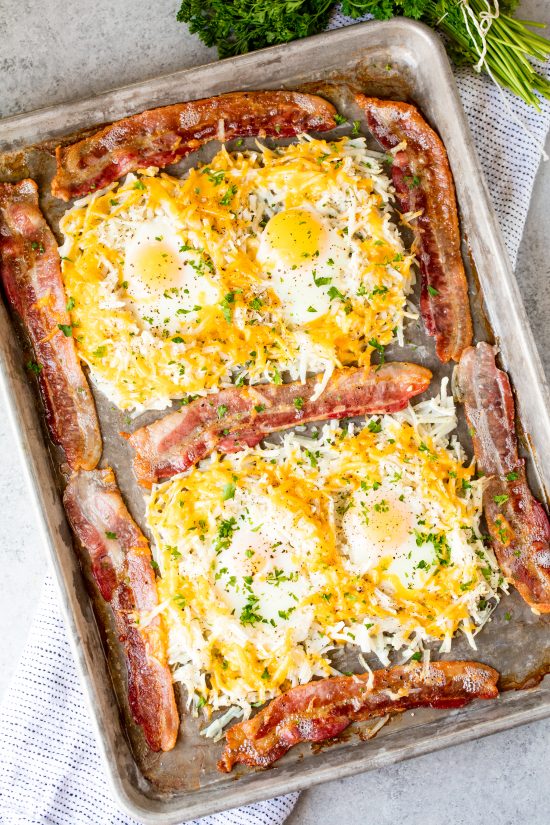 I love a good, hearty breakfast. I'm a huge fan of things like hash browns, eggs, bacon, and toast for breakfast. Maybe throw in a banana for a little healthy sweetness. What I don't love for breakfast? Feeding my family cold cereal. It never fills them up and they are always hungry within an hour or two.
With back to school fast approaching I thought I'd share a quick and easy way to make sure your family gets a hearty breakfast to start their day. This recipe only requires 5 minutes of hands on time which means you can get it going in the oven while you scramble to get everyone ready to get out the door.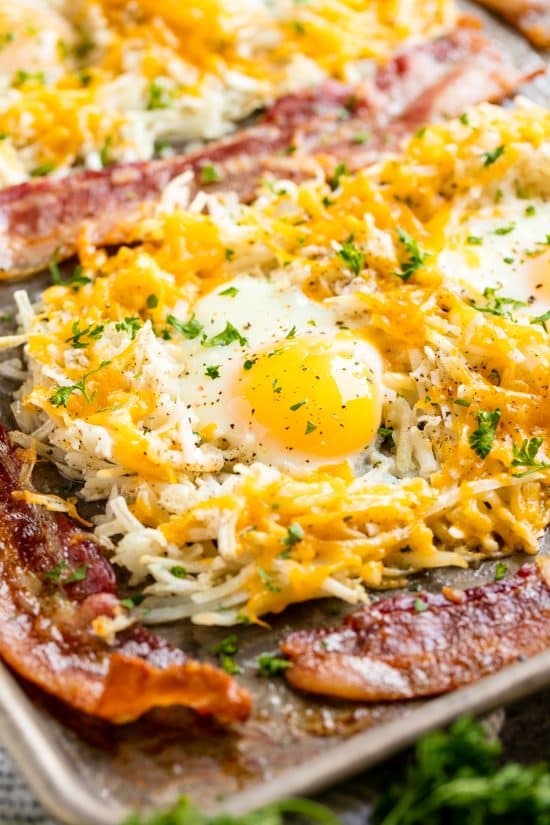 This recipe calls for thick cut bacon. It takes a bit longer to cook than regular cut bacon and is the perfect balance for the amount of time it takes to cook the hash browns. You want to make sure they cook at the same rate. If you like super crispy bacon you can try out regular cut.
The cheese in this recipe is completely optional. I'm a total cheese lover and I can't resist some good old cheesy hash browns. You can also get a little more creative and add some spices to your hash browns like garlic powder, onion powder, or paprika.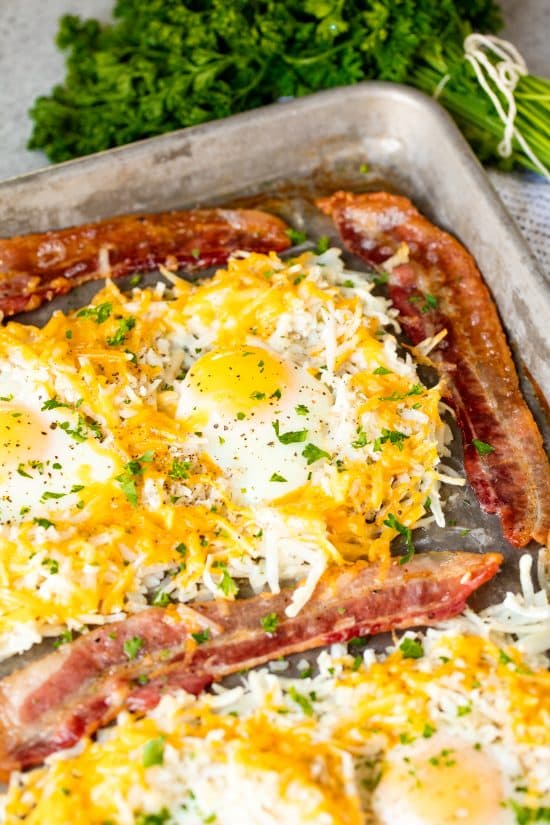 If you are really feeling fancy, throw in some veggies like diced bell pepper and chopped onions. It takes a little extra time but you can always prepare this before hand. Diced veggies like that stay good in an airtight container for several days. And adding vegetables in with your breakfast is always going to be a good thing.
Lining your pan with either parchment paper or a silicone baking mat makes for really easy clean up. I don't know about you, but easy clean up is important to me when it comes to breakfast making! Ain't nobody got time for a ton of dishes in the morning!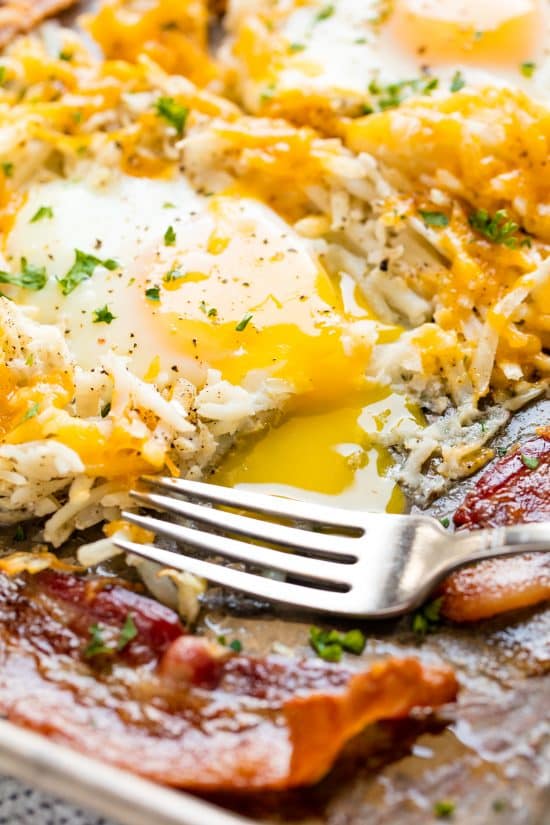 The eggs in this recipe are cooked over easy, where the yolks are still runny. If you don't like your eggs over easy, add a few minutes to the baking time in order to get that yolk to cook through.
Watch the video below where I walk you through every step of this recipe. I have an entire web cooking series over on YouTube.  Be sure to check it out because with nearly 300 episodes, there's sure to be something you like.
One Pan Breakfast Bake