Mother's Day is fast approaching people! I've always had a bit of a strange relationship with Mother's Day. My birthday always falls around Mother's Day weekend and I had a few years as a child where I felt a little slighted because of it. Now that I'm well into adulthood and no longer selfish birthday-crazed, it is easier for me to take the time to fully offer appreciation to my own mother. I may have a lot of Mother's Days to make up for….
Snake River Farms asked me if I'd be willing to review one of their Mother's Day package specials. When someone wants to send you Wagyu (American Kobe) Beef and a Kurobuta ham, you don't say no. These meats are the best of the best. All those fancy restaurants in New York, LA, San Francisco? This is their kind of meat. This is the best of the best. Doesn't mom deserve the best?

MY OTHER RECIPES
Ordering meat from the internet can be scary for some people. No need to fear, it comes in this awesome packaging that keeps the food cold. My food was still frozen upon arrival.
This package came with two Wagyu filet mignon steaks (can I get a drool here?), one Kurobuta ham, and a fancy espresso sea salt rub for the steaks. There are other options available as well, but holy cow is this a package to spoil a foodie or what?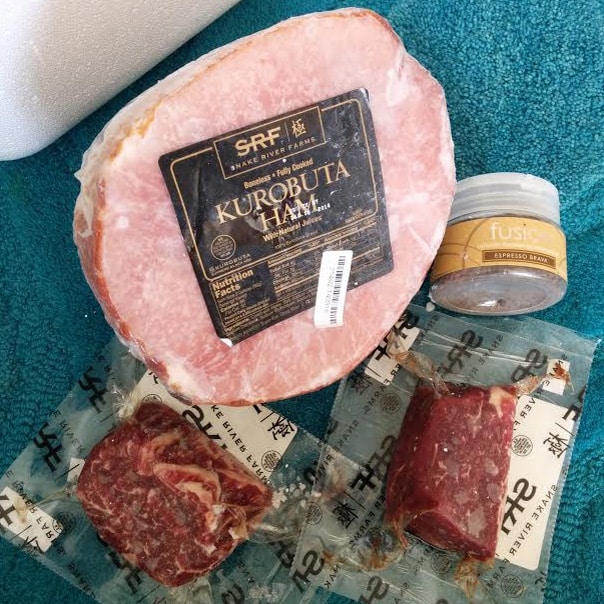 I took a little trip up to my mom's house the day after my package arrived to share this delicious meat with her. I decided to make the ham without any glaze so we could all truly experience the meat by itself. We did serve it with a fabulous pineapple chutney on the side, but holy cow, the meat totally stood on its own. It was obvious to everyone who ate it that this was a quality ham. We had 9 adults and 2 children at this dinner and still had leftovers too. And boy, do those leftovers sing!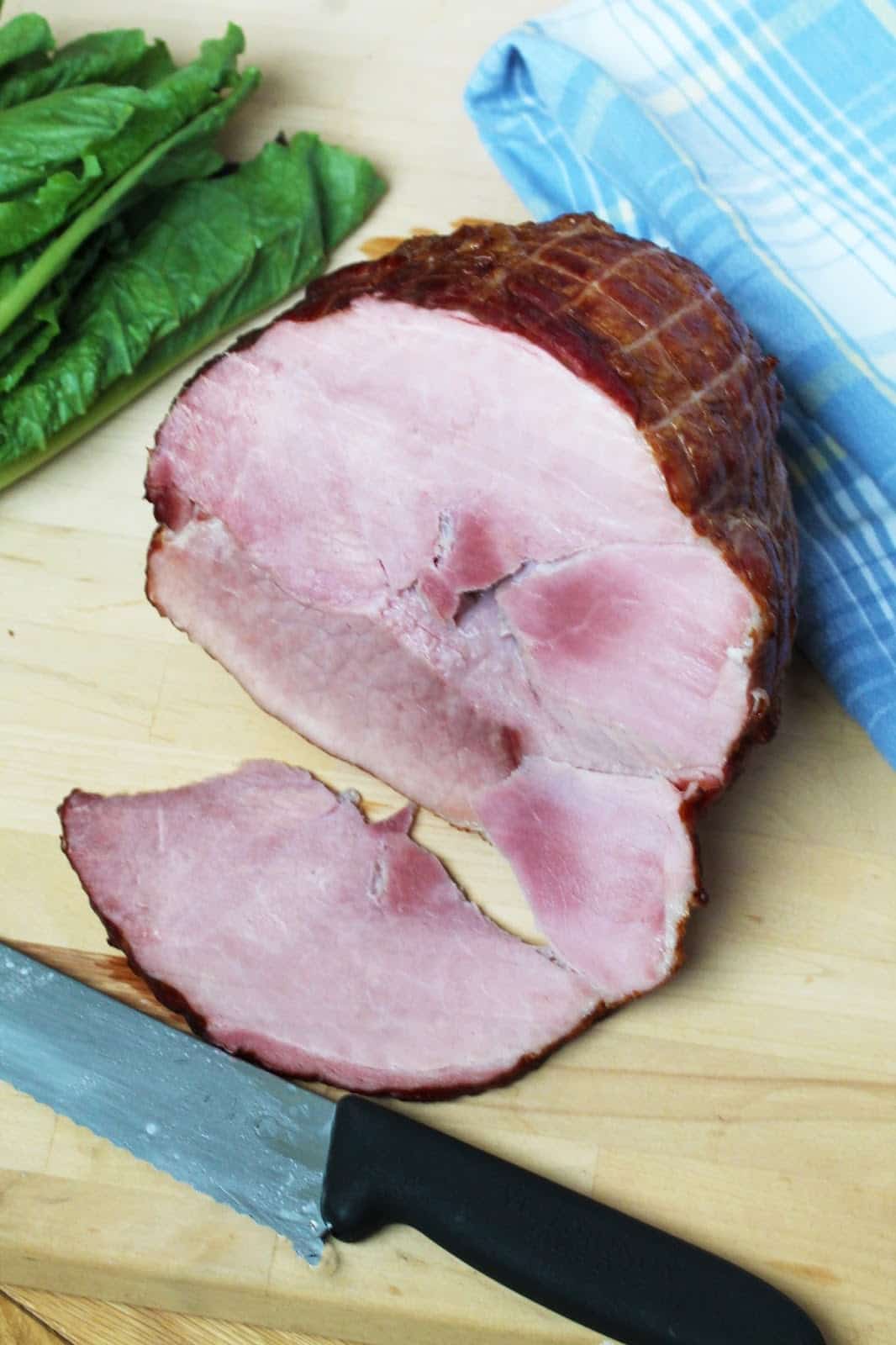 Now for those steaks…you should drool. We don't do the whole coffee thing so all I did was rub the steaks with a drizzle of high quality olive oil and seasoned them generously with salt and pepper and cooked them in a cast iron skillet on the stove. Look at that color and marbling…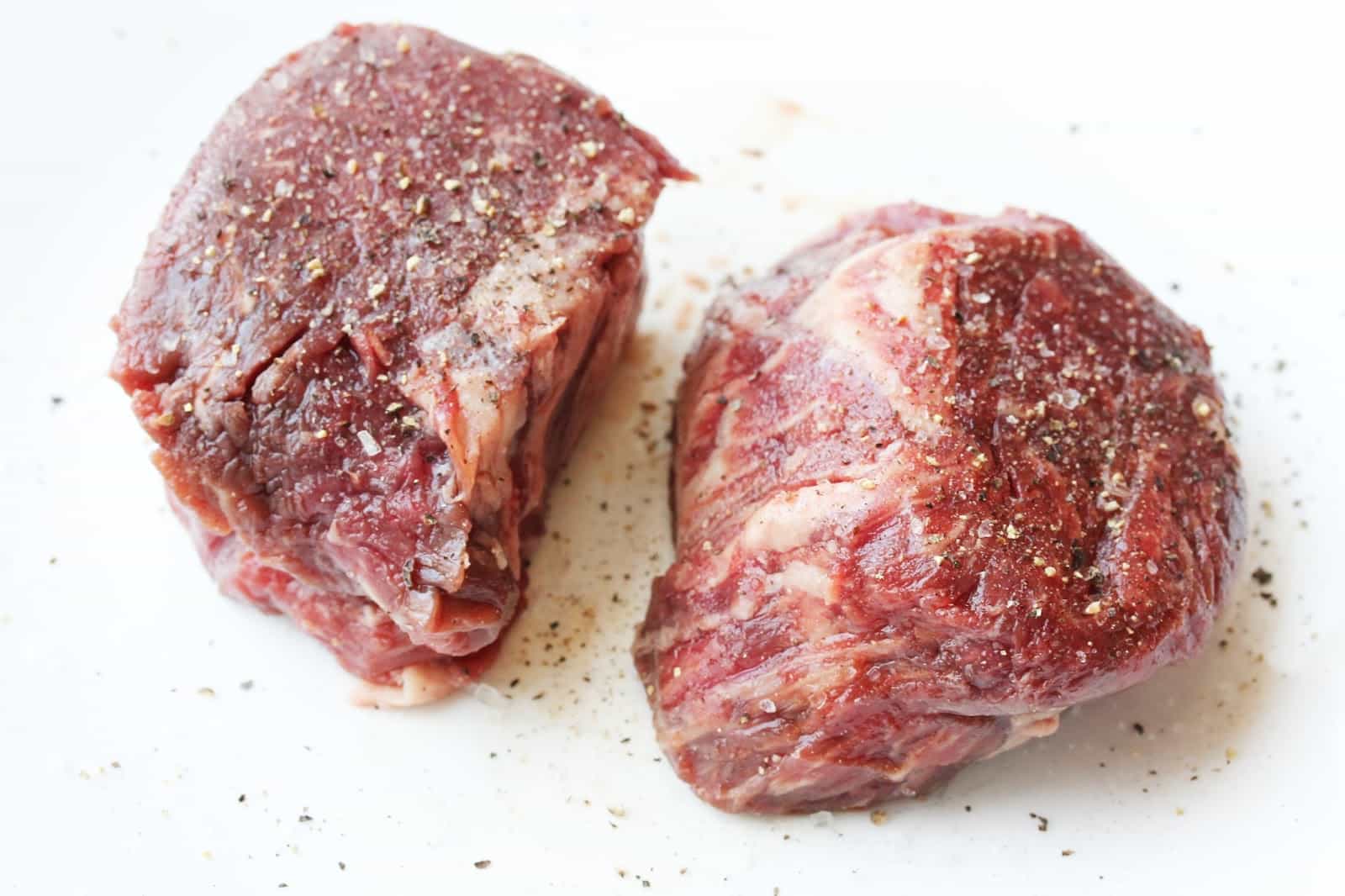 Totally easy. We savored every…single…bite. These are the kind of steaks that are fit for kings.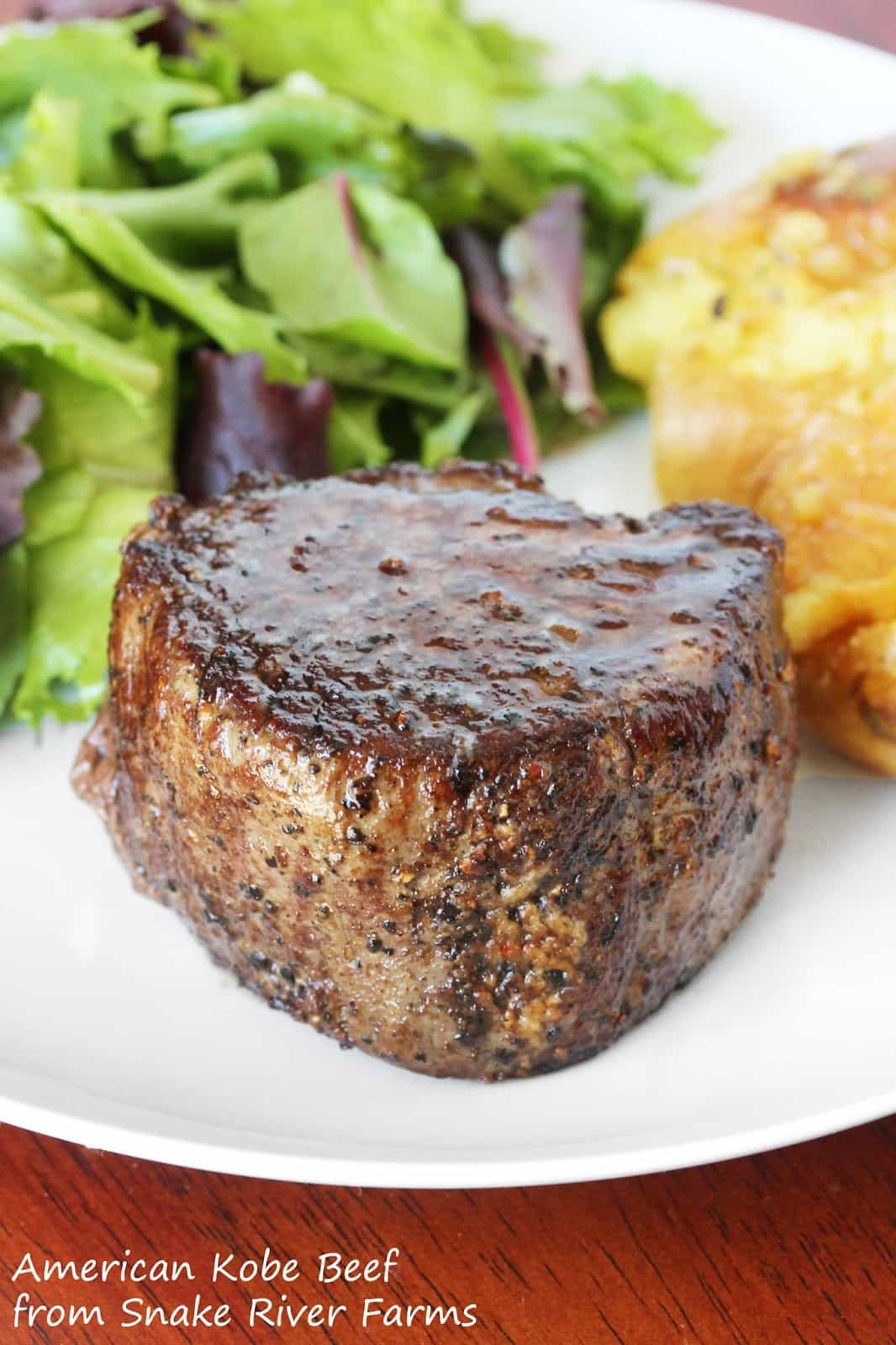 Gourmet, high quality meat doesn't have to be full of technique and special cooking methods. These meats are amazing with the simplest of preparations. If you want to totally spoil your mother, you need to send her one of these packages. She will be blown away.
Now, I realize that a lot of my readers are moms themselves. Ain't nothing wrong with ordering one of these packages for yourself. I totally would! Husbands and children can totally handle the dinner prep on these ones. Serve it up with a simple side salad and some roasted potatoes and you are good to go. This meal will be all about the meat!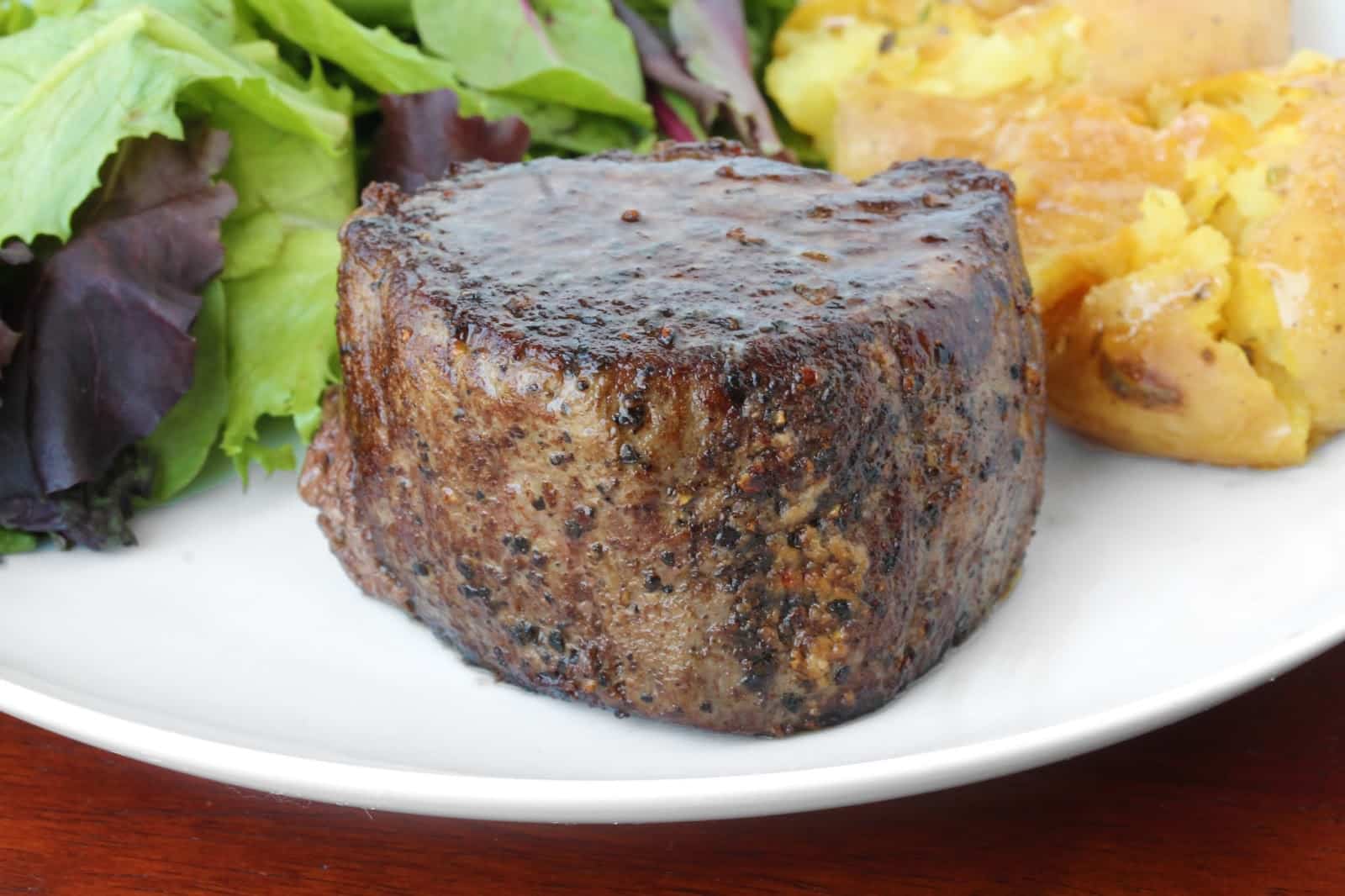 What are you waiting for? Treat yo'self and your mom this Mother's day!
This is a sponsored conversation written by me on behalf of Snake River Farms/Double R Ranch. The opinions and text are all mine.