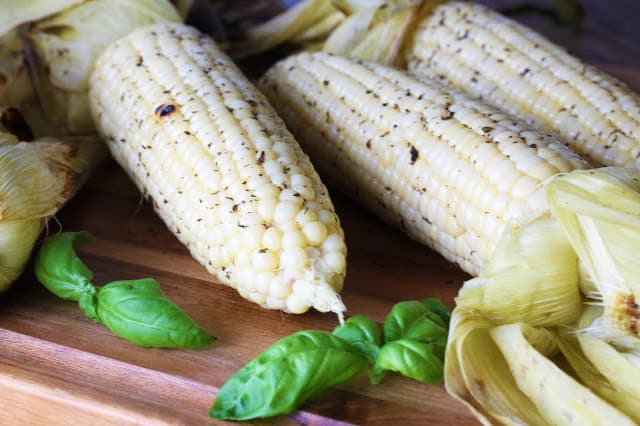 It's that time of year….corn on the cob! My kids beg for it every time we see it in the store. Not only do they love eat it, they love all the shucking and preparing of it. I love getting the kids involved in the cooking. There's just a special magic that happens when meal preparation turns into a family event. Corn on the cob is perfect for this because everyone can be involved.
In this recipe corn is smothered in ultra decadent Plugra butter and then cooked in the husk for moist, buttery summer grill-time treat. I love corn cooked on the grill. It gets a little char on it and that hint of smokiness. Cooking it in the butter makes for easy and flavorful serving as it's ready to eat as soon as it comes off the grill. You're going to love this one!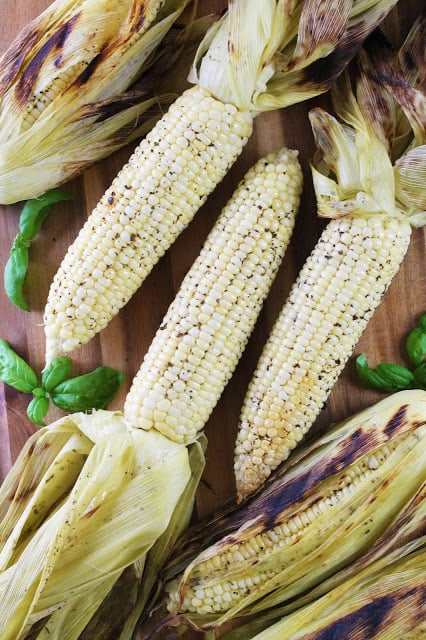 Prep Time: 30 minutes
Grill Time: 20 minutes
Yield: Serves 6
My Other Recipes
Ingredients
6 cobs of corn
1/2 cup Plugra butter, softened
1 lemon, zested and juiced
1 tablespoon dried basil
1 teaspoon salt
1 teaspoon pepper
Instructions
1. Place whole cobs in a large pot of water. Soak 15 minutes.
2. In a small mixing bowl, whisk together softened butter, lemon zest and juice, basil, salt, and pepper.
3. Remove cobs from water. Carefully peel back the husk to reveal the silk and kernel, keeping husk connected to the cob. Remove the silk. Brush the kernels heavily with butter mixture. Fold the husk back over the kernels and wrap tightly in aluminum foil. Repeat with remaining cobs.
4. Preheat an outdoor gas grill to a medium heat. Put foil wrapped cobs on the grill and grill for 20 minutes, rotating the cobs halfway through grilling.
5. Remove from grill and aluminum foil and serve hot.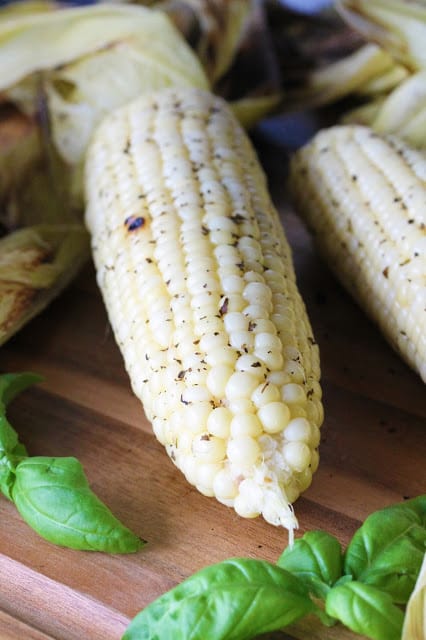 Get New Recipes Sent To Your Inbox!
Join my newsletter and get new mouth watering recipes sent directly to you weekly!