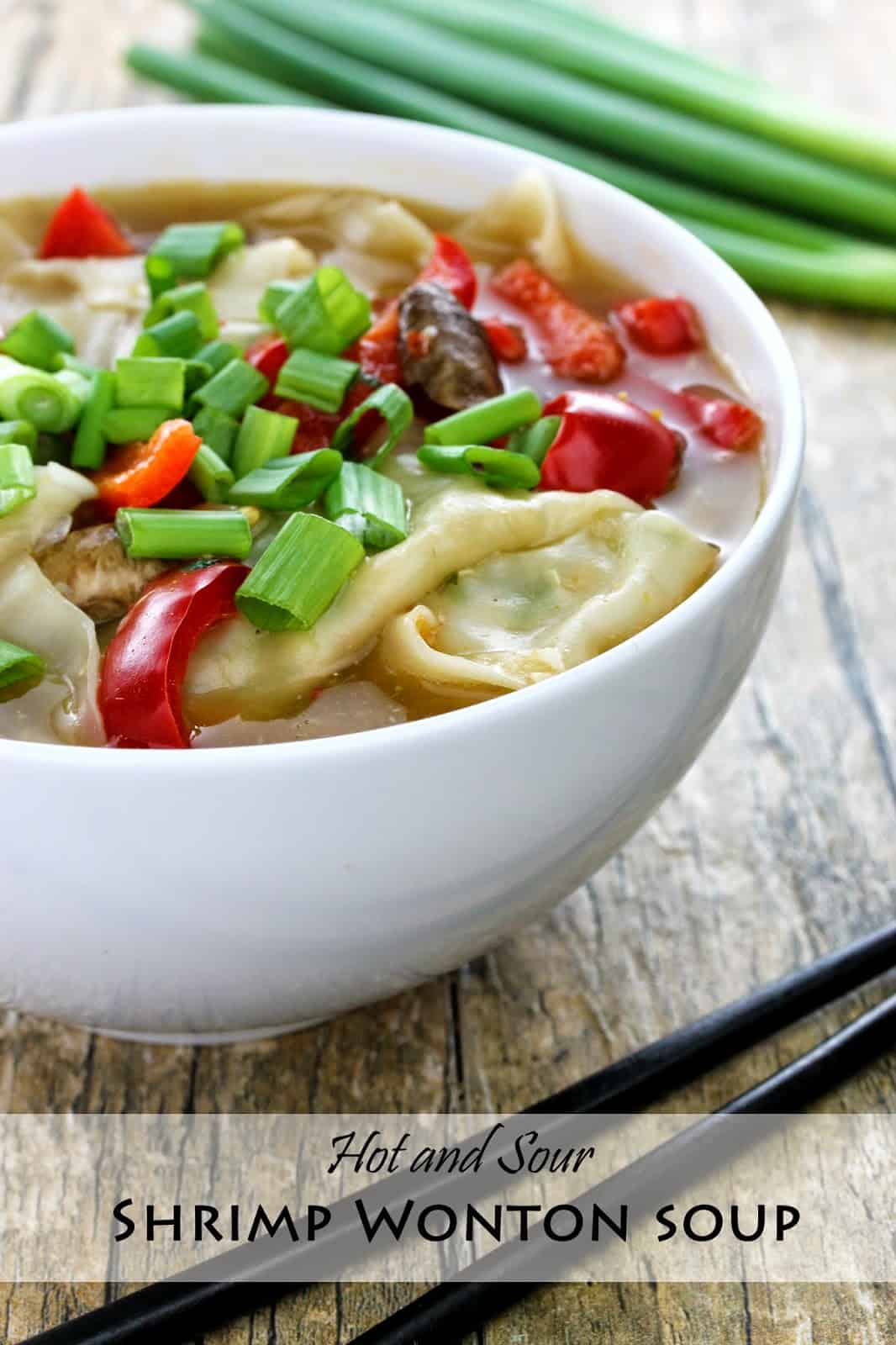 This soup is so good! It has a hot and sour soup as the base, and then delicious wontons stuffed with shrimp, plus some added veggie goodness. It's spicy hot and comforting all at the same time. You can adjust the heat level of the soup by adjusting the amount of red pepper flakes. The wonton dumplings are so easy to make and can be frozen for later use. Score, right? Goodbye take out, hello delicious soup at home.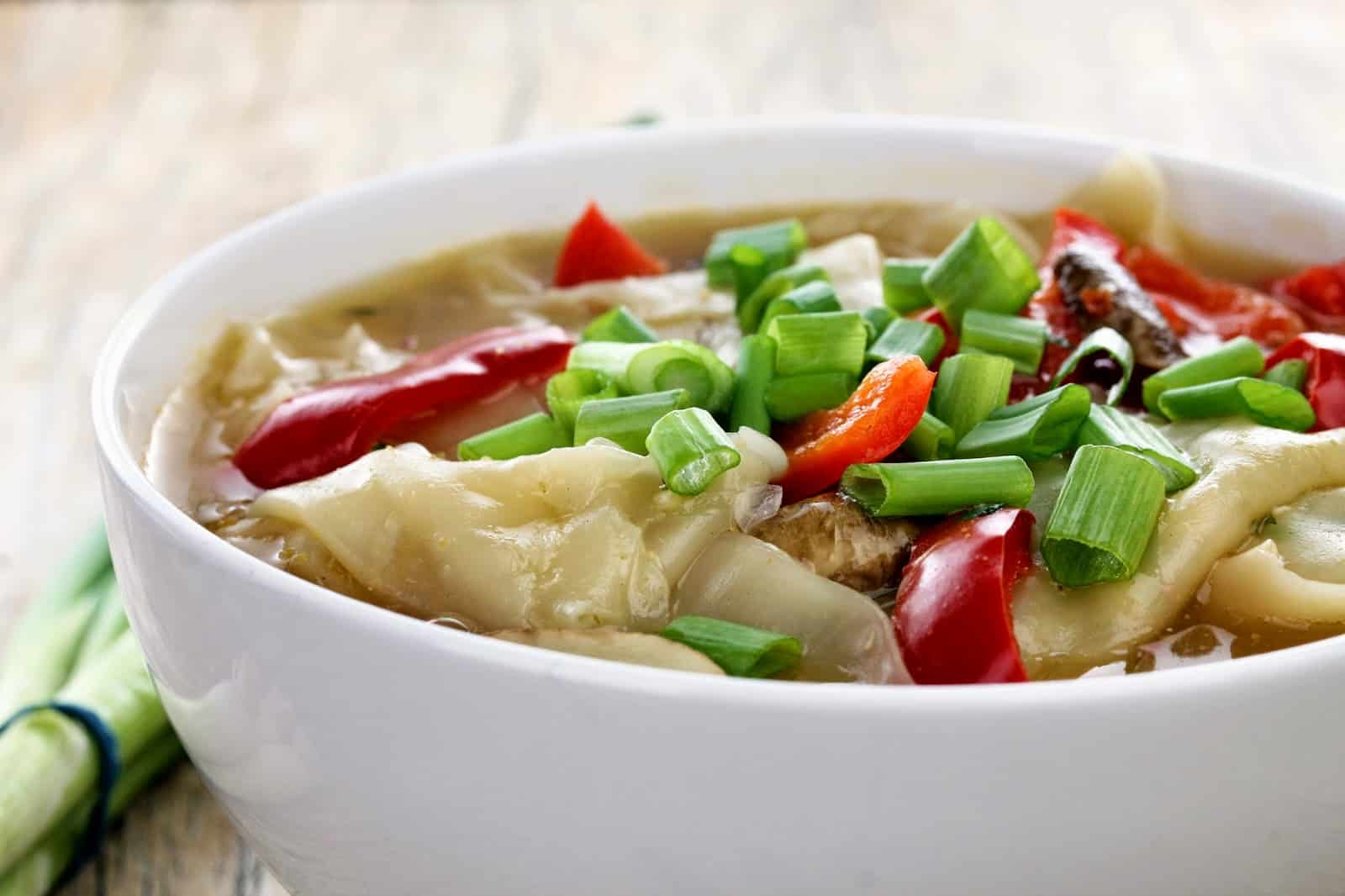 Time to Make It: 30 minutes
Yield: Serves 4 to 6
Ingredients

MY OTHER RECIPES
Dumplings/Wontons
1/2 pound cooked shrimp, tails removed
2 cloves garlic, crushed
1 tsp grated ginger
2 TB chopped cilantro
1/2 tsp sesame oil
1 tsp rice vinegar
1 tsp soy sauce
1/2 tsp sriracha
1/4 tsp red pepper flakes
24 wonton or dumpling wrappers
Soup Base
4 cups chicken broth
1  TB soy sauce
1//2 tsp sugar
1/4 to 1/2 tsp crushed red pepper flakes
8 oz mushrooms, sliced
1 red bell pepper, sliced into 2-inch strips
4 TB rice vinegar
2 Tb cornstarch
2 TB grated ginger
1/4 cup sliced green onion for serving
Instructions
1. First, make your dumpling filling by placing the shrimp, crab, garlic, ginger, cilantro, sesame oil, rice vinegar, soy sauce, srirarcha, and red pepper flakes into a food processor. Pulse until combined.
2. Lay out a few wonton or dumpling wrapper and place a small bowl of water nearby. Place a little spoonful of the filling onto the center of your wonton or dumpling wrapper. Dip your fingers into the water bowl and wet the edges of the wrapper. Fold and seal the dumpling. Repeat for all of the remaining filling and set dumplings aside or refrigerate until ready to make the soup..
3. Make your soup base by combining chicken broth, soy sauce, sugar, red pepper flakes, and ginger into a large saucepan. Bring to a boil. Add in the mushrooms and bell pepper and let simmer until  5 minutes.
4. In a small bowl stir together rice vinegar and cornstarch. Stir into soup and let thicken, 1 to 2 minutes.
5. Put dumplings into soup base and remove from heat. Divide dumplings among bowls and serve hot topped with sliced green onion.