Homemade Salted Caramel Frappes are an easy, cold, refreshing treat ready in just 5 minutes. Save your dollars and make it yourself at home!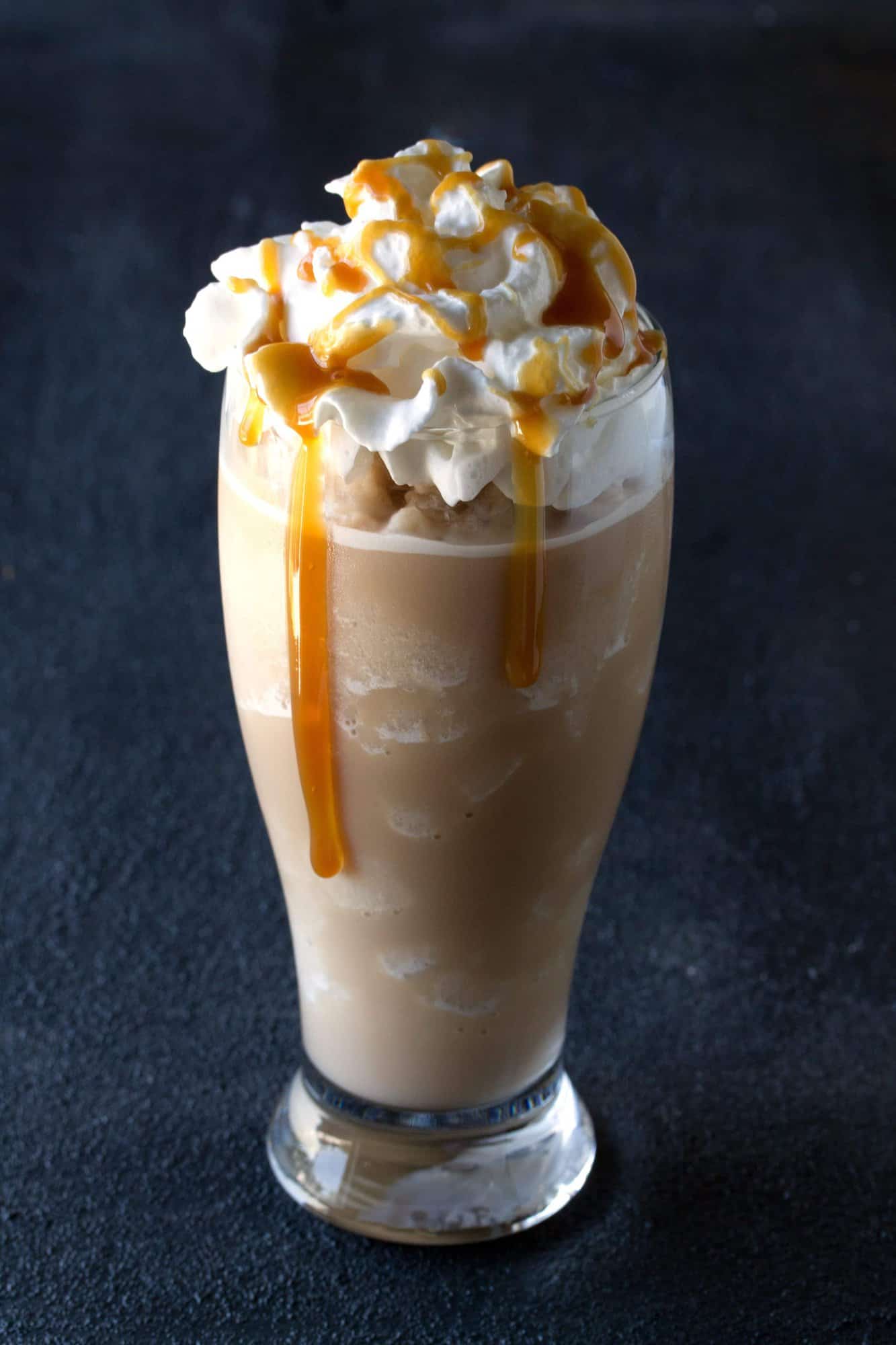 One of my very favorite cold treats to make is frappes. They are so dang easy and totally delicious! I have several different recipes for frappes that you can find on the blog
here
and
here
. One of our favorites is this salted caramel version. It's sweet, and cold, and oh so tasty. The secret is to add just a little bit of chocolate sauce in there. Trust me, it makes all the difference. Frappes are put together in just minutes so save your dollars and make them at home.
Seriously, don't you want to just lick the caramel on the side of the glass, put a straw in, and slurp your way into a caramel coma? Frappes are the best. Plus they are mostly just ice so….