Homemade Mexican Chocolate Frappes are easy to make. This sweet, cold drink has just a bit of heat. It's the perfect summer treat.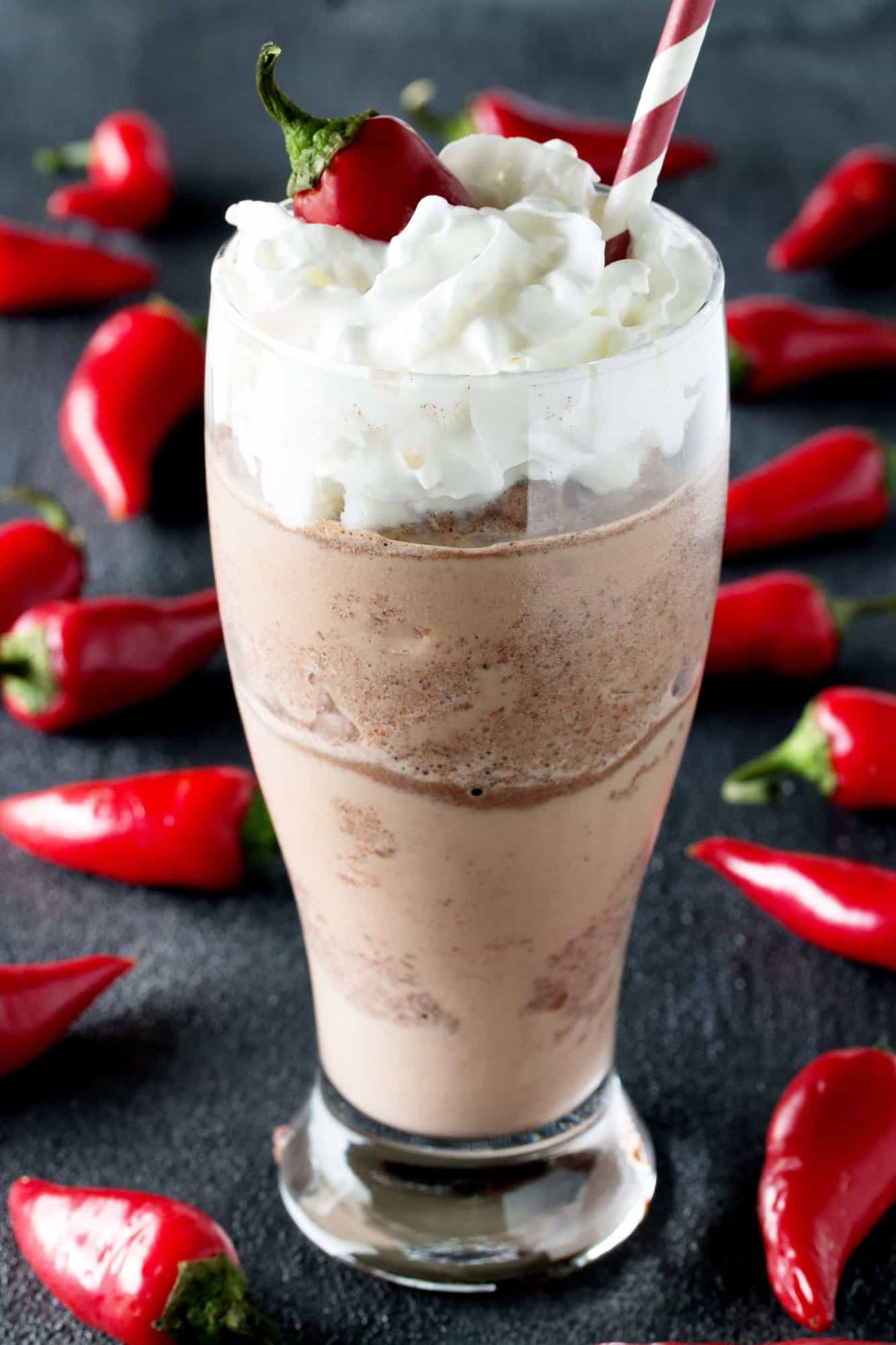 Frappes are one of our favorite treats on a hot day. It feels like a decadent dessert, but it's super easy to make and it's mostly ice (which is my story, and I'm sticking to it!). They charge $5 and $6 a pop at coffee shops. When it only takes 5 minutes to make, well, you can see why I'm obsessed with making them at home. These frappes don't contain any coffee. It's how I roll in life. And that's okay. This isn't meant to be a mocha frappe. That would be a completely different recipe.
Mexican Chocolate is far and away my husband's favorite frappe. Cinnamon and cayenne bring a level of warmth to this icey drink. Spicy and sweet is a fantastic combination! Be sure to check out some of our other favorites including
Chocolate Chip Frappes
and
Salted Caramel
.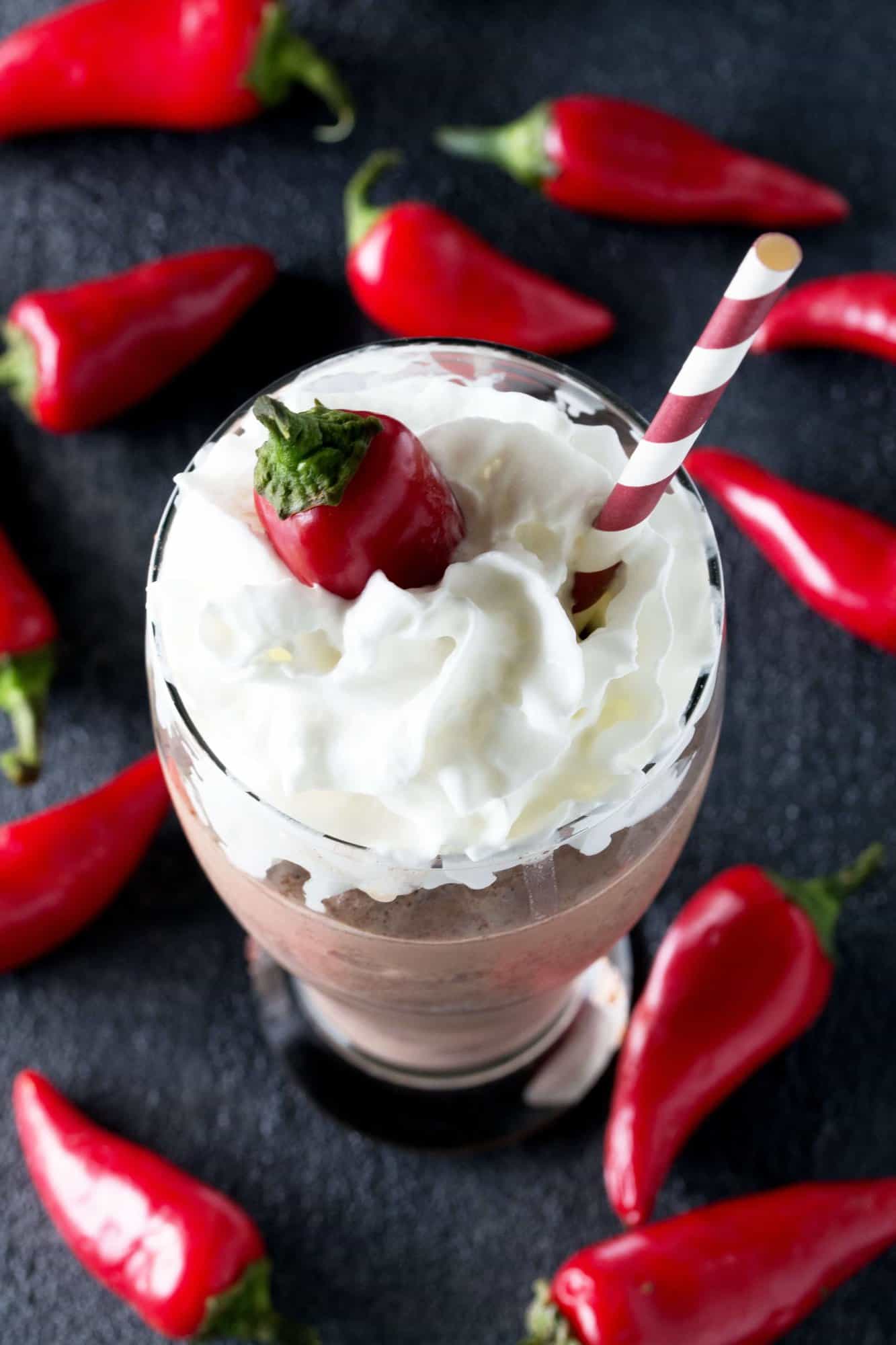 I've created a video to walk you through the process. It should answer any questions you might have about making these delicious drinks. Be sure to subscribe to my
YouTube Channel
and check out my other delicious video recipes. I have more than 100 restaurant quality recipes you can easily make at home all in my own short and simple cooking show. Ya, that's right, I gave myself my own show. I deserved it! 🙂