Learn how to make Homemade Challah Bread. This easy-to-make version of the traditional Jewish bread is soft and sweet and perfect for eating plain or serving up as the most amazing french toast.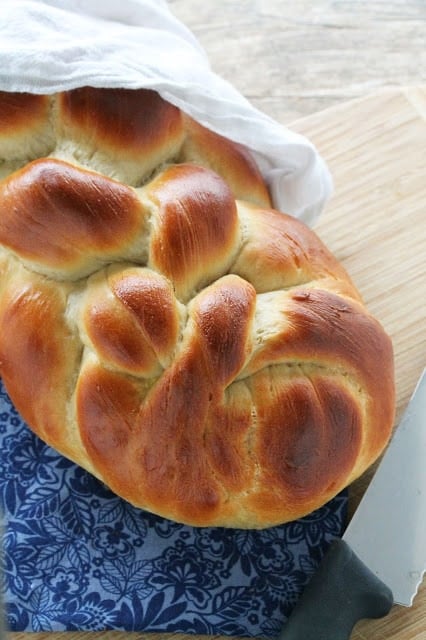 Challah is one of my favorite breads to make. It's soft and delicious and makes french toast that is absolutely out of this world! People not familiar with the bread often wonder how to pronounce it. Let's just say that chants of "holla!" ring through our halls when I'm making it. It is an easy bread to make, but it ends up looking so fancy when it is braided. I love eating this up plain, with soup, and we have spoiled ourselves silly by making the most amazing french toast out of this challah. Seriously, homemade challah makes the best french toast. You should
try it
!
You can always do a regular 3 strand braid, but if you want it to really look great, watch my video for how to make a 6 stranded braid just below the recipe. Once you figure out the pattern, it's totally easy and you can create a truly beautiful and impressive loaf.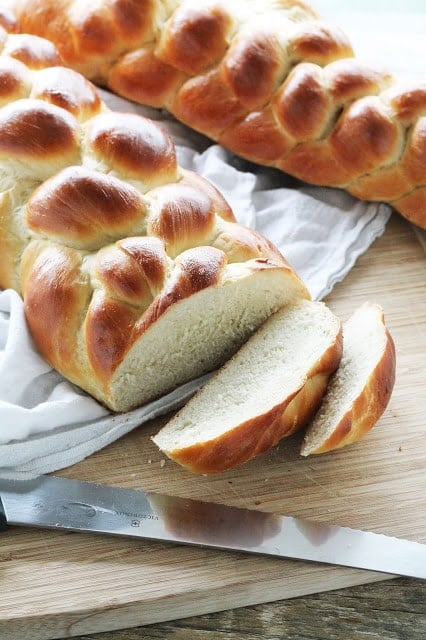 Watch the video where I walk you through every step of making this bread. Not only will you learn the correct pronunciation, you'll also get the visual on how to do that tricky 6 stranded braid.