This Authentic Guacamole recipe is simple and delicious! It has that buttery, mild avocado flavor with a rich mix of herbs and spices—and it goes with everything!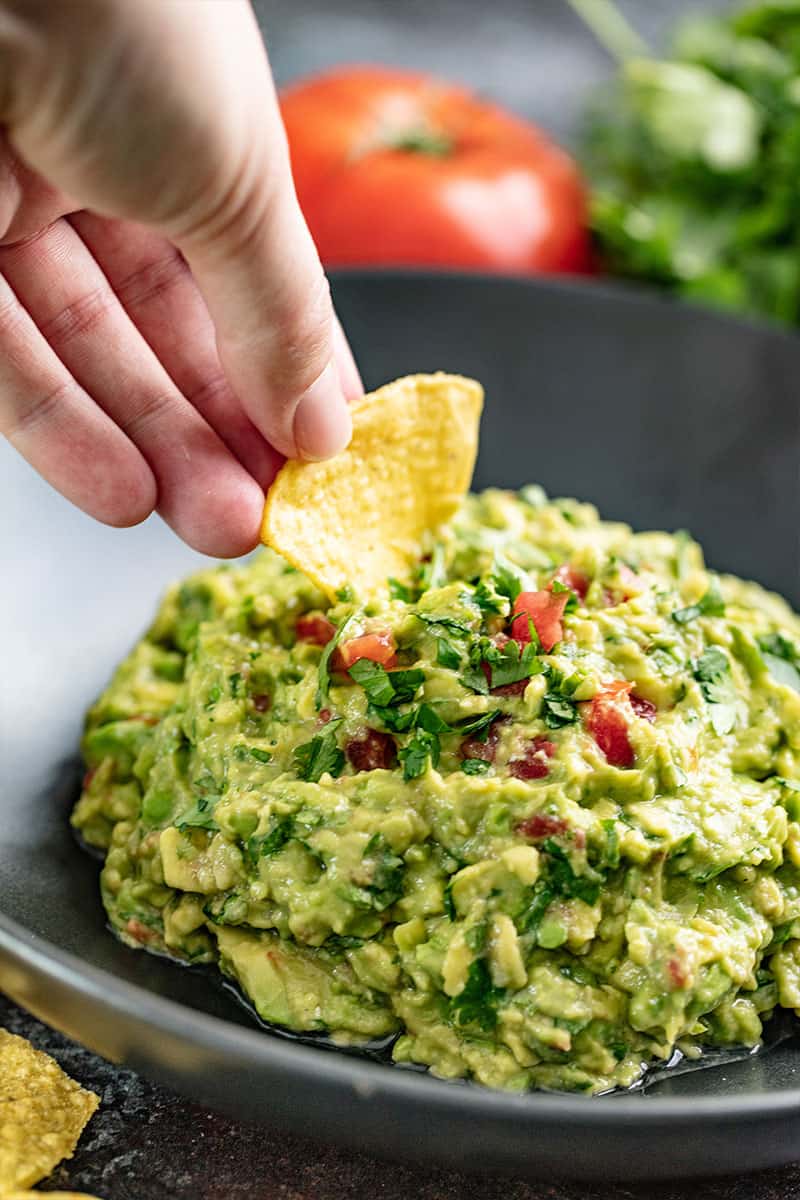 Guacamole is a Mexican food favorite that is simple to make at home. Whether you are using a traditional molcajete to make your guacamole or not, you can still get that same authentic flavor with just a few simple steps. Roasting the tomato, garlic, and pepper are important steps to take in order to get a truly authentic style guacamole. We recommend roasting in a heavy skillet, or you can roast over an open flame like a grill or gas stove top. Once the skins are blackened you can easily remove the skins. These items are then minced or pureed before adding in the avocado, lime juice, and cilantro. You can leave your avocado as chunky as you'd like, or mash or puree it until smooth. Don't forget to finish off your guacamole with a little bit of salt.
How Can I Choose the Best Avocados?
You want an avocado that is perfectly ripe. Try pressing on the very top of the fruit, where the stem was. If it gives a little, it should be ripe. If it is hard, it isn't ripe, and if it squishes too much, it is probably over-ripe.
Can I make this without a food processor?
Yes. If you don't have a food processor, you can use a garlic press for the garlic and a knife to chop the cilantro. Then, use a fork to smash the pepper and tomato until pureed, then add the avocado. Smash until it is combined with the other ingredients but still a little chunky.
Is there a way to keep guacamole from turning brown?
There are a couple of measures you can take to keep your guacamole from turning brown. You can add the pit of the avocado to the guacamole and you can use plastic wrap to keep air out—have the plastic wrap laid right on top of the guac to prevent air from getting to it. Lastly, the lime juice in the guacamole helps to slow the browning effect while adding that little bit of tang.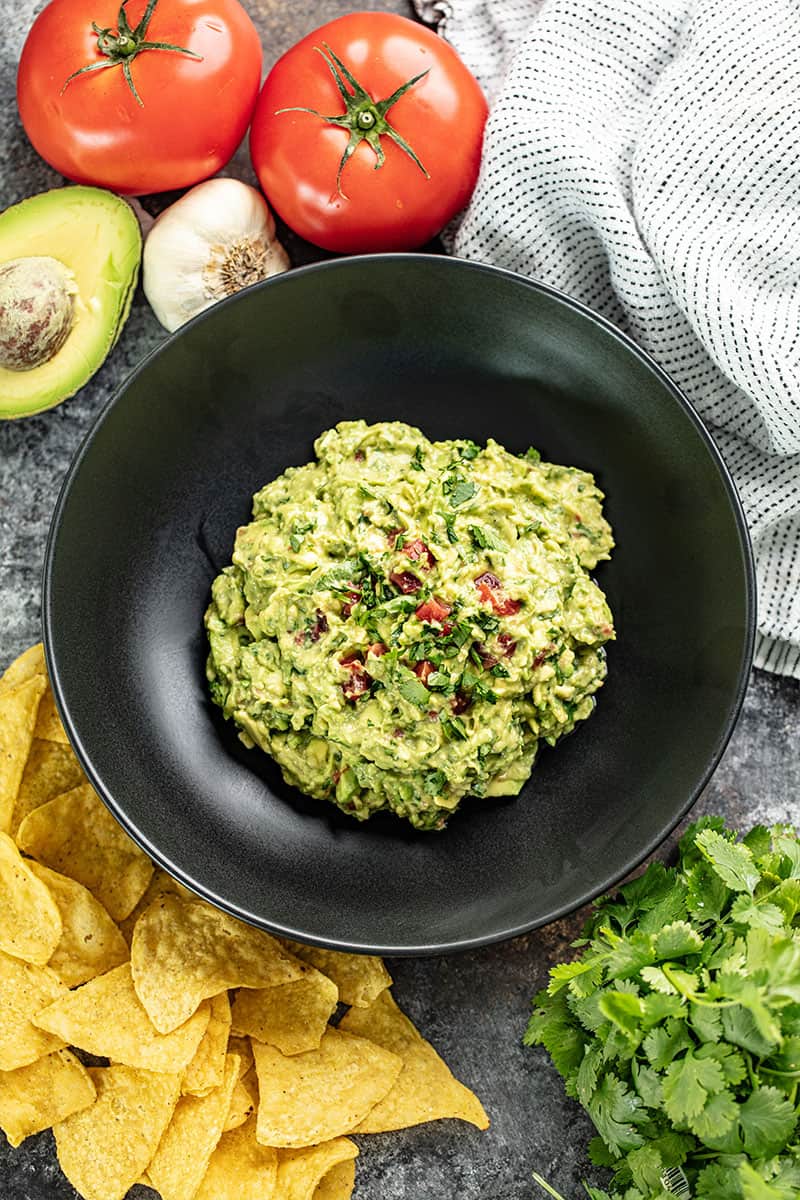 If you like this yummy dip, here are a few others, including some dishes that go great with guacamole:
Watch the video below where Rachel will walk you through every step of this recipe. Sometimes it helps to have a visual, and we've always got you covered with our cooking show. You can find the complete collection of recipes on YouTube, Facebook Watch, or our Facebook Page, or right here on our website with their corresponding recipes.