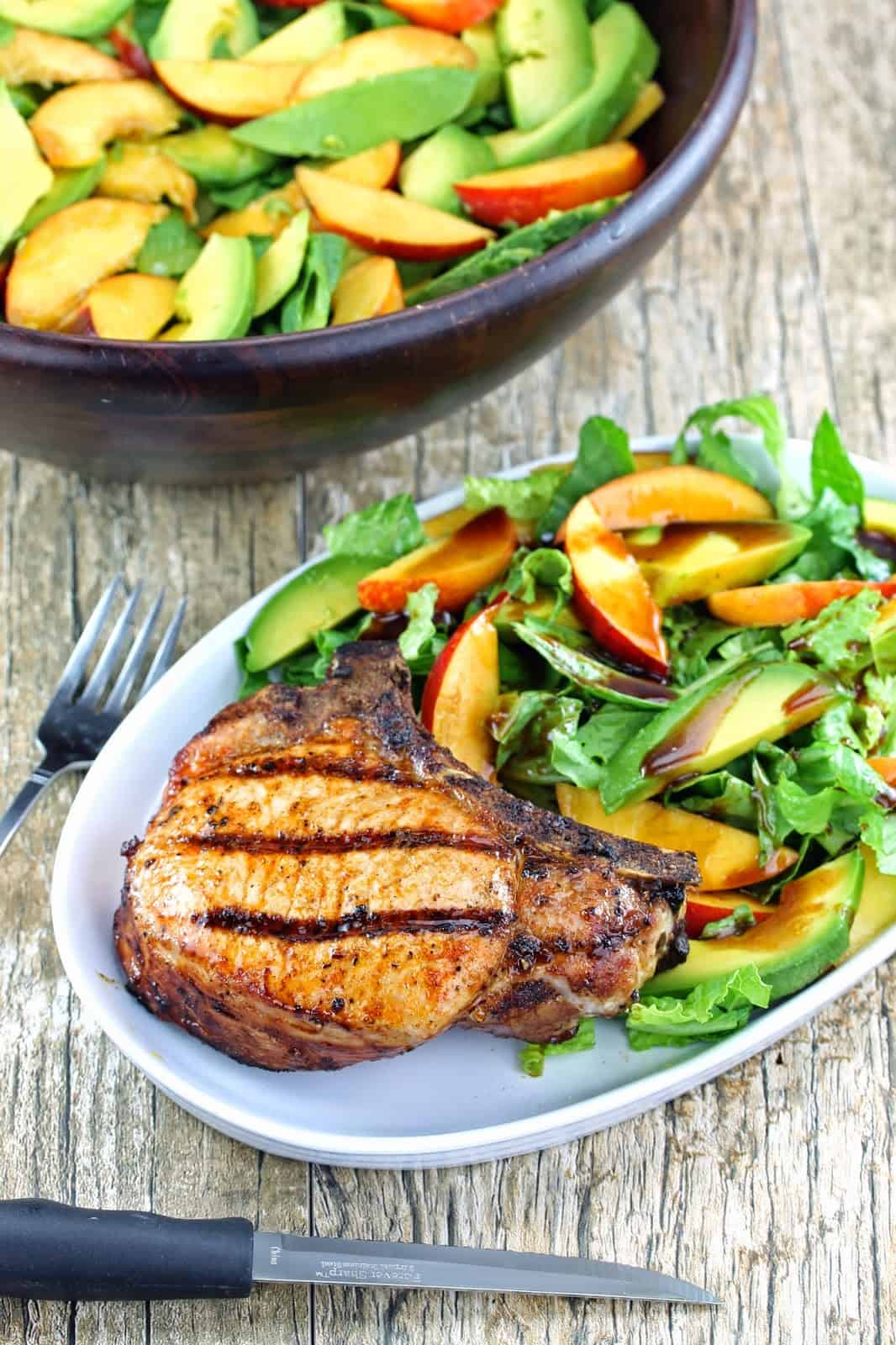 This salad makes for a great summertime meal and it is simple enough to enjoy on a week night, and fancy enough for a weekend. Win, win, right? I am in love with this salad. I mean, I love a killer grilled pork chop. I gnaw those things to the bone they are so delicious. But the salad and dressing on this is divine. It's such a great combination of summer flavors with the sweet/tart of the nectarine and the creamy buttery earthiness of the avocado. The dressing is sweet and flavorful and you probably have all the ingredients in your cupboard. If you don't have dijon mustard, mix in 1 tsp ground mustard.
If the task of pitting and slicing nectarines intimidates you, here is a great tip. Slice the nectarine whole, working around the pit. After making all the slices gently cut the first wedge out and away from the pit with your knife and the rest will be easy to slice right off the pit.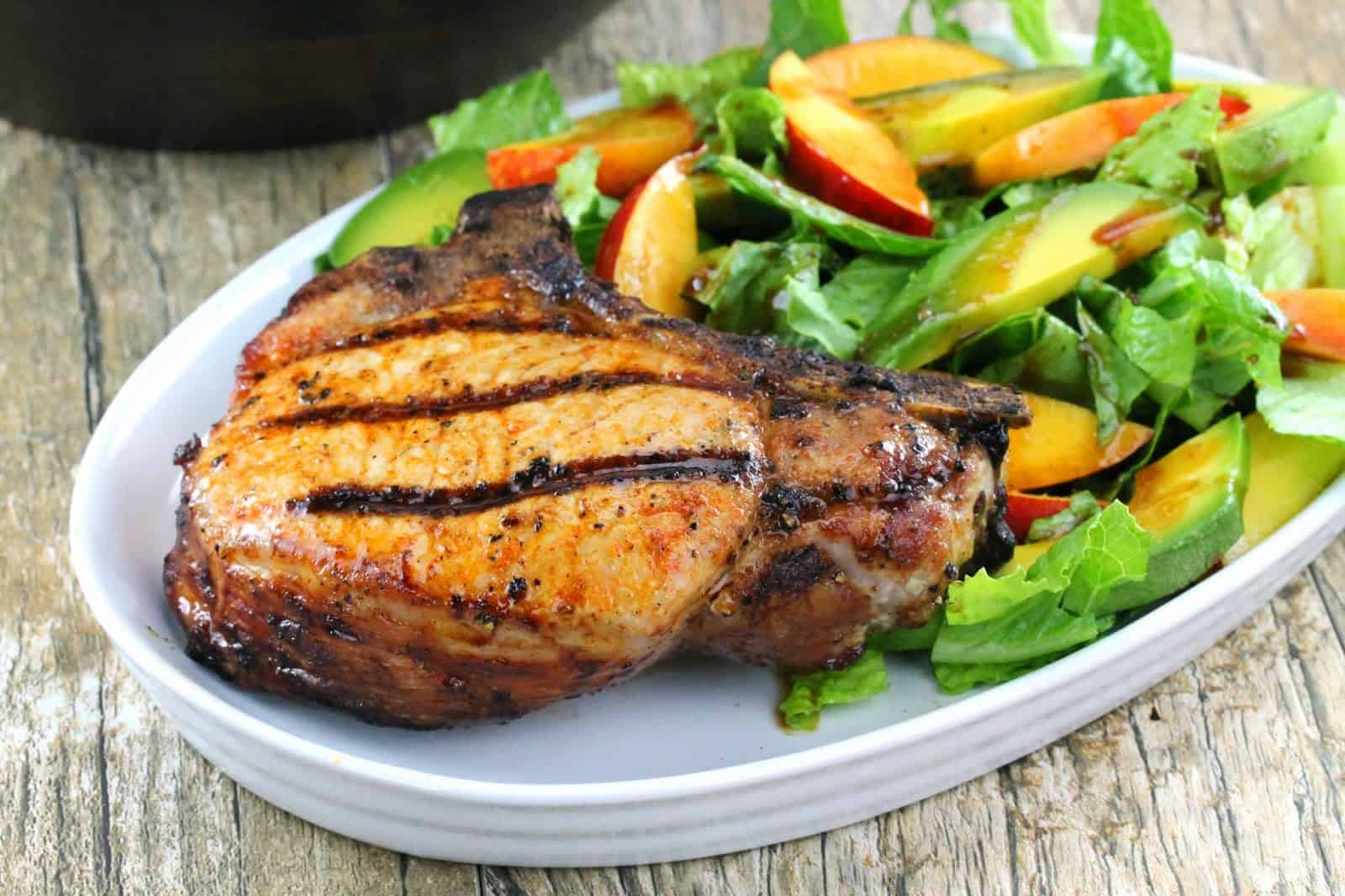 Time To Make It: About 20 minutes
Yield: Serves 4
Ingredients
4 bone-in center cut pork chop (1.5 to 2 inch thick)
4 TB extra virgin olive oil
4 tsp paprika
4 tsp salt
1 large head romaine lettuce, cleaned and chopped
4 nectarines, pitted and sliced
2 avocados, peeled, pitted, and sliced
Dressing:
1/4 cup extra virgin olive oil
2 TB balsamic vinegar
2 TB honey
2 tsp Dijon Mustard
1 tsp chili powder
1 tsp paprika
1 tsp salt
1/2 tsp black pepper
Instructions
1. Preheat an outdoor gas grill to high heat.
2. Rub each side of the pork chops with olive oil. Season each side with paprika and salt.
3. Once the grill is hot, sear chops over direct heat for 2 minutes on each side. Move to an upper rack and cook with the lid closed for 15 minutes.
4. Meanwhile toss the lettuce in a large salad bowl with nectarines and avocados.
5. Make the dressing by whisking all dressing ingredients together in a small bowl.
6. Serve pork chop hot with salad and dressing.