This shop has been compensated by Collective Bias, Inc. and its advertiser. All opinions are mine alone. #LetsMakeSmores #CollectiveBias #sponsored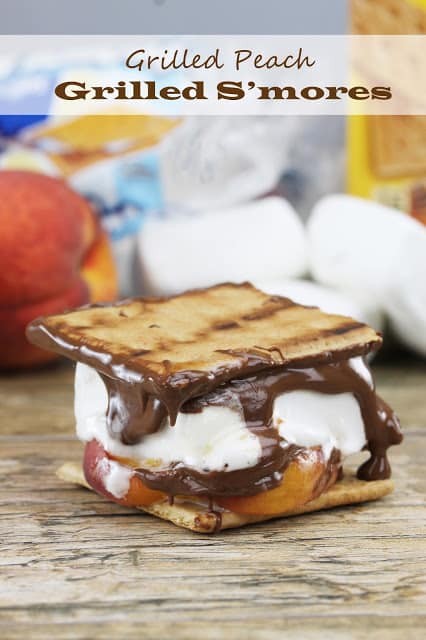 When I got out the ingredients to make S'mores my 4 year old daughter got this longing look in her eye, sighed, and said, "remember that time we ate s'mores by the beach and watched fireworks?" Yes girl, I remember. S'mores are the kind of treat that comes with memories. Whether it was that one camping trip, that one picnic, that one bonfire, or that one summer get-together, s'mores always seems to accompany memories.
You don't always need a campfire to make s'mores. In this recipe I'm showing you not only how to make s'mores on your grill, but I'm adding a twist and tossing on some grilled peaches. I'm obsessed with peaches this summer so it made total sense to add it some s'mores. The result is a tangy, sweet, slightly smokey s'more that just screams summer.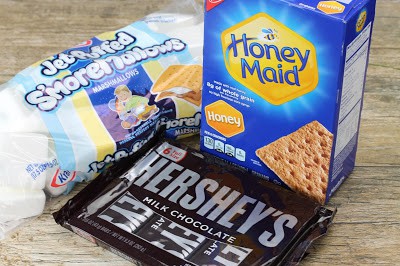 Walmart has a whole display devoted to s'mores so you can pick it all up in one place. In my store it was in the main isle so you could spot it right after you walk in the door. It's for all the people grabbing their last minute s'mores. You know you've done it. I did it on that beach trip my daughter can't help but associate with s'mores. Super convenient.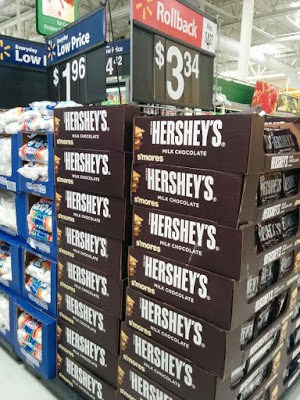 Making s'mores on the grill is a great way to make s'mores for a crowd without any of the whole standing in smoke and flaming marshmallow part of the s'mores experience.
First, clean off your gas grill and give it a good oiling down so your peaches don't stick. Heat it up on a nice high flame. Cut your peaches in half and remove the pit. Place them flesh down on the grill. Close the lid. Let them cook for about 3 to 5 minutes until they have nice grill marks and are getting soft.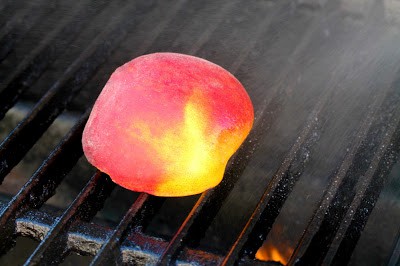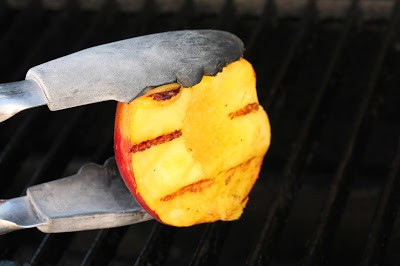 Second, while those peaches are grilling off, get your s'mores assembled. Those flat s'mores marshmallows from Jet Puffed are so stinkin' convenient. They are the perfect shape for the grill.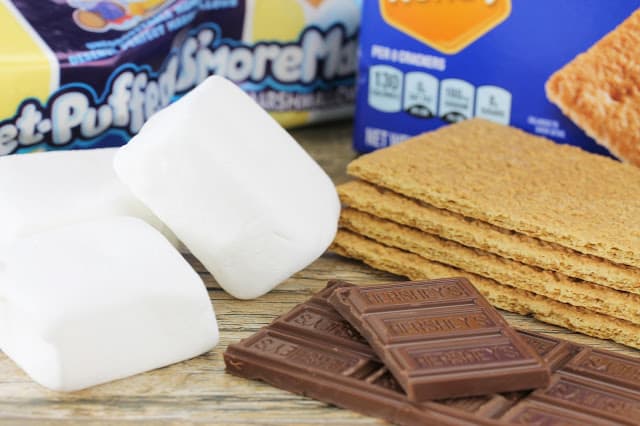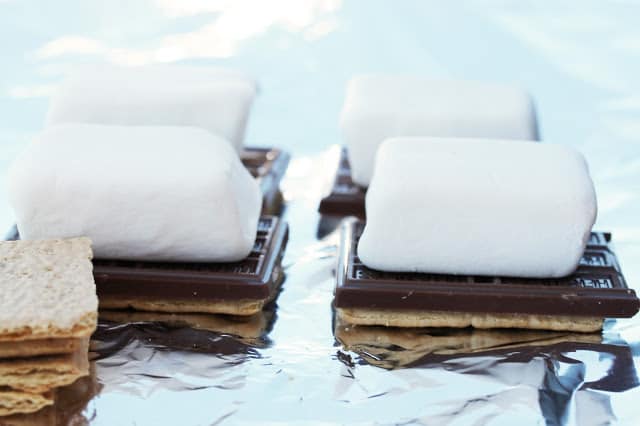 Third, remove the peaches from the grill and slice them. Reduce the heat on the grill to medium-low Lay the peach on top of the marshmallow layer in your s'mores. Put a piece of foil on the grill and put your stacked s'mores down on the foil. Close the lid and let the marshmallows and chocolate get all melty and delicious, about 3 minutes. Remove and serve. I find that flipping them let's all the melty goodness melt over the peach and keep it all together in the messy glory that is s'mores.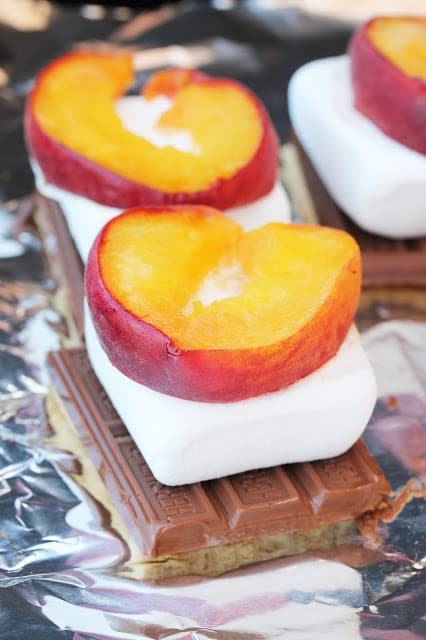 Time to Make It: 10 minutes
Yield: 4 s'mores


Ingredients
1 peach, halved and pitted
4 Jet Puffed marshmallows
2 Hershey's Milk Chocolate Bars, broken in half
4 Honey Maid graham crackers, broken in half
Instructions.
1. Heat outdoor gas grill to high heat. Grill peaches flesh side down for 3 to 5 minutes until they have grill marks and are getting soft. Remove peaches from heat and slice into 4 slices.
2. Assemble s'mores with a half graham cracker on bottom, half a milk chocolate bar, a marshmallow and top it off with a peach slice and the remaining graham cracker half.
3. Place a piece of aluminum foil on the grill. Reduce heat to medium-low. Place assembled s'mores on the aluminum foil. Close the grill lid and cook until marshmallow is melted, about 3 minutes.
4. Remove from grill and serve immediately.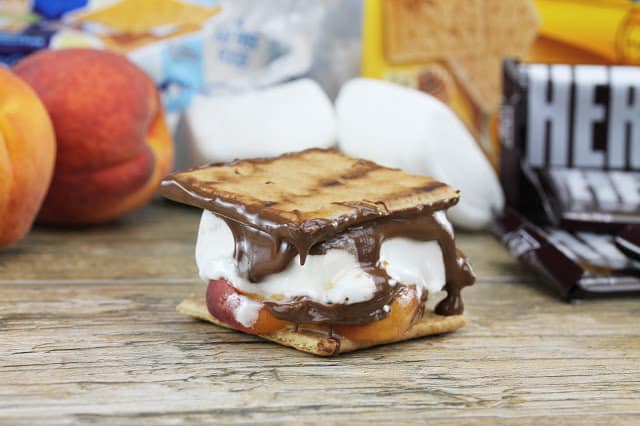 What's your favorite way to eat s'mores?