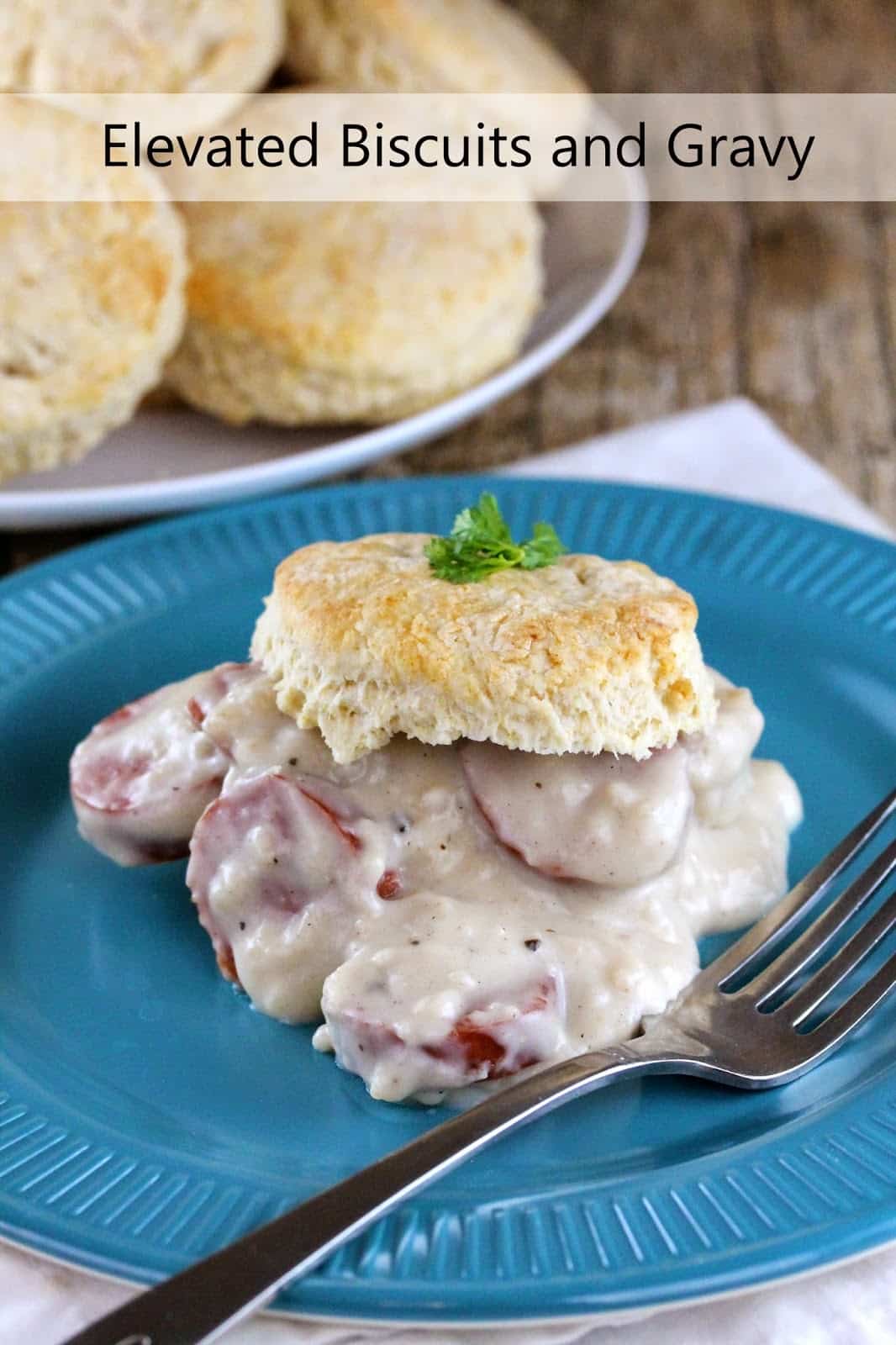 The post "Elevated Biscuits and Gravy with Italian Sausage and Mushrooms" first appeared on The Stay At Home Chef on March 22, 2013.
Biscuits and gravy….it's one of those ugly comfort foods, that warms your soul and makes everything feel okay in the world. I love making biscuits and gravy with a little flair. Italian Sausage provides a level of elevation and deliciousness to the gravy. I often pan roast mushrooms to add to it as well since I'm quite the mushroom lover. The mushrooms are optional though, as I well know with a sister who hates mushrooms. Either way, it's a delicious twist on the old comfort food favorite.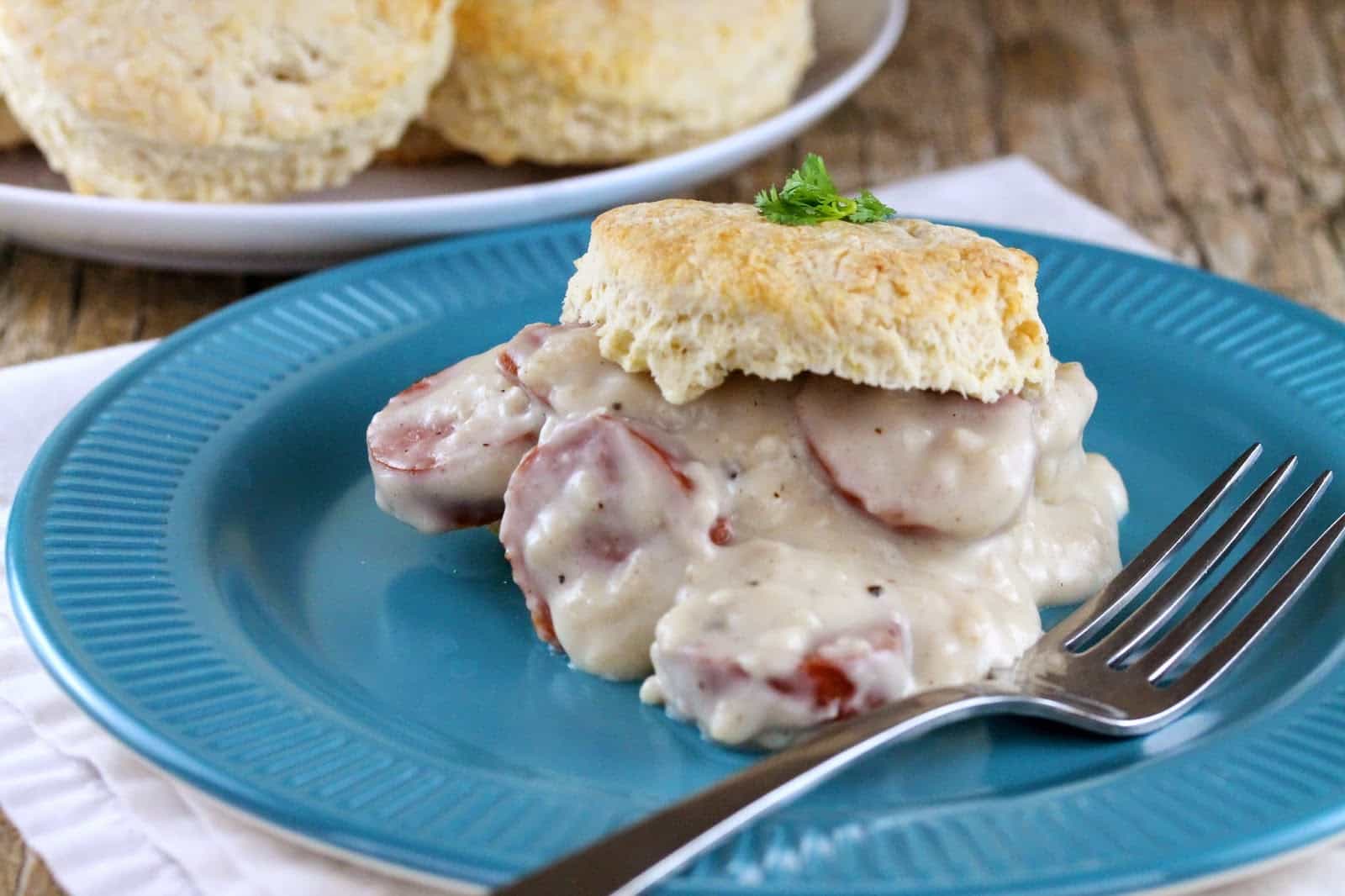 Time to Make It: <30 minutes
Serves: 4


Ingredients
1 large Italian sausage (about 1/3 lb)
8 oz mushrooms, sliced
2 tablespoons butter
1/4 cup flour
2 cups milk
salt and pepper, to taste
8 biscuits
Instructions
1. Cook the Italian sausage in a small skillet over medium-high heat for 7-8 minutes per side. Slice and quarter into bite-sized pieces.
2. In a large skillet, or medium saucepan, heat 1 tablespoon olive oil over medium high heat. Pan roast the mushrooms. Since they are sliced it should only take 3-4 minutes. Remove from pan and set aside.
3. In the mushroom pan, melt 2 tablespoons of butter over medium heat. Whisk in the flour to form a nice golden paste. Slowly pour in the milk, whisking it into the butter paste. Increase the heat to medium-high and bring to a boil. The sauce will thicken. Once it has thickened, remove from heat and add in the mushrooms and sausage. Season with salt and pepper, to taste.
4. Serve over freshly baked biscuits.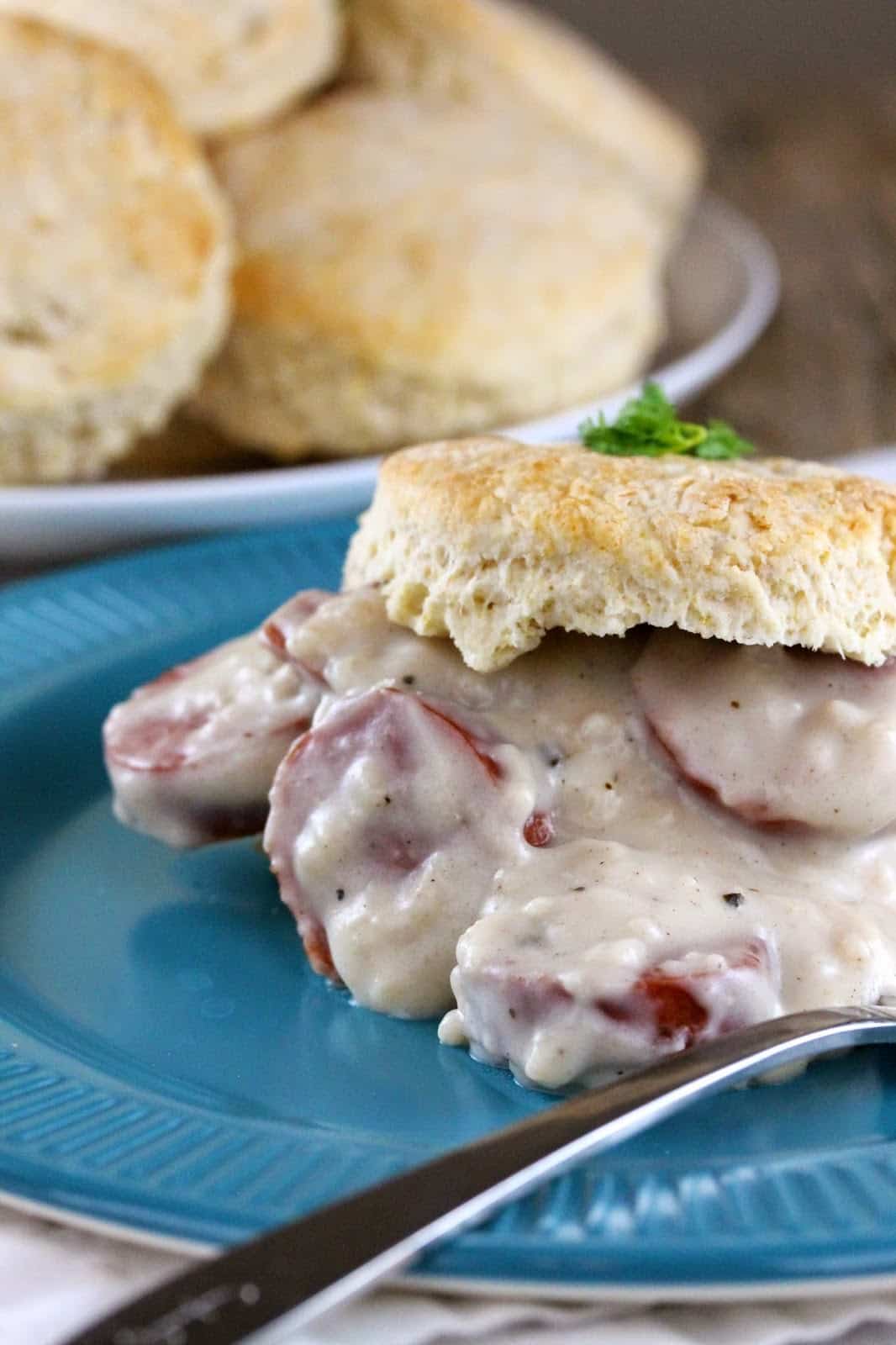 This recipe makes the most basic "cream of." Yes, it's true. There's absolutely no need to buy those cans of cream of mushroom or cream of chicken soup. Making your own "cream of" is so much more delicious and so simple to make.
Basic Instructions:
1. Melt your fat (usually butter) in a medium-size saucepan.
2. Add in any added vegetables (like mushrooms, celery, or broccoli) and cook through.
3. Add in flour so that it clings to the fat in the recipe and no white powder is left floating about.
4. Stir in liquids (usually milk), and heat over high until thickened.
Basic "Cream of": 2 TB butter, 1/4 cup flour, 2 cups milk
For cream of chicken: 2 TB butter, 1/4 cup flour, 1 cup milk, 1 cup chicken stock
For cream of mushroom: 4 oz mushrooms, chopped, 2 TB butter, 1/4 cup flour, 2 cups milk
For cream of celery: 3 celery stalks, chopped
For cream of broccoli: 2 cups broccoli florets, chopped