Cauliflower Pizza Crust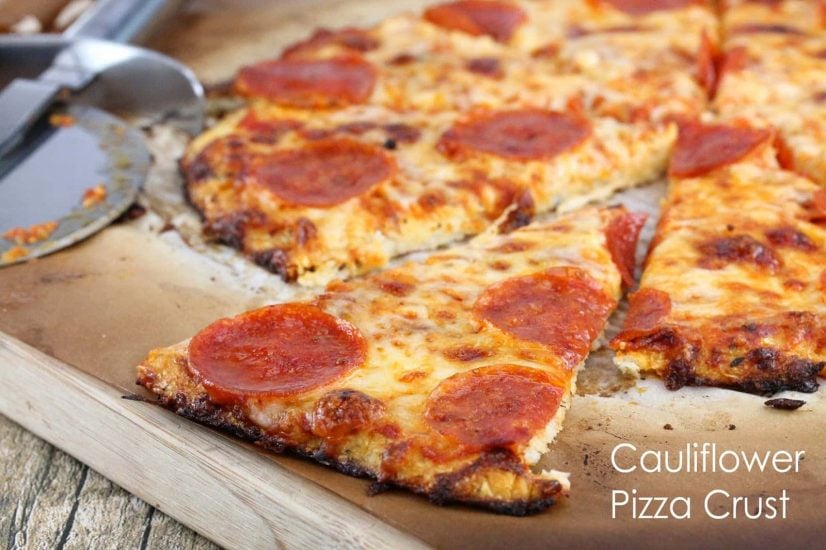 Author:
Rachel Farnsworth
1 medium head cauliflower
2 eggs
1 tsp. dried basil
½ tsp. dried oregano
2 cloves garlic, minced
¼ cup shredded parmesan
¼ cup shredded mozzarella
+Desired Toppings and Cheese
Preheat a pizza stone (if you have it) in an oven at 500 degrees.
Cut the cauliflower into florets. Rice the cauliflower in a food processor by putting it in with an S blade and pulsing until the cauliflower resembles rice. If you have a smaller food processor you may need to do this in batches.
Transfer the riced cauliflower to a microwave safe bowl. Cover with a paper towel and microwave for 2 to 3 minutes.
Carefully overturn the bowl onto the center of a clean tea-towel or thin dish towel. Fold the sides over to cover the cauliflower and twist the ends to drain the cauliflower of excess water. Remove as much of the water as you can.
Transfer the drained cauliflower to a mixing bowl. Stir in eggs, basil, oregano, garlic, parmesan, and mozzarella. Smash it into a dough ball.
Carefully roll out the dough on parchment paper. Roll out into a thin dough, using your hands to shape as necessary.
Transfer the pizza (with parchment paper) onto the preheated pizza stone, or bake on a baking sheet if you do not have a stone. Bake for about 10 minutes. Remove from oven and add desired toppings.
Bake an additional 7 to 10 minutes until lightly browned.