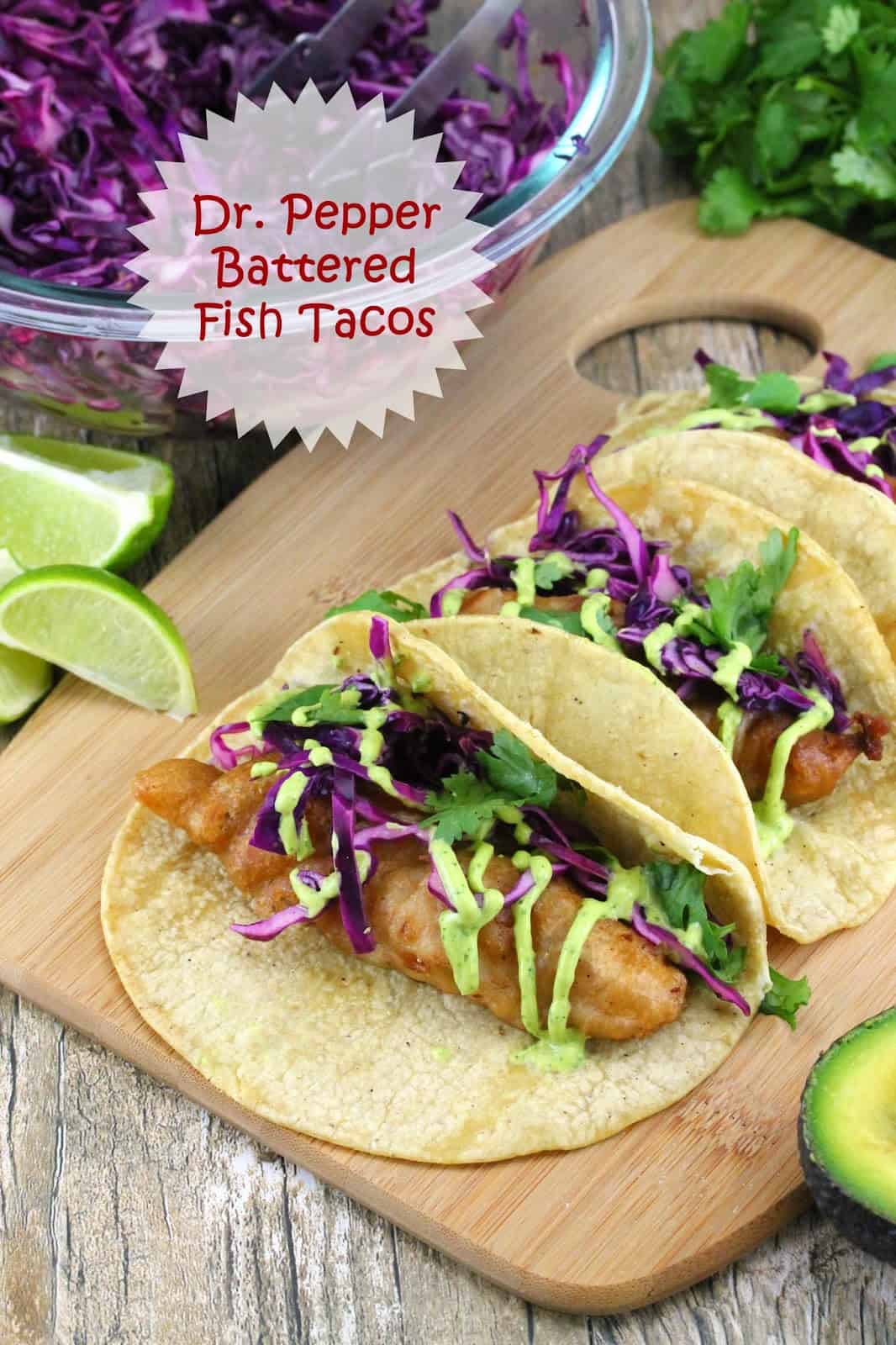 I live in San Diego right now and I love it. There's nothing quite like a good fish taco. It is the definitive dish of San Diego. Sadly, our time living in San Diego has come to an end. I did not think I was going to say that anytime soon, if ever. We are moving to Salt Lake City, Utah. Can you say different? We are trading the beach for the mountains. I'm crushed to leave paradise, but at the same time I'm really excited about the new opportunity. Not going to lie, I'm also super excited to cut my rent in half. Paradise comes at a cost, right? I'm sharing our family favorite fried fish tacos today as an homage to this beautiful area.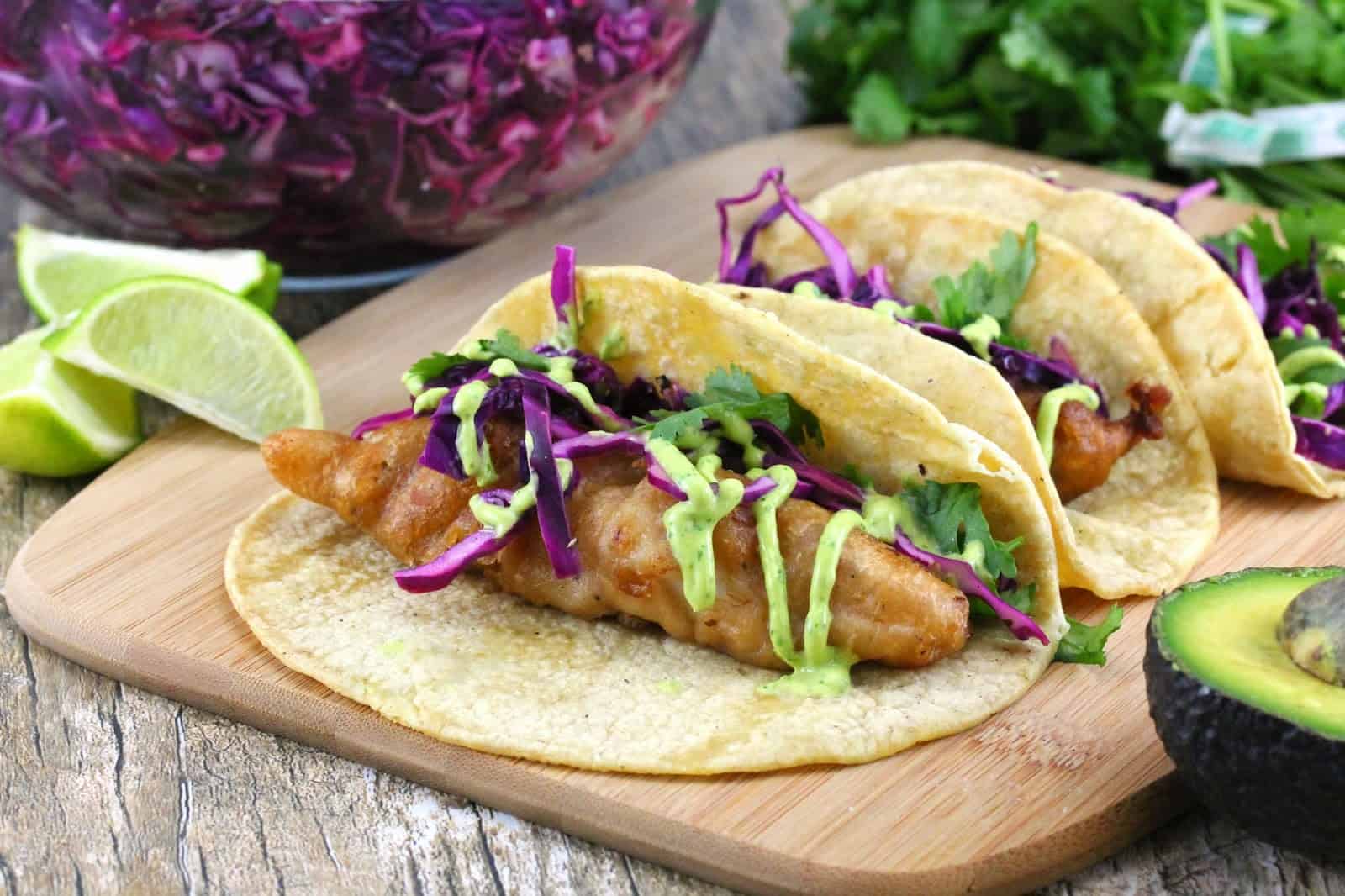 Time to Make It: 30 minutes
Yield: Serves 6 to 8
Ingredients
Slaw
2 cups shredded cabbage
2 TB red wine vinegar
1 tsp black pepper
1/2 tsp salt
Avocado Crema
1/2 cup fresh cilantro
1/2 cup sour cream
1 avocado
1 lime, juiced
1/4 tsp salt
Batter
1 cup flour
1 tsp baking powder
2 garlic cloves, crushed
2 tsp ground mustard
1 tsp crushed red pepper flakes
1/2 tsp salt
1/4 tsp pepper
1 to 1 1/2 cups Dr. Pepper
1 lb white fish (mahi mahi, snapper, etc.)
2 cups vegetable oil
Corn Tortillas
Cilantro, for garnish
Instructions
1. Make the slaw in a medium-size mixing bowl by tossing together shredded cabbage, vinegar, and salt and pepper.
2. Make the avocado crema by combining the cilantro, sour cream, avocado, lime juice, salt and pepper in a food processor and processing until smooth.
3. Heat the oil in a large skillet. The oil should be about 1-inch deep. Heat to about 350 degrees.
4. Prepare your batter by whisking together flour, baking powder, garlic, ground mustard, red pepper flakes, salt, and pepper. Pour in 1 cup of Dr. Pepper and whisk until smooth. Add more Dr. Pepper as necessary to create a thin batter that will easily coat the fish.
5. Use tongs to dip fish into the batter until coated and then put directly into the hot oil. Work in batches, frying each piece for about 4 minutes, flipping halfway through. Drain on a paper towel-lined plate.
6. Assemble tacos by putting fish on a corn tortilla and topping with some slaw, cilantro, and a generous drizzle of avocado crema.