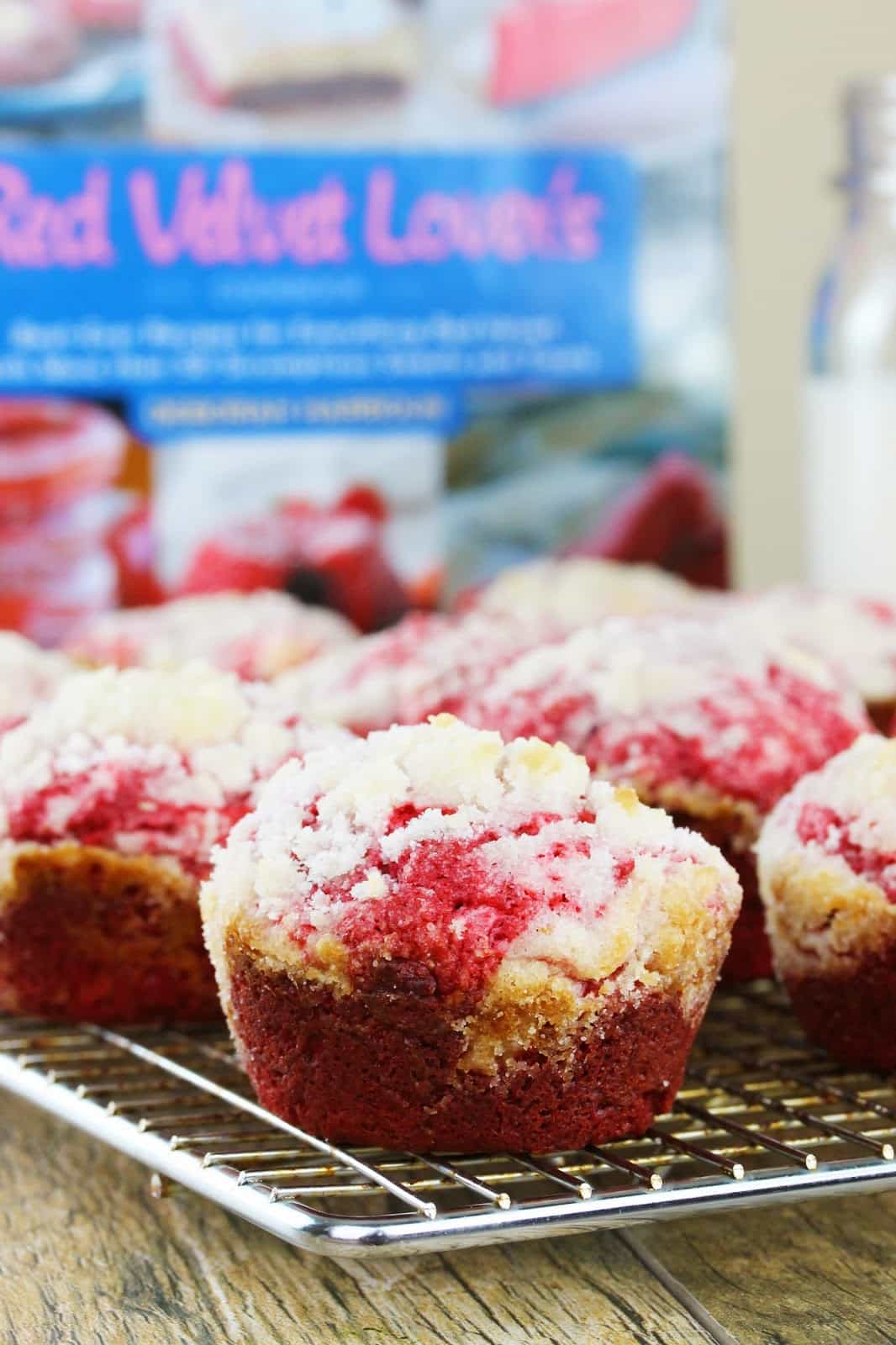 Do you know Deborah from Taste and Tell? She has a fabulous cookbook out on the market called The Red Velvet Lover's Cookbook. She is super sweet and has tons of great recipes to share. Her cookbook is no exception. She's sharing her love of all things red velvet with the world. She's got it all covered from cakes and cupcakes to biscotti and bread and even twinkies. She has a red velvet biscuit recipe with chocolate gravy for goodness sakes!
I decided to share her cream cheese muffins with you. They looked completely different than anything I had done before. The instructions were easy to follow and produced a muffin that tasted fabulous and looked just like the picture in the book. That's always something that concerns me about cookbooks. Will it look like the picture? In this book, it does. Deborah uses authentic photos to show off her fabulous recipe creations. If you love Red Velvet, jump on board and order your own copy!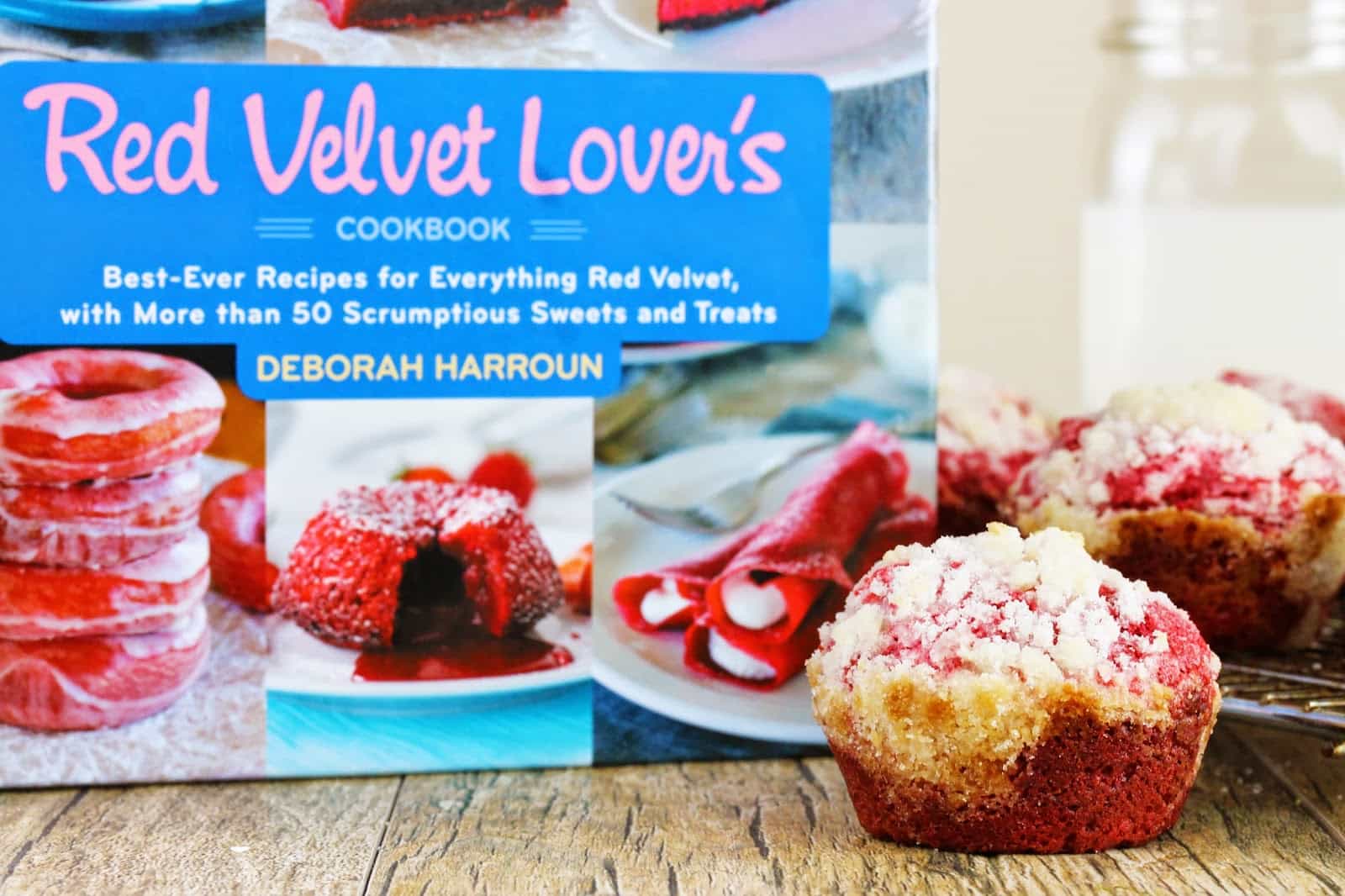 Prep Time: 10 minutes
Bake Time: 17 to 20 minutes
Yield: 12 muffins
Ingredients
1 1/4 cups all-purpose flour
3/4 cups sugar, divided
2 teaspoons baking powder
1/2 teaspoon table salt
1/3 cup buttermilk
2 tablespoons natural unsweetened cocoa powder
1 1/2 teaspoons red liquid food coloring
1/2 cup vegetable oil
1 large egg, slightly beaten
4 ounces cream cheese, softened
Instructions
1. Preheat the oven to 375 degrees. Line a 12-cavity muffin tin with paper liners or spray with nonstick cooking spray.
2. To make the muffins: Whisk the flour, 1/2 cup of the sugar, the baking powder, and salt in a large bowl to combine. Whisk the buttermilk, cocoa, food coloring, oil, and egg in a separate bowl. Stir the wet ingredients into the dry just until moistened (some lumps should remain).
3. Beat the cream cheese and remaining 1/4 cup sugar in a small bowl. Fold into the muffin batter, being careful to not overmix (some streaks of the cream cheese mixture should remain). Fill the muffin tins two-thirds full with the batter.
4. To make the crumb topping: Stir the sugar and flour in a bowl to combine. Add the butter and cut it in with two knives or a pastry blenders until you have coarse crumbs. Sprinkle the crumb topping evenly over the muffins.
5. Bake until a toothpick inserted comes out clean, 17 to 20 minutes. Cool in the pan for 10 minutes, then remove to a rack to cool completely.
***My notes: it seems like a lot of crumb topping, but you won't be sorry if you use all of it!