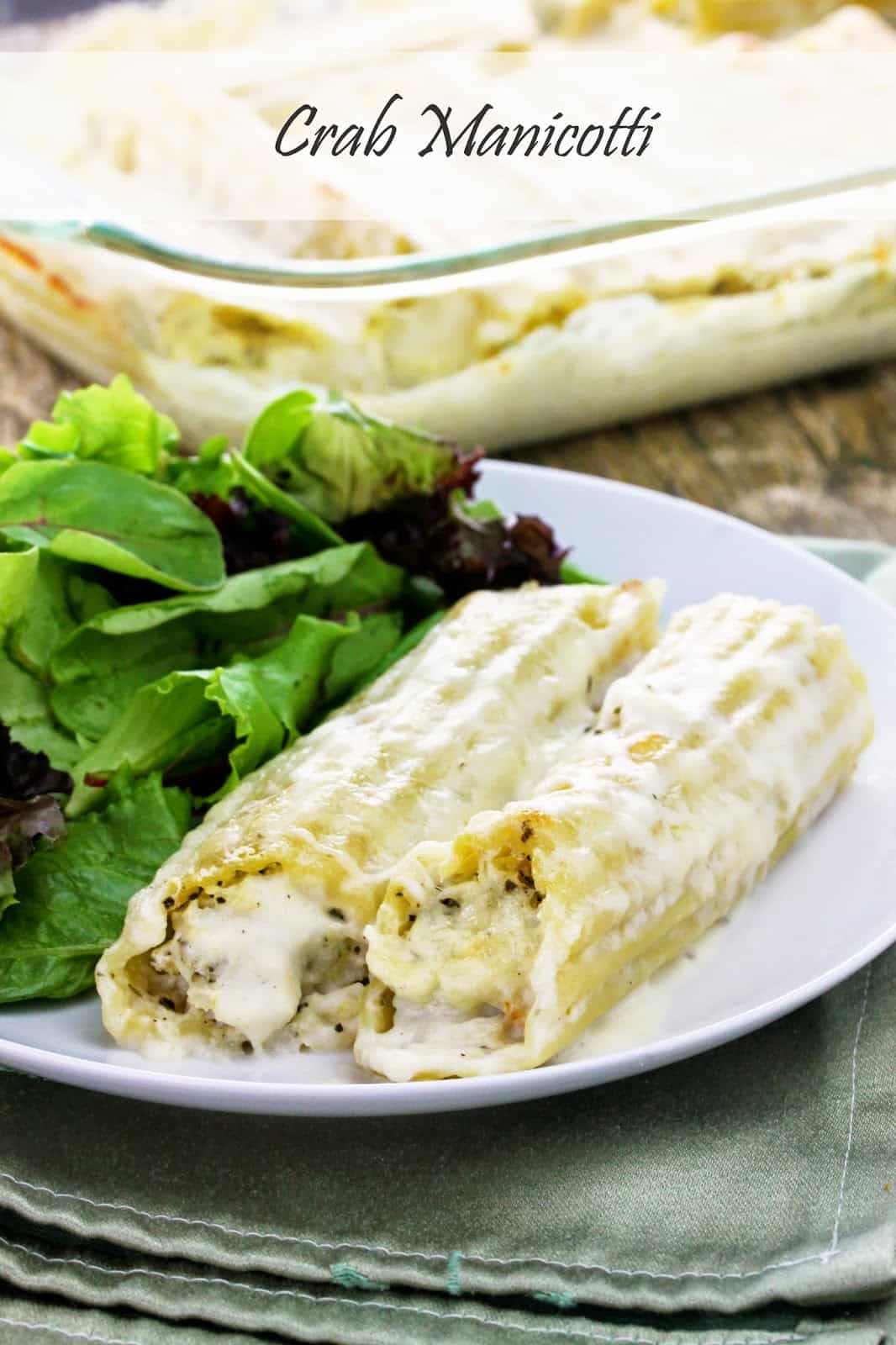 This white manicotti is stuffed full of delicious, flaky crab meat, smothered in a creamy bechamel sauce. Be sure to use the nicest crab you can fine as seafood quality certainly makes a difference. My 6 year old ate 3.5 of these which is amazingly noteworthy. This is a delicious seafood pasta dish that apparently the whole family can enjoy.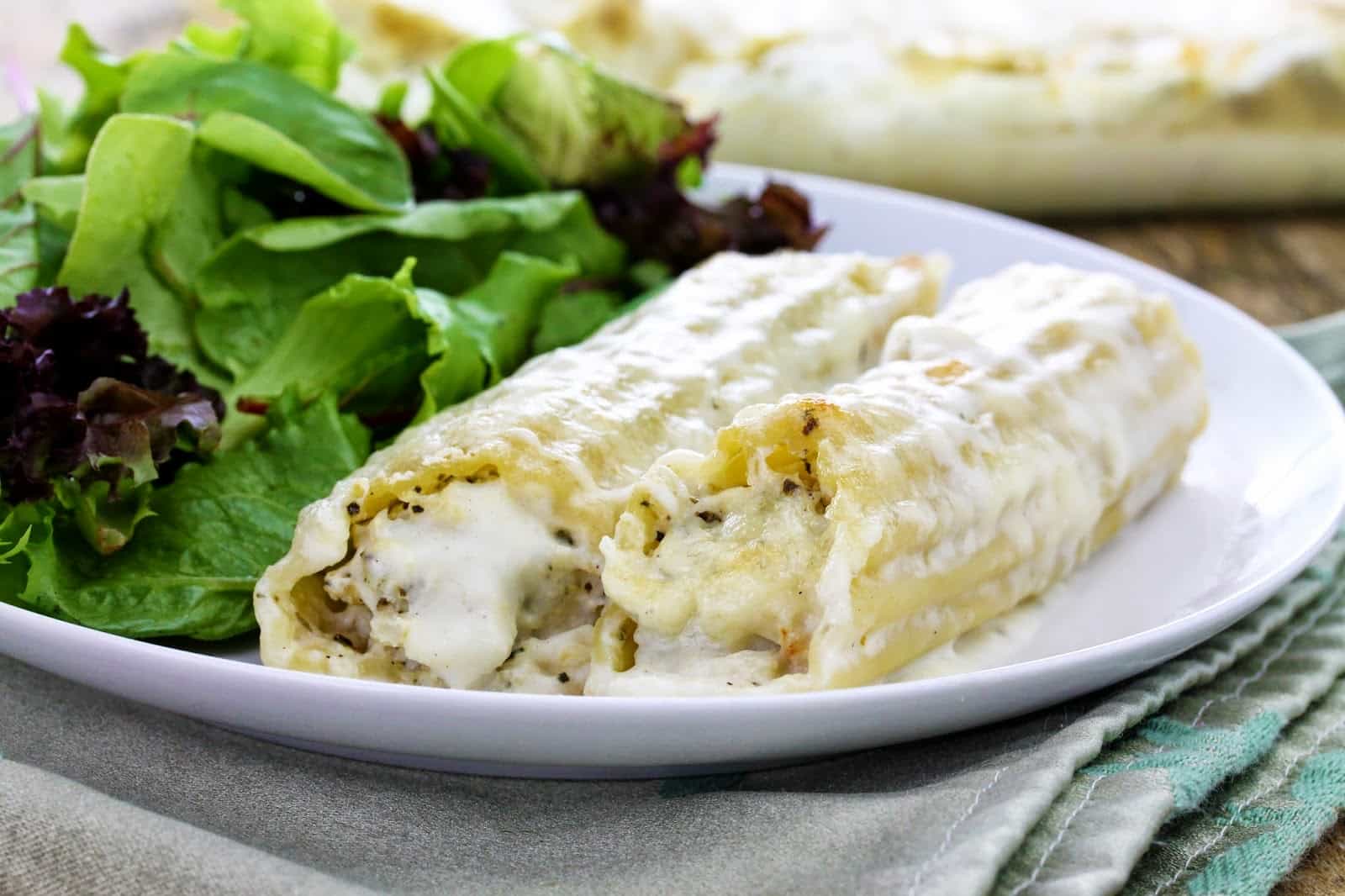 Prep Time: 20 minutes
Bake Time: 15 to 20 minutes
Yield: Serves 4 to 6


Ingredients
1 (8 oz) box manicotti pasta
1 cup whole milk ricotta cheese
1 cup grated Parmesan, divided
1 egg yolk
1/2 cup chopped bresh basil leaves
1 lb lump crab meat
1/4 tsp salt
1/4 tsp white pepper
1/2 cup shredded mozzarella cheese

MY OTHER RECIPES
Bechamel
5 TB butter
1/2 cup all-purpose flour
4 cups milk
1/2 tsp salt
1/4 tsp white pepper
1/8 tsp ground nutmeg
Instructions
1. Cook manicotti according to pasta directions.
2. Make your bechamel sauce by melting butter in a large saucepan over medium heat. Stir in flour to form a paste. Pour in milk and heat until sauce thickens. Remove from heat and stir in salt, white pepper, and nutmeg.
3. Preheat oven to 350 degrees. Lightly grease a 9×13 pan.
4. In a medium-size mixing bowl, stir together ricotta cheese, 3/4 cup parmesan, egg yolk, fresh basil, crab meat, salt, and pepper.
5. Stuff manicotti shells with crab mixture and place in prepared pan. Pour bechamel sauce over the pasta. It may seem like a lot, but make sure you use all the sauce. Sprinkle mozzarella, and remaining 1/4 cup parmesan cheese on top.
6. Bake in the preheated oven for 15 to 20 minutes, until cheese is bubbling and beginning to brown.