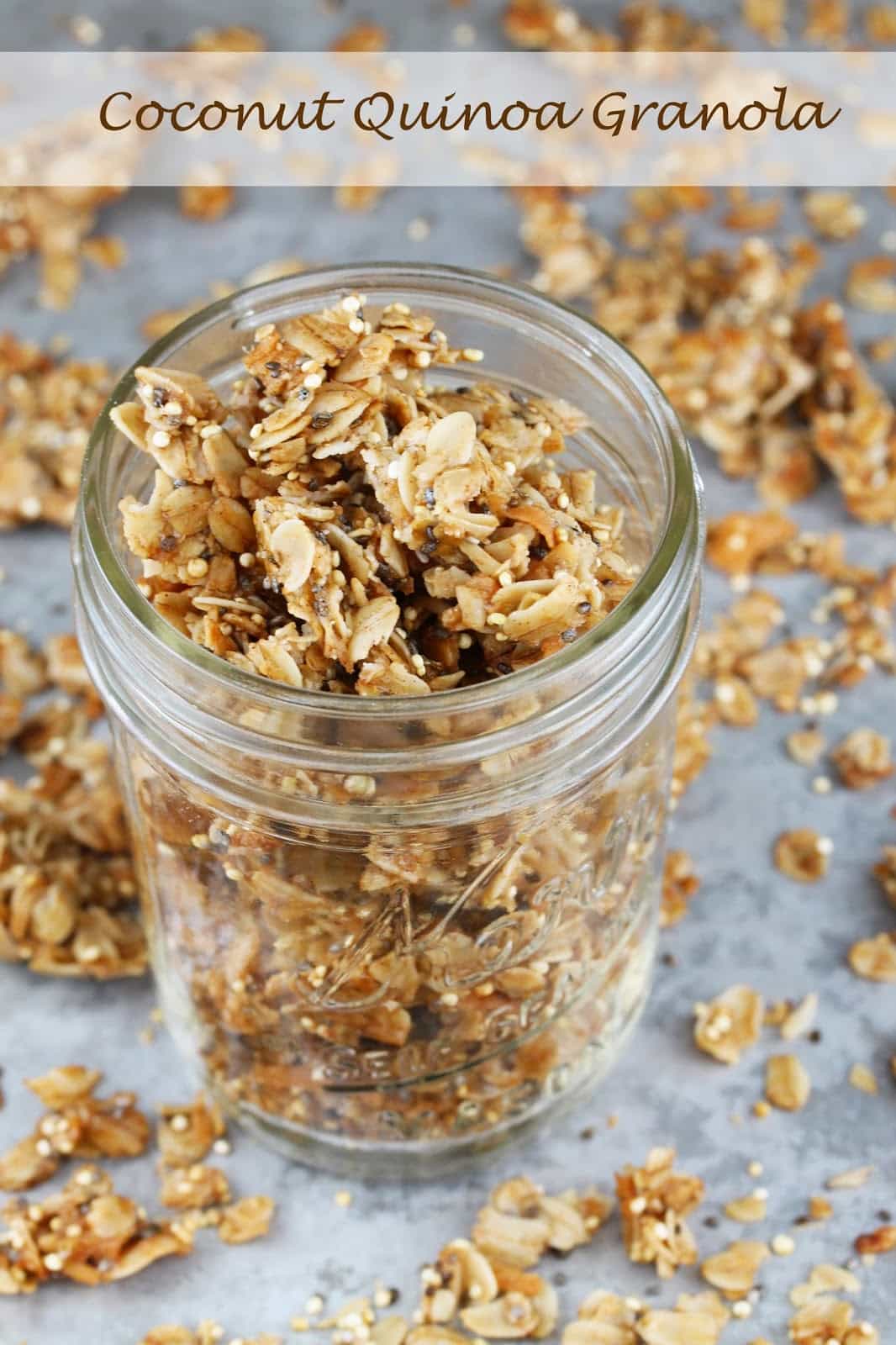 Time for another great granola recipe! This time it's all about the coconut. Between shredded coconut and coconut oil, it's got a lovely coconut flavor. Add in some quinoa and chia seeds and you've got some extra nutrition. Granola is super easy to make and such a great snack to have on hand. Eat it for breakfast, or by the handful throughout the day.
I made this coconut granola specifically for a tropical breakfast smoothie bowl, but now I'm just eating it by the handful. Yumm-o! I love this kind of thing, especially in winter, so I can pretend I'm eating breakfast on the beach instead of staring at snow.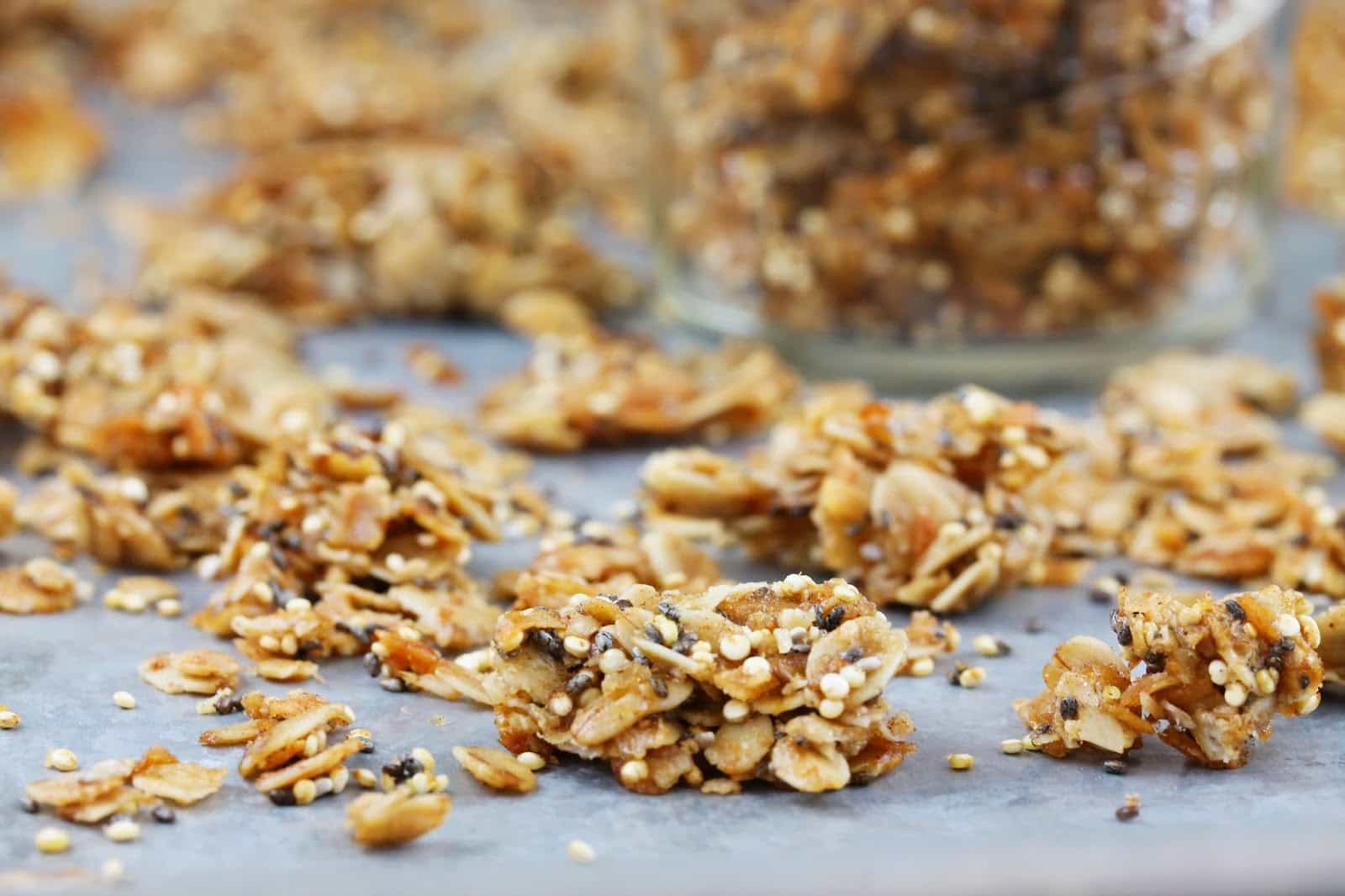 Prep Time: <10 minutes
Bake Time: 30 to 35 minutes
Yield: about 6 cups
Ingredients
3 1/2 cups old fashioned rolled oats (not quick oats!)
1/2 cup unsweetened shredded coconut
1/3 cup quinoa, dry
1/4 cup
chia seeds
1 tsp cinnamon
1/4 tsp salt
1/2 cup coconut oil
1/4 cup honey
1/4 cup brown sugar, tightly packed
1 tsp vanilla
Instructions
1. Preheat the oven to 325 degrees. Line a baking sheet with parchment paper.
2. In a large mixing bowl, combine rolled oats, shredded coconut, quinoa, chia seeds, cinnamon, and salt. Stir.
3. In a microwave safe bowl, microwave coconut oil and honey on high for 30 to 60 seconds until melted. Stir in brown sugar and vanilla.
4. Pour coconut oil mixture over oat mixture and stir until well combined and everything is slightly moist.
5. Spread out on the prepared baking sheet in an even layer. Baked in the preheated oven for 30 to 35 minutes.
6. Cool completely on a wire rack. Break into clusters and store in an airtight container for up to 1 month.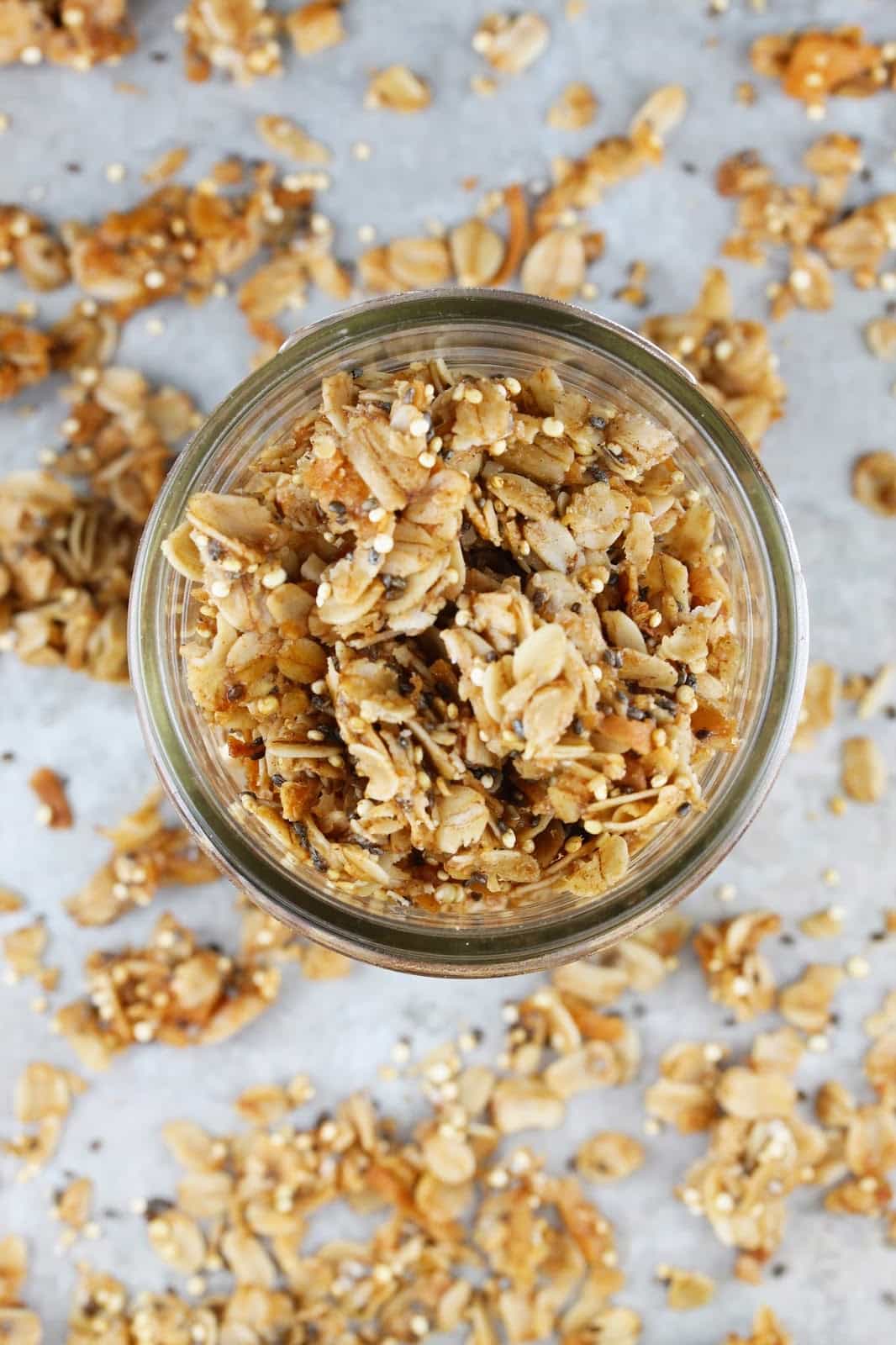 P.S. This might be my favorite granola ever!