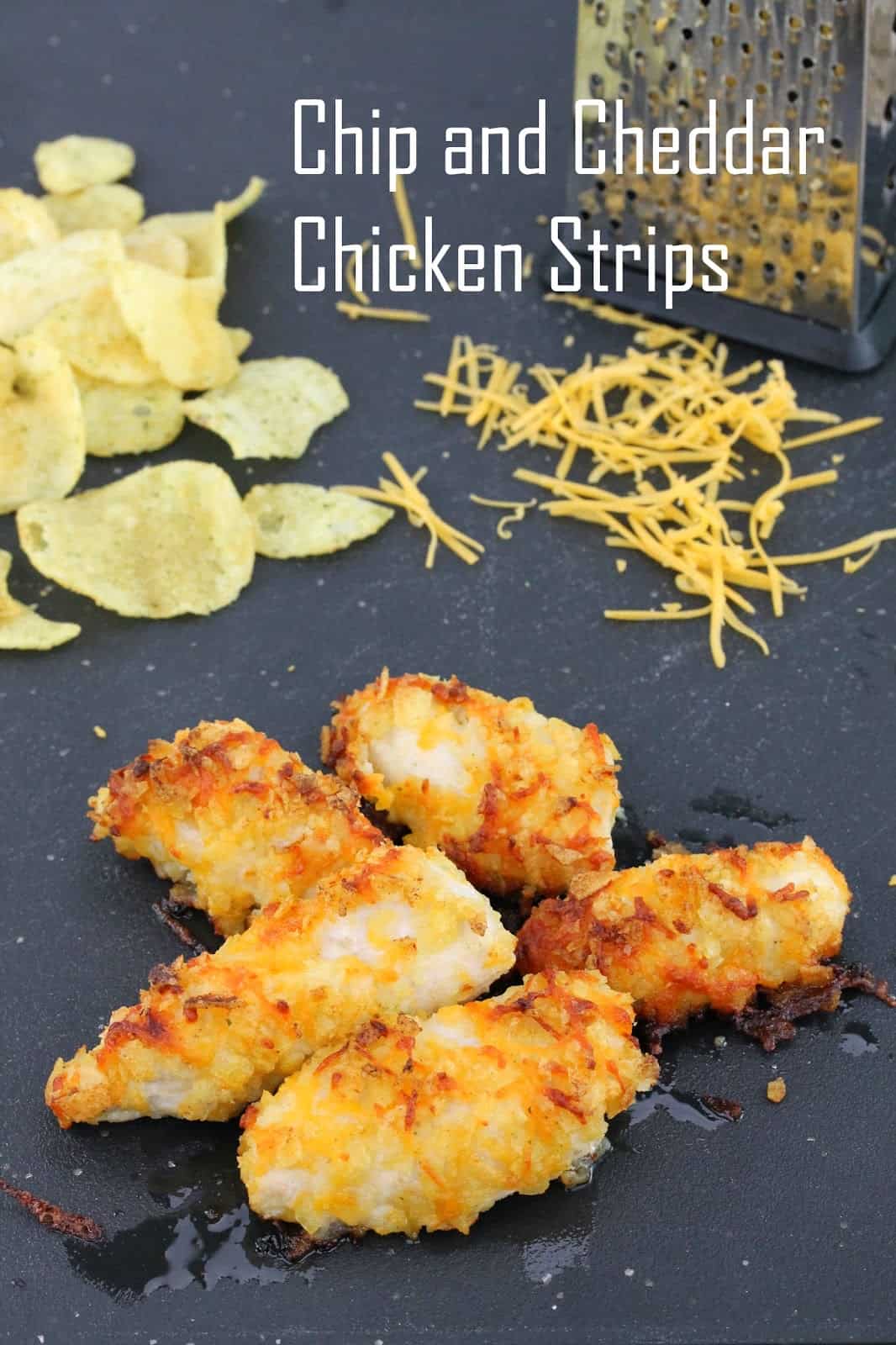 At some point I sent myself an email that just said, "Recipe idea: chip and cheddar chicken strips." Who knows where the inspiration came from, but it came and it was pretty dang tasty. It's quite simple. Crush up some potato chips, throw in a little cheddar, dip some chicken in some butter and roll it around in the mixture. Bake. The best part is you can totally you any kind of potato chip. I went with Sour Cream and Onion, but you could really do it with any flavor. BBQ, Salt and Vinegar, one of those fancy new ones like Sriracha, or just plain old potato chips. It's goin'  be tastee! And yes, I'm dipping it in butter. You didn't think this was a health food, right?
Hands On Time: 10 minutes
Ready In: 35 to 45 minutes
Yield: 12 strips
Ingredients
2 cups crushed potato chips
1 cup finely shredded cheddar cheese
2 large chicken breasts, trimmed of fat
1/2 cup butter, melted
Instructions
1. Preheat an oven to 400 degrees. Spray a 4-sided baking sheet with nonstick cooking spray.
2. Combine the crushed potato chips and cheddar cheese in a mixing bowl.
3. Cut the chicken breasts into strips. You should get about 6 strips out of each breast.
4. Dip each chicken slice in the melted butter and then roll it around in the potato chip mixture to coat. Place on the baking sheet.
5. Bake in the preheated oven for 25 to 35 minutes, until chicken crust is browned and chicken is cooked through.