Classic Chicken a la King is rich and creamy and made from scratch. This easy dinner recipe is great served over rice, pasta, toast, or biscuits!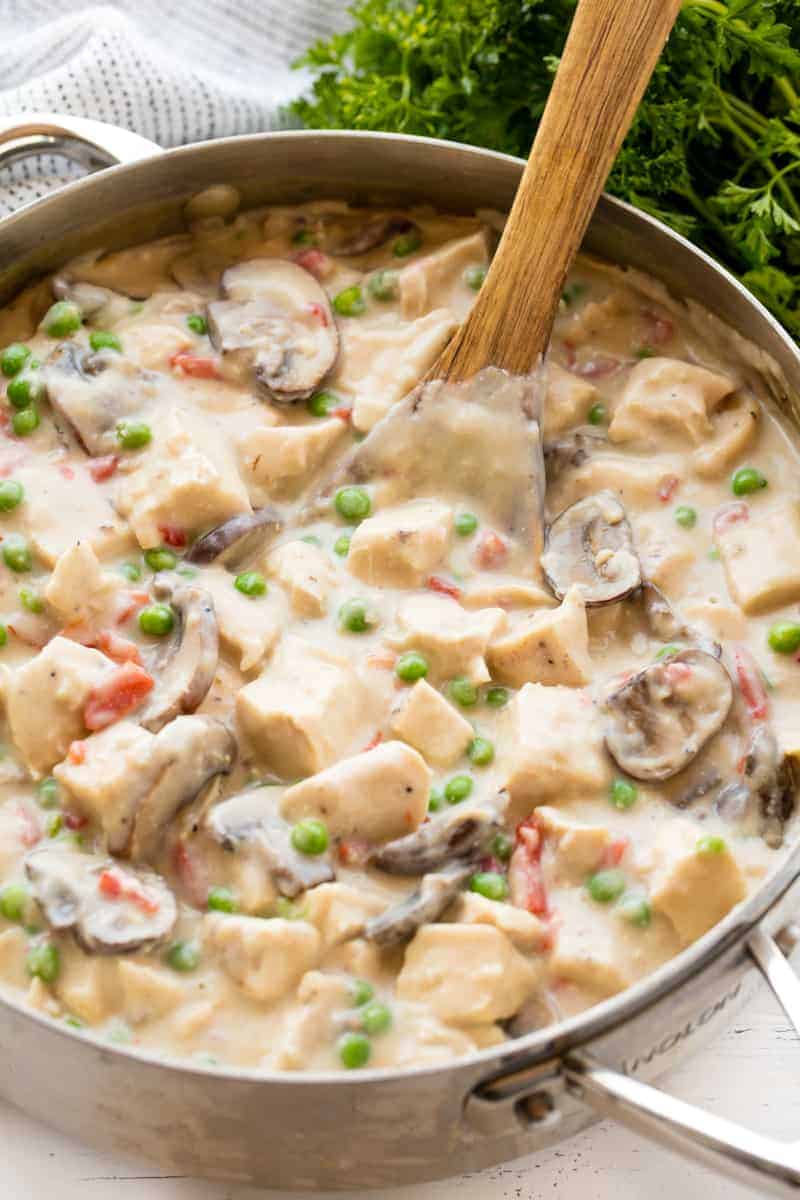 Can you freeze Chicken a la King?

Yes, you can freeze chicken a la king, but it is better if you eat it fresh. If you still want to freeze this dish wait until it has cooled, then place it in freezer-safe containers or freezer bags. Keep frozen for up to 1 month.

What can you serve Chicken a la King on?

While you can eat chicken a la king by itself it is usually served up on top of something else. Common choices are plain pasta (any shape), rice, toast, or biscuits.

Can I replace the chicken with tuna?

Over the years many people have replaced the chicken in chicken a la king with tuna. This makes for a great tasting tuna dish that seafood lovers will love. To make tuna a la king just replace the chicken in this recipe with around 4 cups of tuna. Make sure you get high-quality tuna though!

How can I reduce the calories in this recipe?

The egg yolks and heavy cream that are added in during step 3 of this recipe are included to produce a more rich and creamy sauce. If you would like to reduce the calories in this recipe, simply leave those two ingredients out and skip step number three in its entirety.

PRE-COOKED CHICKEN OPTIONS:

When a recipe calls for pre-cooked chicken, there are several great options. You can use leftover chicken, but depending on the seasonings and flavors added, that may not work well in just any recipe. Check out some of these easy options instead.
Rotisserie Chicken – many American grocery stores sell cooked rotisserie chickens that you can buy and shred. Many stores are also now offering the rotisserie chicken pre-shredded and packaged too!
Frozen Cooked Chicken – check out the freezer section of your grocery store for pre-cooked chicken strips and chunks.
Bake Your Own Chicken – lay chicken breasts out into a lightly greased 9×13 pan. Season with salt and pepper. Bake at 350 degrees for 25 to 30 minutes until cooked through. Chop into chunks and use right away, or freeze for later use.
Boil Your Own Chicken – place chicken breasts into a large pot of boiling water or chicken broth. Boil 15 minutes, until chicken is cooked through. Shred or chop.
Quick Skillet Chicken – heat a large heavy skillet over medium high heat. Add in 1 tablespoon vegetable oil. Place chicken breasts into skillet. Season with salt and pepper. Cook 5 to 7 minutes per side.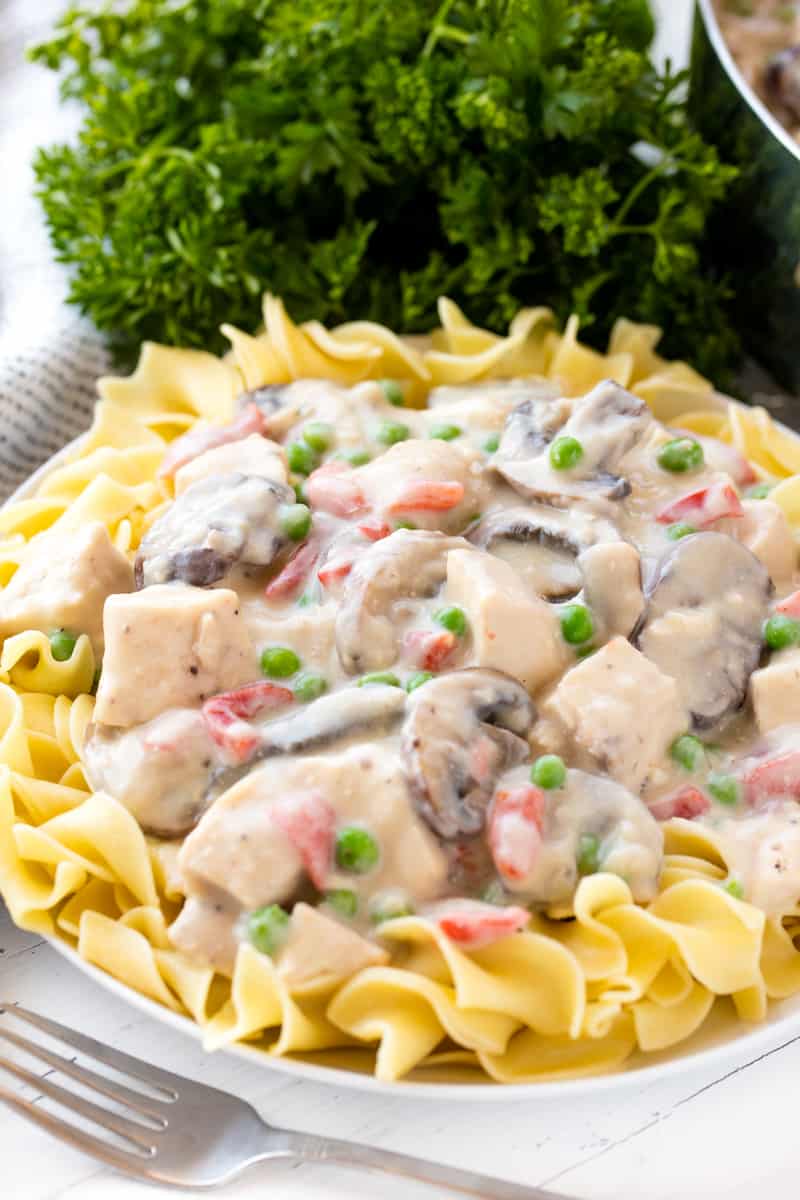 Watch the video below where Rachel will walk you through every step of this recipe. Sometimes it helps to have a visual, and we've always got you covered with our cooking show. You can find the complete collection of recipes on YouTube, Facebook Watch, or our Facebook Page, or right here on our website with their corresponding recipes.