Copycat Chick-fil-A nuggets might even taste better than the real thing! We've used Chick-fil-A's own nutrition information to turn their commercial recipe into something you can easily make at home. Marinated and fried chicken pieces are served with that addicting sauce for an at-home copycat of your favorite meal!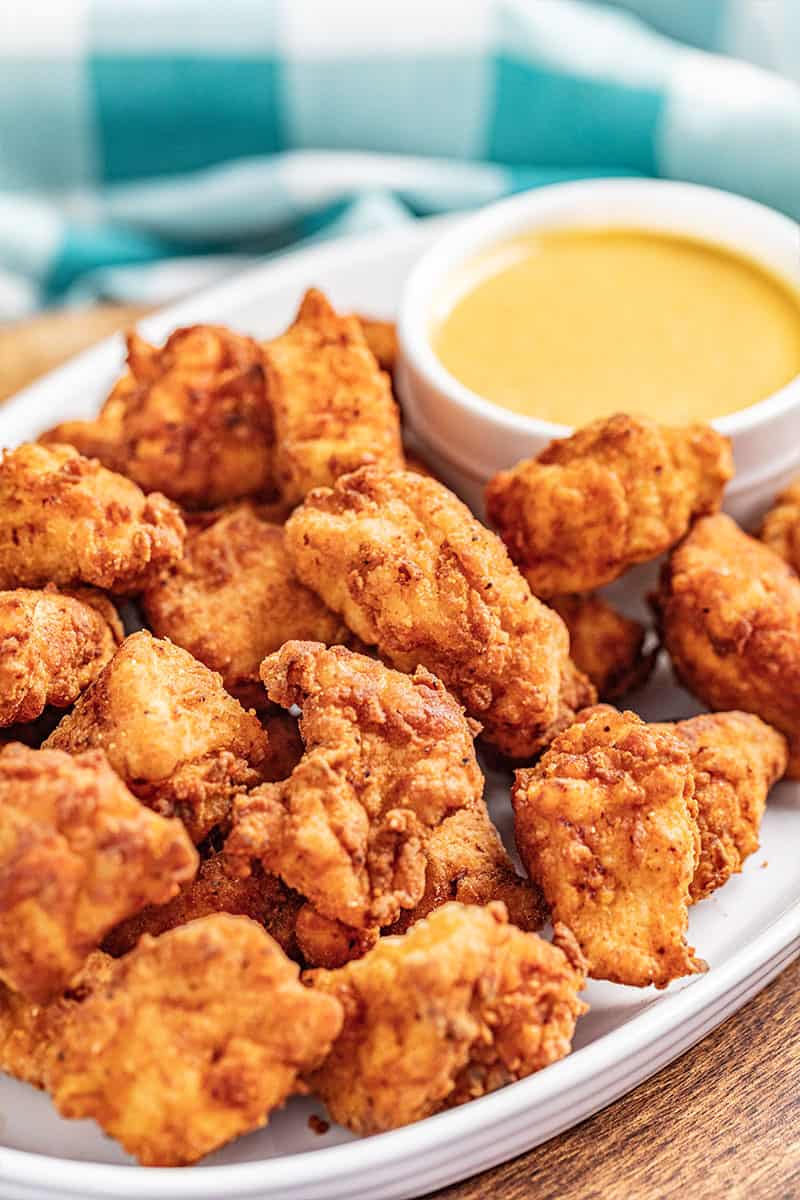 I'm sure we give the impression that we make everything at home from scratch, and could never order takeout. While we do enjoy cooking at home, we also absolutely love eating out. Chick-fil-A nuggets are one of our favorite comfort foods, and you will certainly not be disappointed by this copycat recipe. We love taking some of our favorite restaurant meals and then recreating them in the kitchen. It saves money, typically saves time, and always tastes so much better! We truly apologize for how addicting this recipe is, and how often your family will ask for it. It is that good!

Thanks to published nutritional information, we know exactly what ingredients are used to create Chick-fil-A's delicious creations. Knowing enough food science and with a big background in recipe development, we've been able to re-create their commercial recipe for at-home cooking.
Milk vs. Buttermilk in Copycat Chick-fil-A Nuggets:

You can use either milk or buttermilk in this recipe, but we always use buttermilk when possible.

Do I really need to use powdered sugar?

Yes! Powdered sugar is part of what makes this dredging mixture so delicious. The powdered sugar is more fine than granulated sugar which allows it to spread easily throughout the flour and provides browning and sweetness for that quintessential Chick-fil-A taste.

Peanut Oil Substitutes:

Peanut oil is the standard that Chick-fil-A fries their nuggets in, and is needed to truly replicate that taste. You can always use vegetable oil if there are allergies, but you should know that it will change the flavor.

Doesn't Chick-fil-A use pickle juice?

Nope! Chick-fil-A does not brine their chicken in pickle juice. It's an urban legend that Chick-fil-A has debunked several times. They don't even use vinegar in their brine, or list any kind of pickling liquid as an ingredient.

The Use and Safety of MSG:

MSG is what will give your nuggets that true Chick-fil-A flavor. MSG can be difficult to find in stores, which is why we often purchase it on Amazon. You can always omit this ingredient if you can't find it, though it is a flavor enhancer, and you will miss out on just how good this recipe can be! MSG has been used for more than 100 years to season food. It is a common amino acid found naturally in some foods, like tomatoes and Parmesan cheese, and is also found in practically all processed foods, including your favorite restaurants and takeout.

Anti-Asian hate spurred a distrust of MSG in the 1960s, and despite the many scientific research studies that prove its safety, the myth of the danger of MSG continues to spread. The Stay At Home Chef relies on the science behind food safety, and due to the many conclusive studies, trusts the safety of cooking with MSG.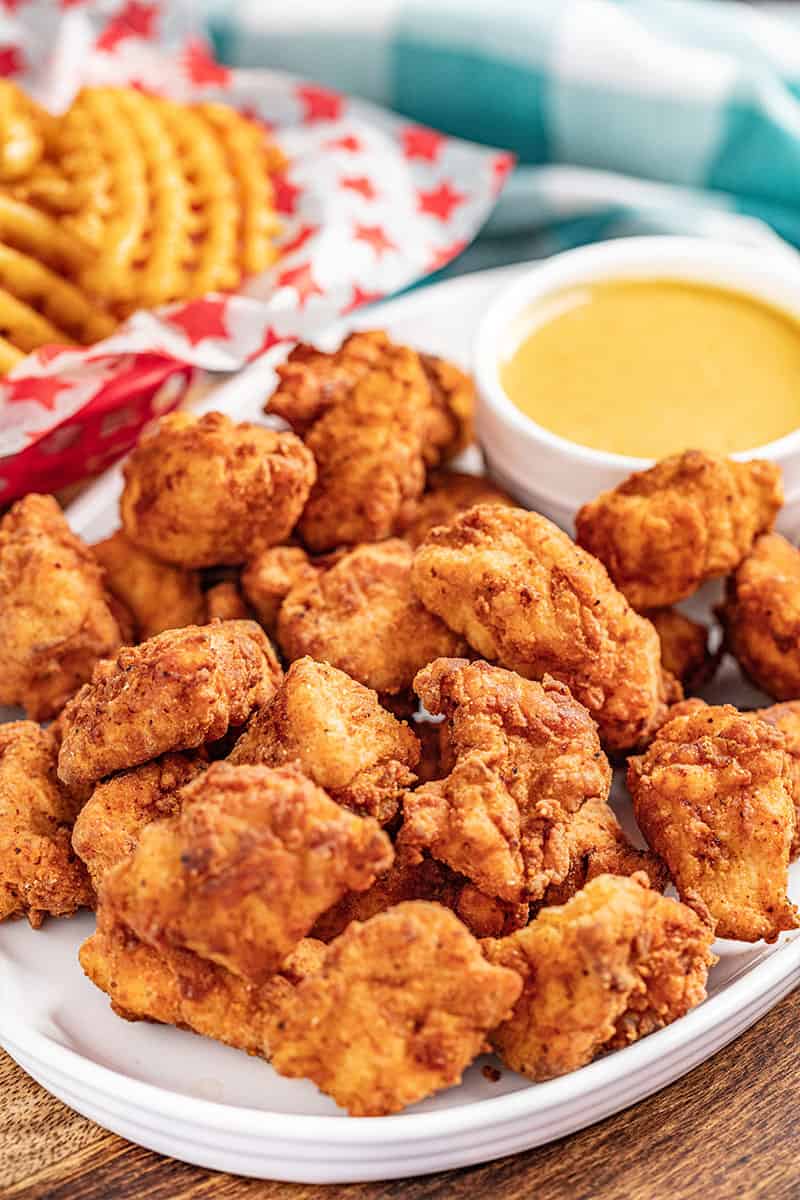 Storage and Reheating Instructions:

Chick-fil-A nuggets are best eaten fresh, as the breading will soften. Store any leftovers in an airtight container in the fridge for up to 5 days. Reheat in a skillet over medium heat with a tablespoon of oil until warmed through, or reheat in a convection oven at 350 degrees for about 10 minutes.
If you like this recipe, you may be interested in these other delicious chicken recipes: