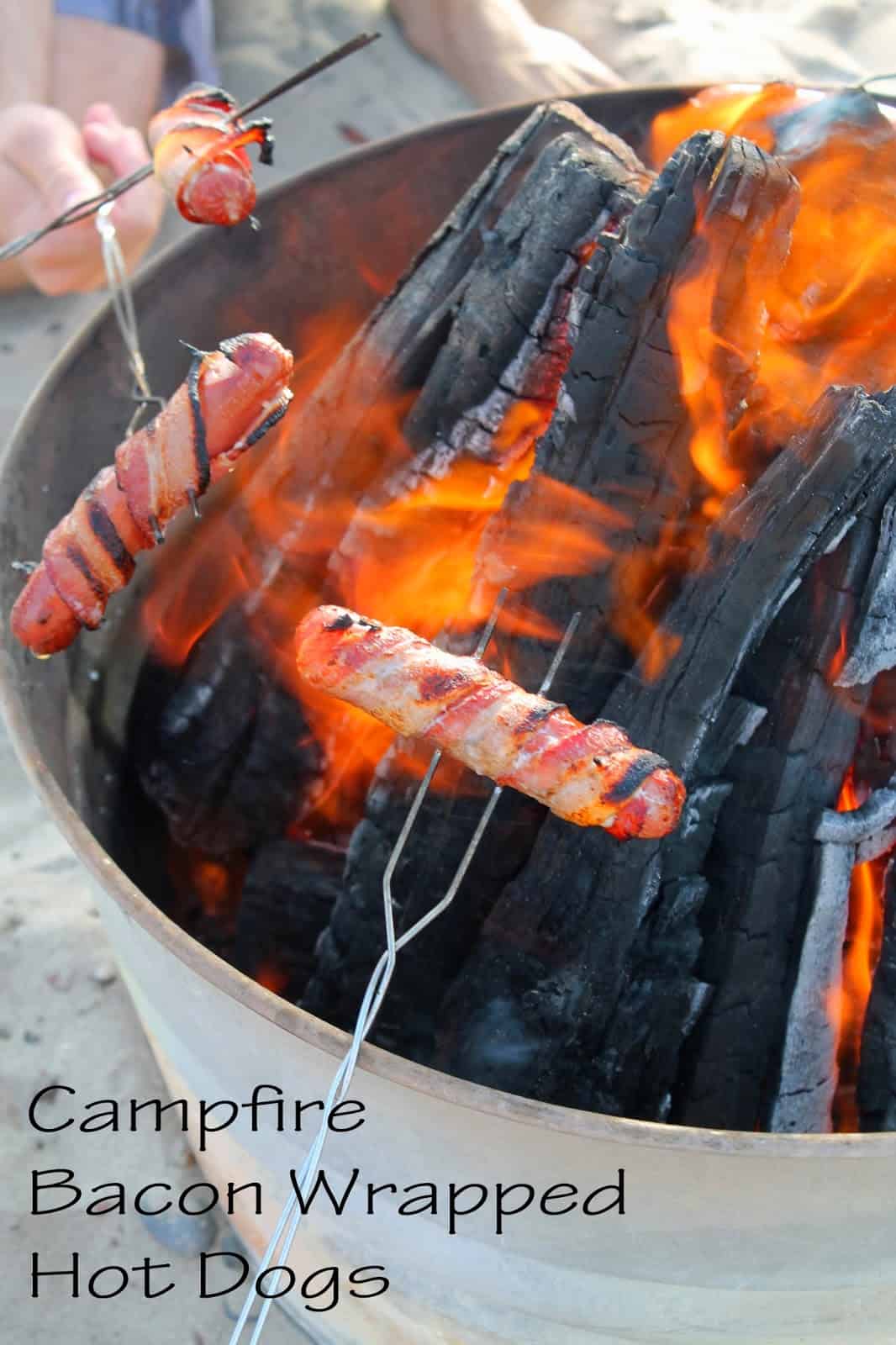 SUMMER! Alright, I'm a teensy bit early. The first official day of summer is on Saturday. It's here people! What are you going to do to celebrate? We celebrate everything a little early around here due to blog so that I have time to share it with you before it is over and done with. So last Saturday we headed out to the beach for a summer kickoff bonfire with friends. Applegate Organics sent me this beautiful package of their all
beef hot dogs
. Guys, they were super good. I don't eat hot dogs often, but when I do I make sure it is a good dog. In the past I've bought Hebrew National because that seemed to be the best hot dog available in my store, but now Applegate is turning up more and more often and it is a legit dog. Man, give me a free hot dog and suddenly I turn into a commercial. I swear they aren't even paying me for this. All they did was give me a few hot dogs to try!
Beach + Summer? I couldn't resist making a video to help inspire you to get outdoors.
Tips:
Use good hot dogs
I used thick bacon, but regular works fine too.
Wrap the hot dogs with bacon while you are still at home and put them in a plastic bag so they are ready to go. The bacon gets all smokey and delicious. It is worth wrapping it in bacon.
Remove the toothpicks before you serve the dog. A couple people may have forgotten and had to spit out toothpicks.
Yes, you can also do this in an oven or on a grill. Throw it in at 400 degrees for about 15 minutes, turning halfway through. You just won't get that smokey goodness.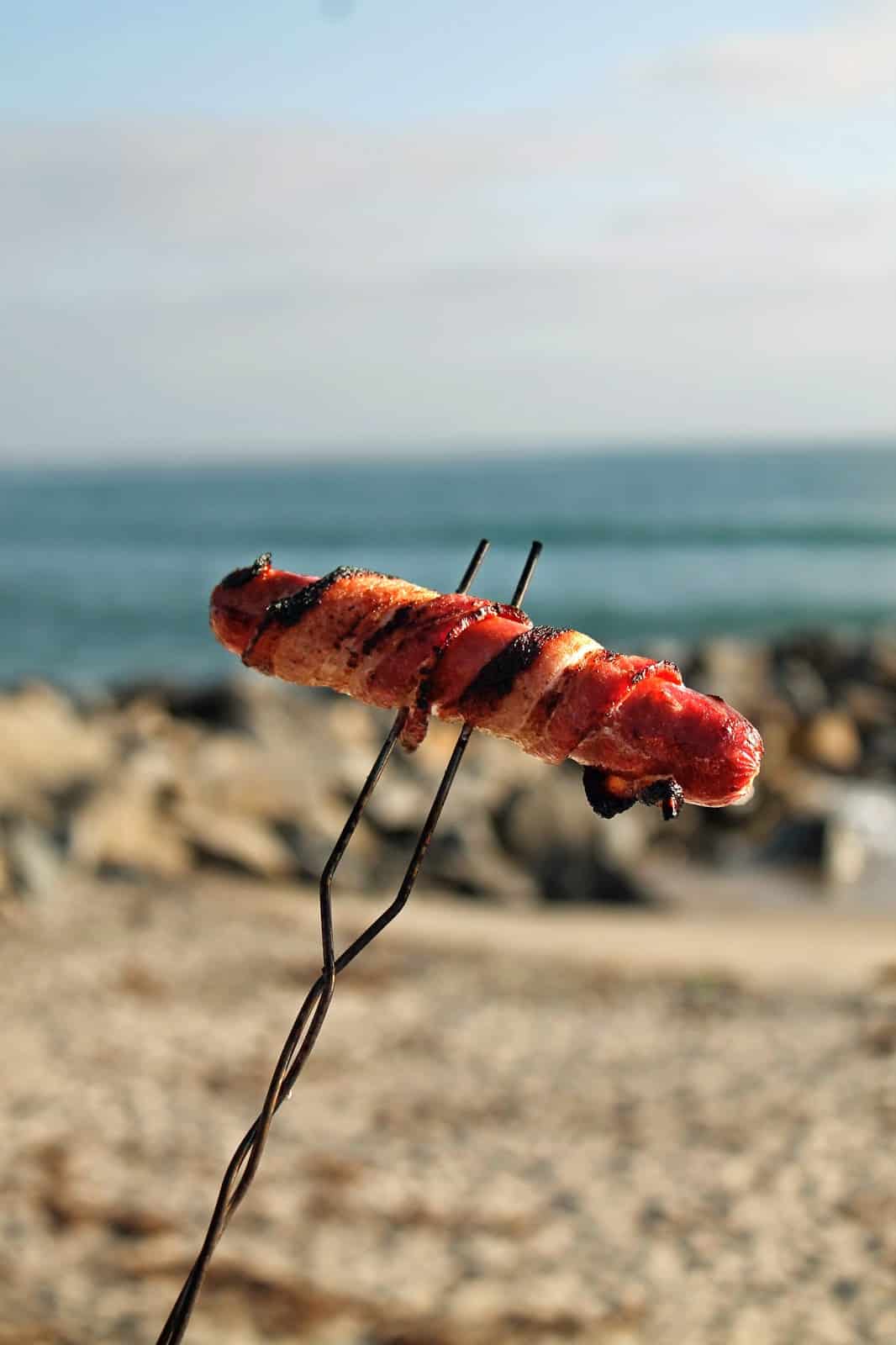 Ingredients
8 hot dogs
8 strips of bacon
16 toothpicks
campfire skewers
8 hot dog buns
mustard
Instructions
1. Wrap each hot dog with a strip of bacon and secure with a toothpick at each end.
2. Slide each hot dog onto a campfire skewer. Cook over a hot fire until bacon is crispy. This should take about 5 minutes or so. The bacon grease will drip as it cooks. Don't let it drip on anyone! Keep it in the flame.
3. Remove toothpicks from hot dog before serving.
4. Serve on a bun with mustard. Because real hot dogs only have mustard. (Or put whatever you want because it is your dog and it's gonna be delish!)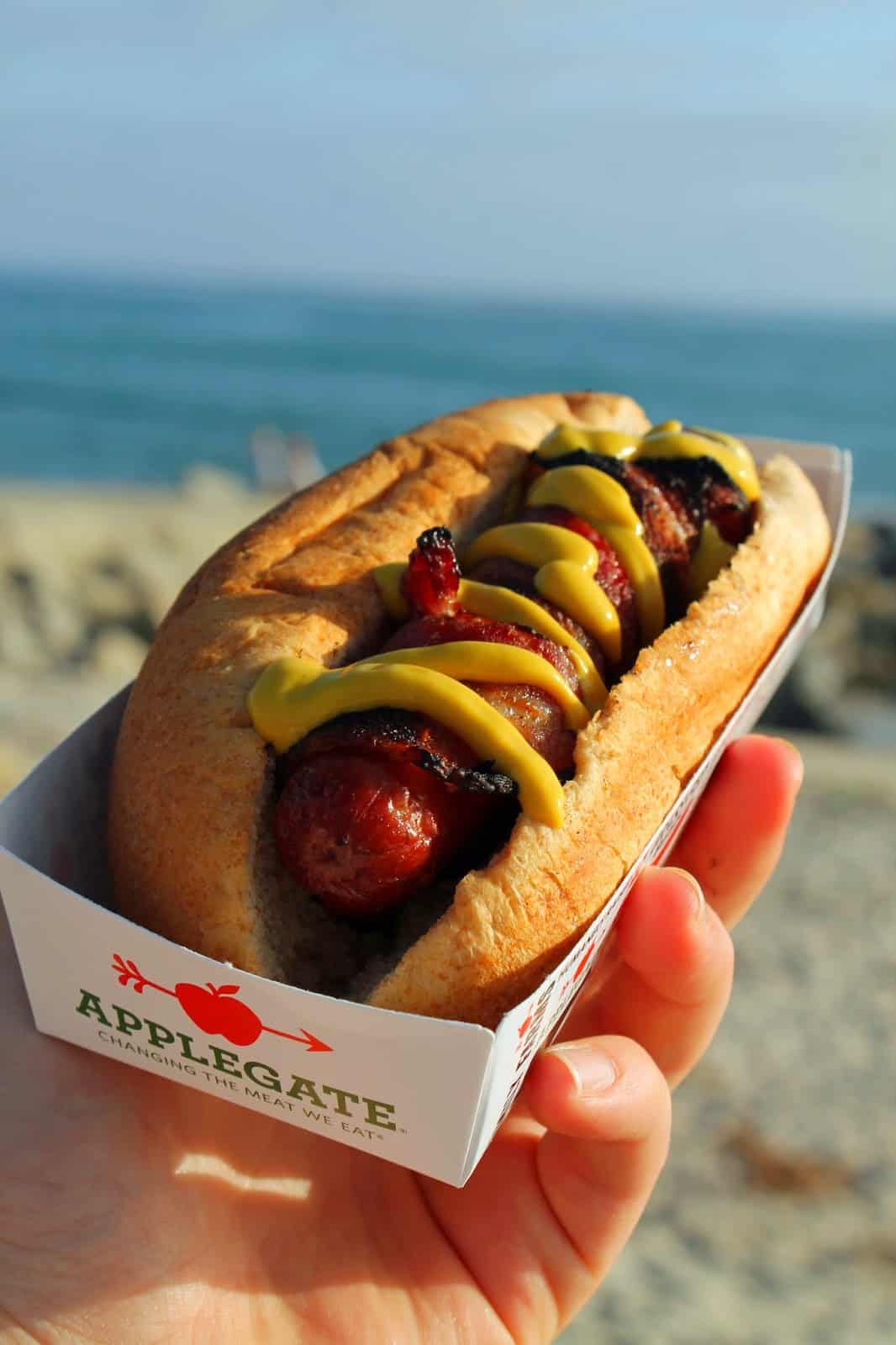 Just in case you needed any more inspiration to take a visit to the beach or go camping, I've added a couple scenery shots from the day. Even if you can't get out this summer, I hope you enjoy them. I was once bedridden for 8 months and I LOVED seeing pictures like this and pretending I was there. Enjoy!