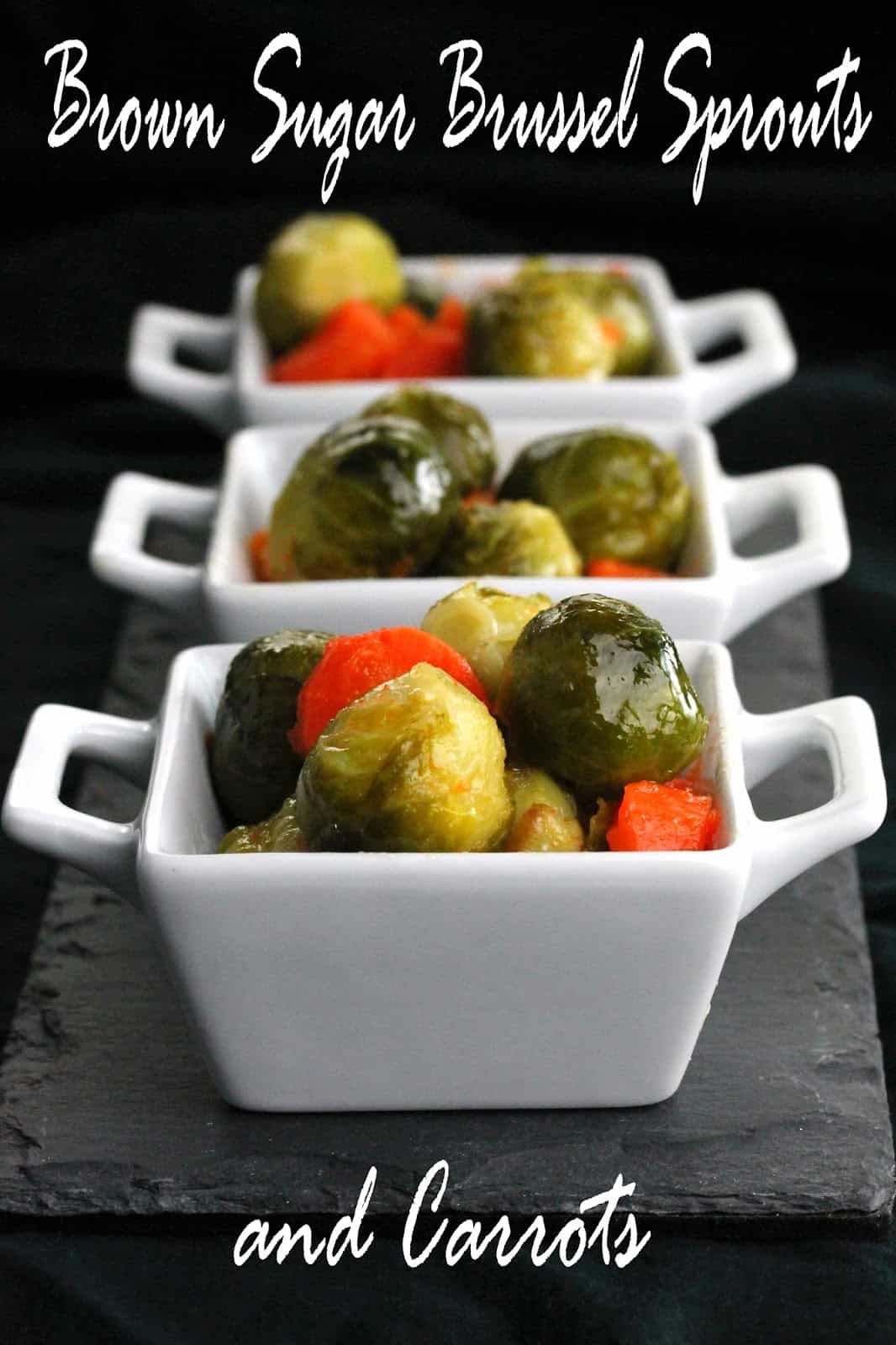 Several years ago I got fresh brussel sprouts in my CSA box for the very first time. I was quite skeptical about them and wondered what in the world I could do with them. I got a few bunches of fresh carrots at the same time. I absolutely love brown sugar carrots, so why not throw in some brussel sprouts and see what happens? The result is what got me hooked on brussel sprouts. I served these to a skeptical Thanksgiving table of in-laws one year and it was a hit. Seriously, this might be the brussel sprout convert recipe. How can you go wrong with a little butter and brown sugar?
Cooking Time: About 20 minutes
Yield: 4 to 6 servings
Ingredients
4 large carrots, peeled and cut into 1/2-inch chunks
1 lb. fresh brussel sprouts, trimmed
3 TB butter
3 TB brown sugar
1/8 tsp salt
Instructions
1. Cover the bottom of a large saucepan with 1/2-inch water.
2. Place the carrots in the bottom of the pan and the brussel sprouts on top.Bring to a boil over high heat then reduce heat to medium-low. Cover with a lid and steam until vegetables are tender, about 15 minutes.
3. Drain any excess liquids. Stir in butter, brown sugar, and salt until butter melts and vegetables are coated in the glaze.
4. Serve hot.