Tender morsels of beef are simmered in the most delicious, made from scratch sauce, and served over egg noodles in this Classic Beef and Noodles recipe. We've included stovetop, slow cooker, and instant pot instructions!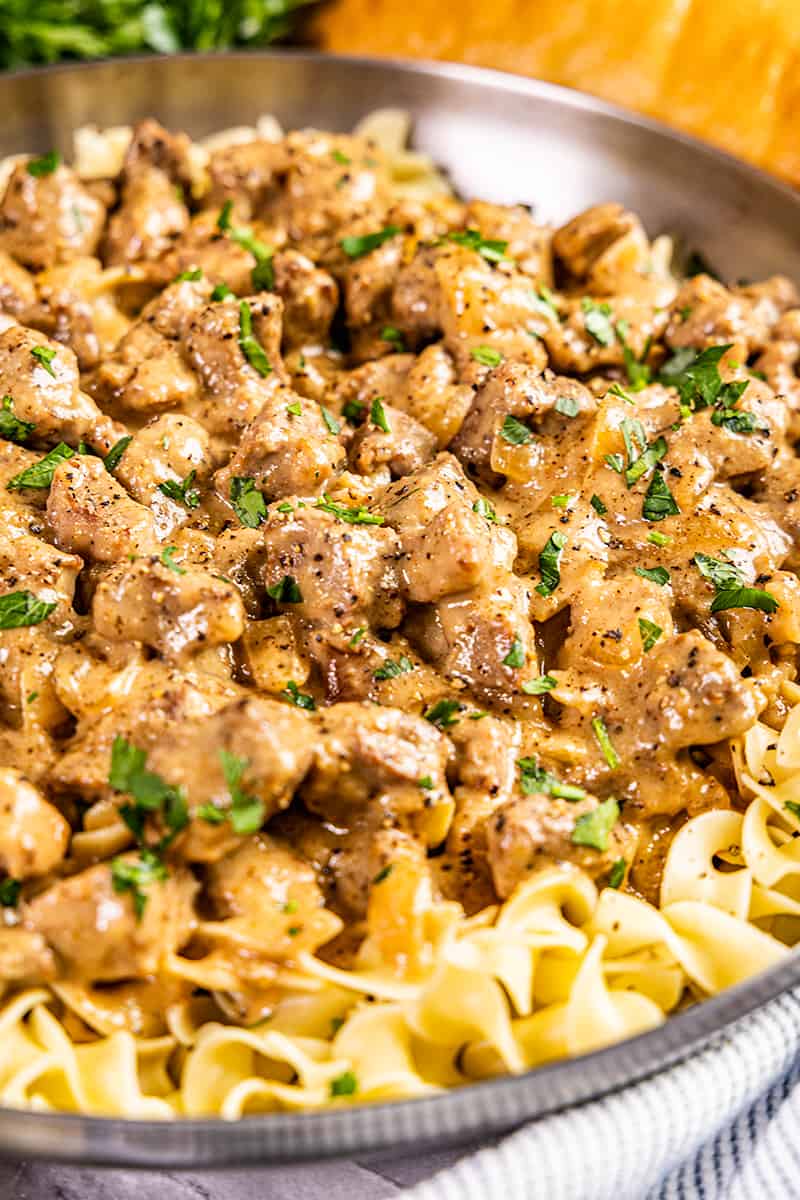 This recipe is exactly how we remember it as kids. There were certain recipes that we could always expect at grandma's house. They were reserved for special occasions, and we even got to choose our favorite at our birthday dinners. While there were a handful of favorites to choose from, beef and noodles was always requested at every opportunity. While in certain regards our tastes have evolved over time, there is one thing that hasn't — our love of a thick, creamy sauce, on top of a giant helping of noodles. Once you make this, we know it will become a family favorite for you as well!
Beef Options in Classic Beef and Noodles:
We used a sirloin steak in this recipe, and it was divine! Honestly though, you could use just about any cut of beef — stew meat, ribeye, tri tip, chuck steak, and even ground beef will do!
Wine:
Wine is an optional, but highly recommended ingredient. It adds an extra depth of flavor to this dish, and the alcohol should cook out while simmering.
Noodle Options:
Beef and noodles is traditionally served with egg noodles. We grew up with grandma's homemade noodles! However, you really can substitute with regular pasta if needed.
Add Ins:
This dish is fantastic as is, but you can always add in sautéed mushrooms, frozen mixed veggies, or even some shredded cheddar cheese to beef this up a bit. Simply add them in when you add in the cream.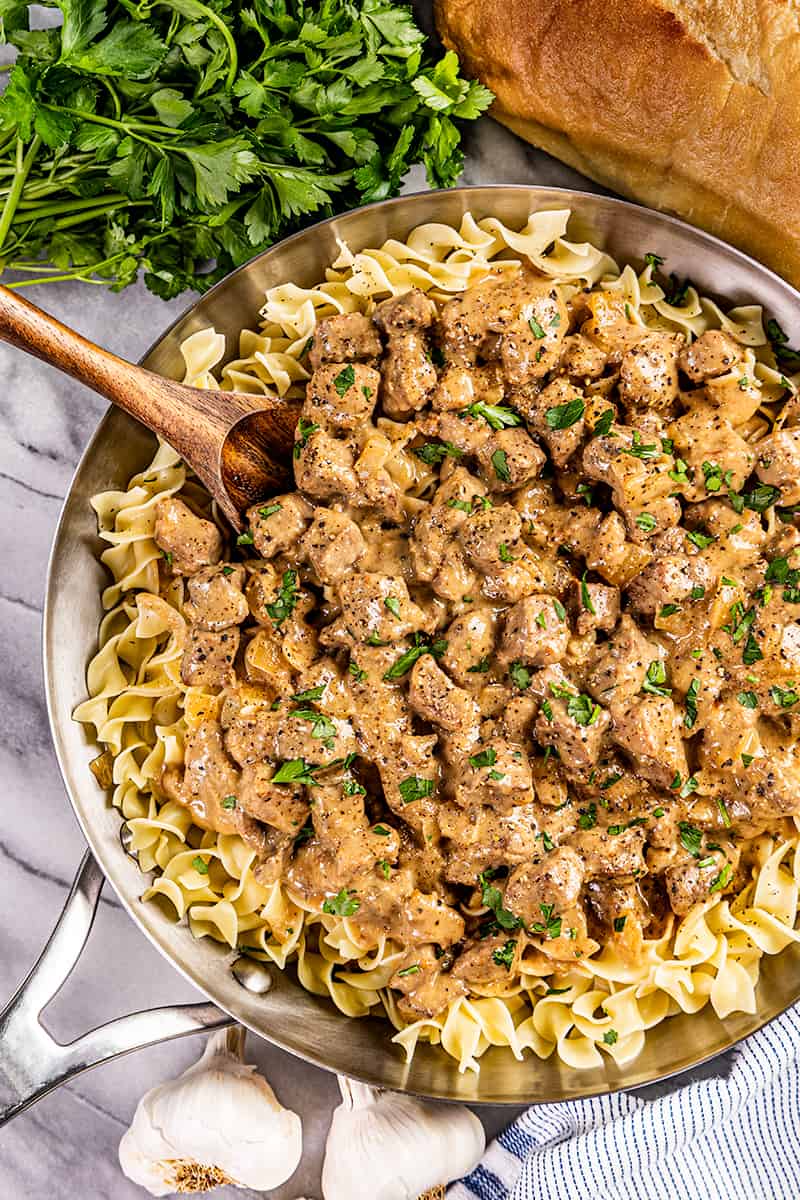 Storage and Reheating Instructions:
Beef and noodles is best eaten fresh. Leftovers can be stored in an airtight container in the refrigerator for up to 5 days. Reheat individual portions in the microwave in 30 second increments until warmed through.
If you like this recipe, you may be interested in these other delicious classic dinner recipes: