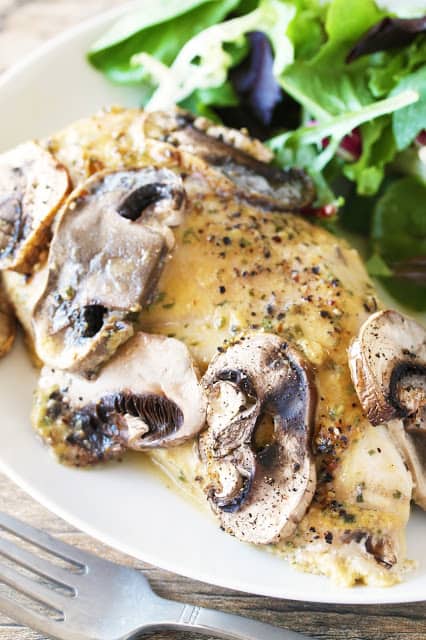 This easy chicken dinner only requires 7 ingredients and 5 minutes of prep. It's both an easy and delicious dinner.
Sometimes you just need a really easy dinner. This recipe is designed for those nights when you just need to throw something together. We all have those days! It's tasty, it's easy, and you can serve it over rice or pasta. Throw some veggies on the side and you have yourself a complete meal. I tested out several version of this recipe, and this is the one we liked the best. It was also the most simple. Go figure! I hope your family enjoys this easy meal as much as we did.
Watch this short video where I show you just how easy this recipe is.