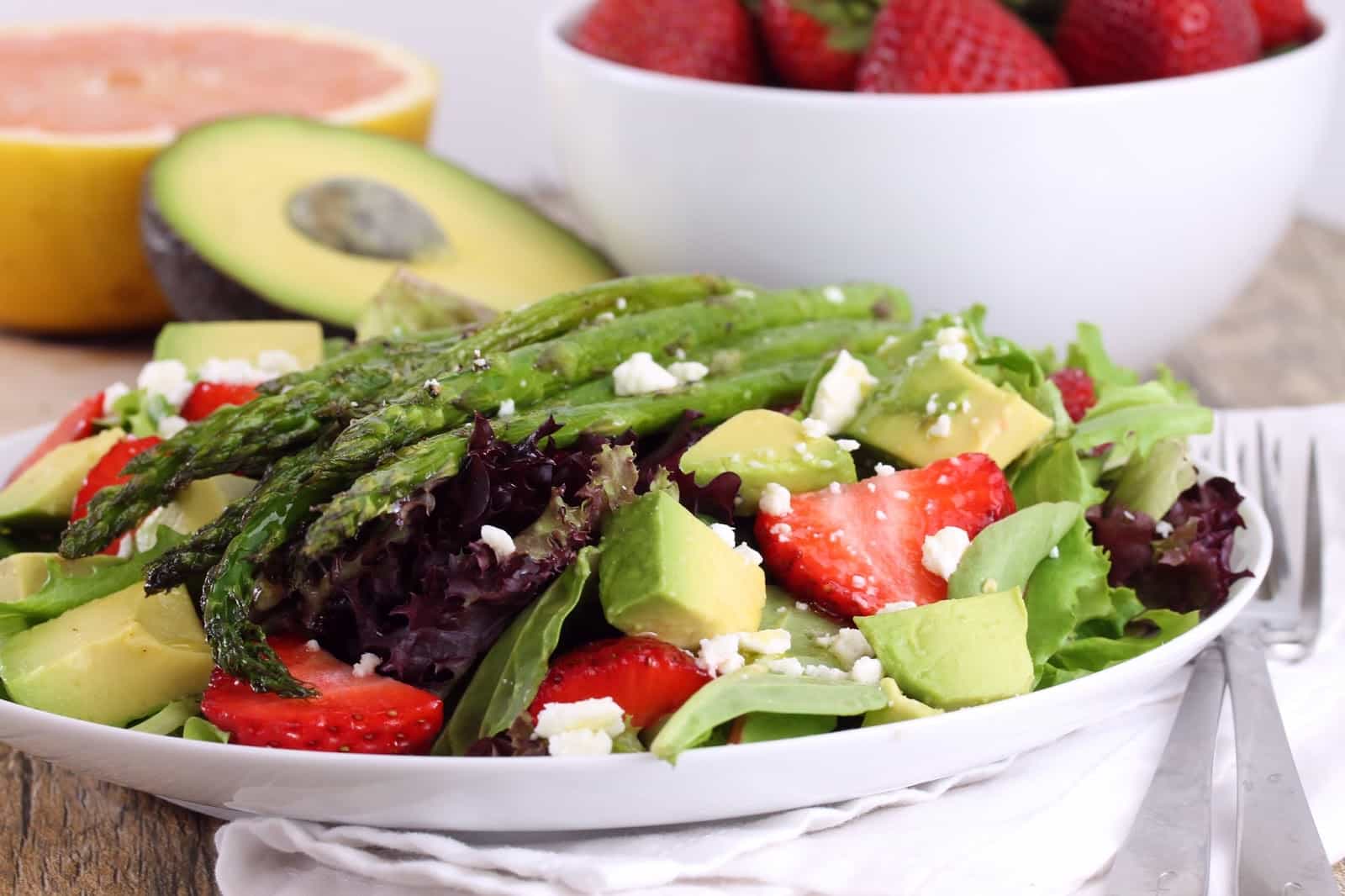 Those spring fruits and vegetables are popping up in grocery stores all over. Yay for killer sales! This salad combines all of my favorite spring produce into one fresh and inviting salad. Asparagus is roasted (my favorite preparation) and served warm over the cold salad with sweet strawberries and creamy avocados. It's all topped off with a grapefruit vinaigrette. Pretty sure this salad is full of all those good things like vitamins, antioxidants, and nutrients, but I'm more interested in the fact that it is delicious and makes me feel all spring-like and happy. Be gone winter! I'm ready to burst into spring!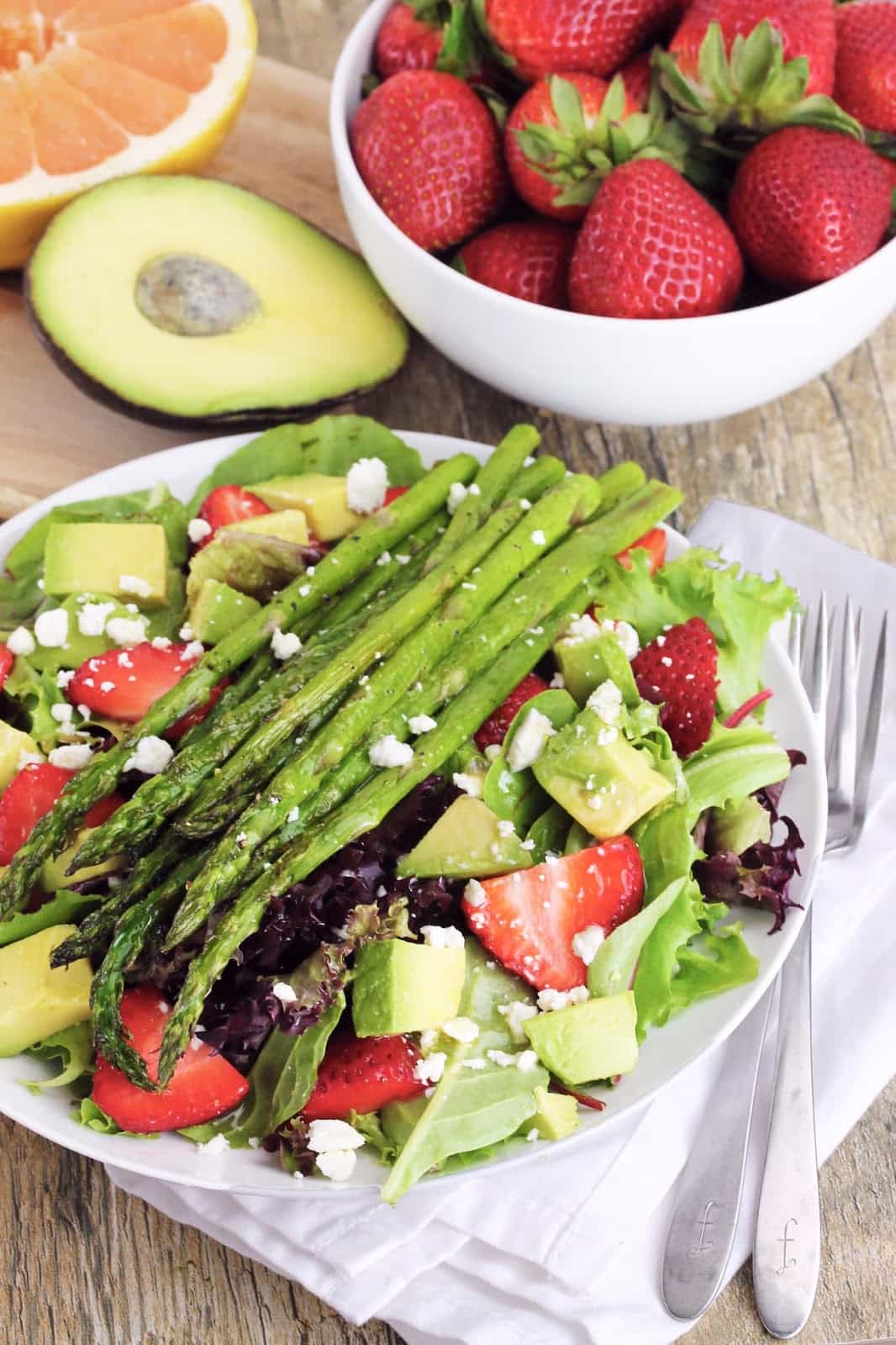 Time to Make It: 20 minutes
Yield: Serves 4 (as a main dish)
Ingredients
1 pound fresh asparagus, ends trimmed
2 tablespoons olive oil
salt and pepper
1/4 cup freshly squeezed grapefruit juice
1/4 cup extra virgin olive oil
1 tablespoons cider vinegar or white wine?
1 tsp honey
pinch salt and pepper
8 cups mixed salad greens
2 avocados, pitted and diced
1 pound strawberries, stems removed and sliced
1/4 cup crumbled feta cheese
Instructions
1. Preheat oven to 425 degrees. Place asparagus in a single layer on a baking sheet. Drizzle with olive oil and season with salt and pepper. Roast in the preheated oven for 10 to 15 minutes until tender.
2. Meanwhile, prepare the dressing by whisking together grapefruit juice, olive oil, vinegar, honey, salt, and pepper in a small bowl.
3. Serve salad greens topped with diced avocados, strawberries, asparagus, and feta cheese. Drizzle with grapefruit vinaigrette.